Make Your Own Alice's Tea Party Journal Cards – with Kerry
.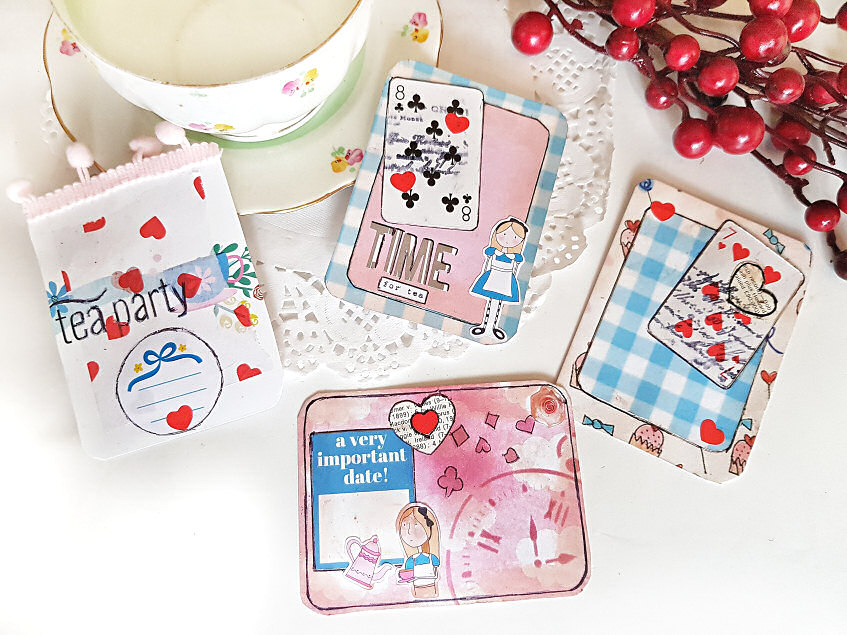 .
I haven't made any journal cards for a while, so I thought it was time to create some new ones from scratch. I have used the May 
Lollipop Box Kit
, Alice's Tea Party. It's perfect for the task and includes so many goodies and beautiful papers.
Firstly I cut down a few of the papers and one of the postcards to the size of a 3×4 journal card. I then cut a contrasting piece of card to a slightly smaller size and glued these to the main card.
.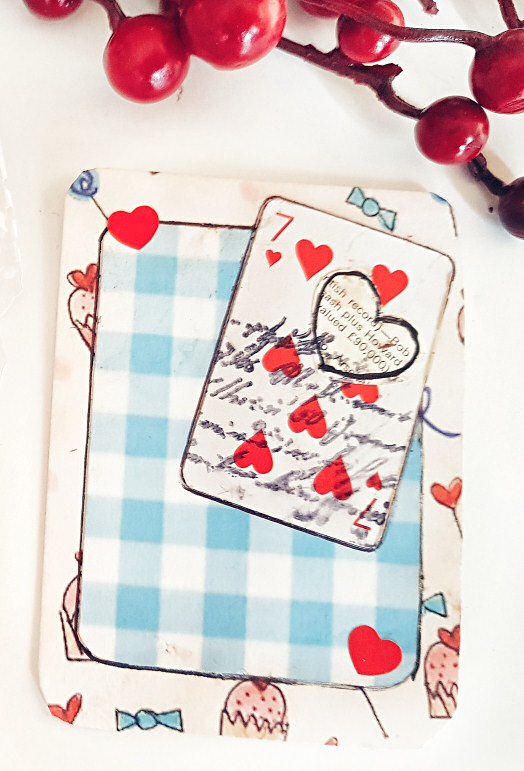 .
For two of the cards I used the tiny playing card die cuts and used a vintage writing stamp on them. I then used the pretty heart stickers and some of the embellishments and stickers to add interest and finally I outlined the cards with a black biro.
.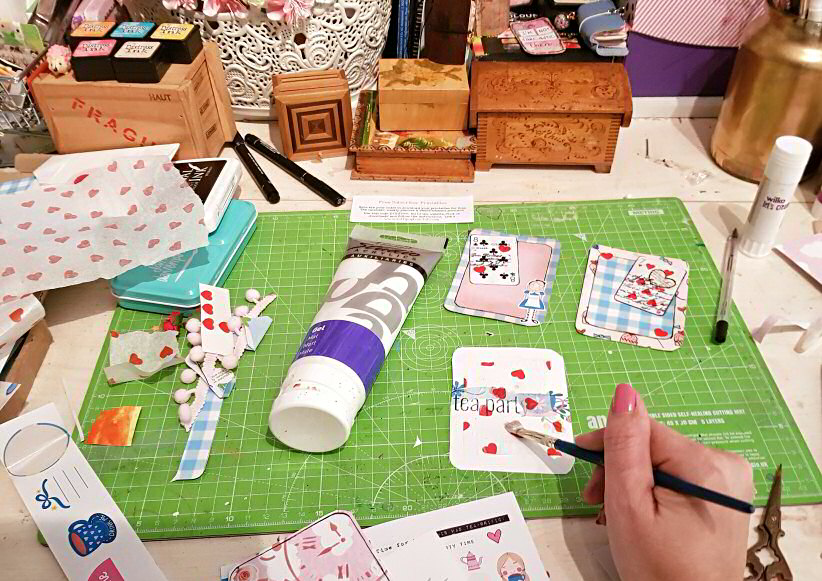 .
For the postcard journal card I used the pretty heart tissue paper and added this to the card using a matt gel, but you can easily add it using modpodge. I love how this creates a layer and added dimension to the page.
.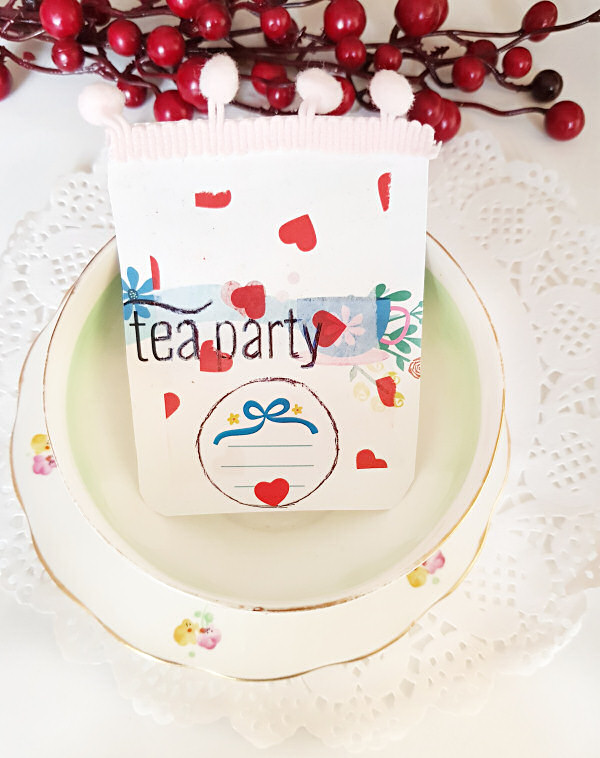 .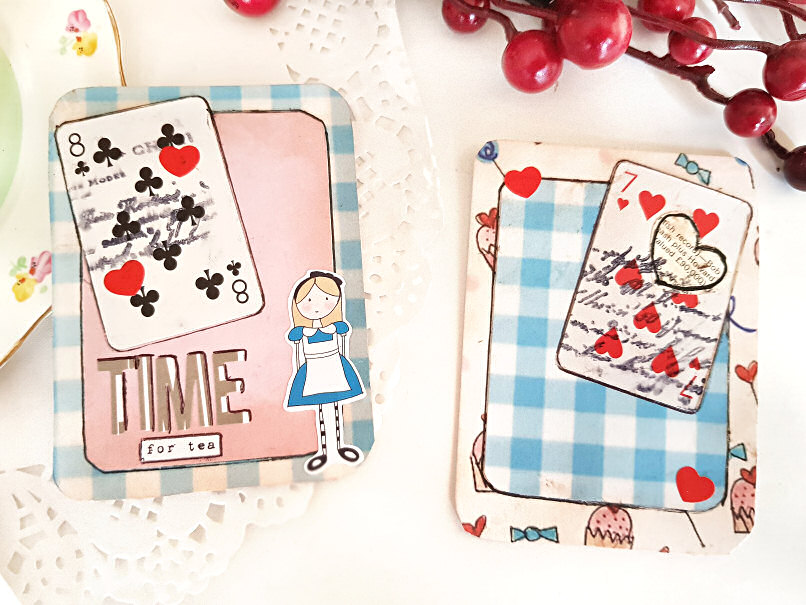 .
I decided to use my journal cards in my Carpe Diem planner which has been neglected these last two years. I'm using this now as a work planner whilst I'm working at home, as it's a bit too big to carry around. They look perfect in the pockets and match the colour of the planner so well.
.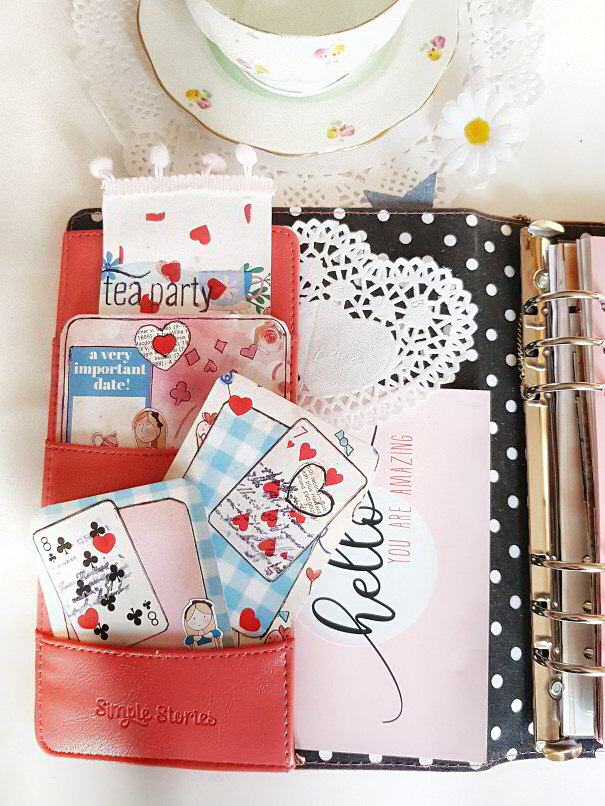 .
That's it, a nice simple way to make your unique journaling cards using paper and embellishments. Do pop over to the Lollipop Box Club Chat Facebook group and let us know how you got on making yours and show us how you have used them in your journals or planners.
Take Care,
Kerry
You can also catch me here:
https://kerrymaymakes.com