Documenting Autumn with Vicki
.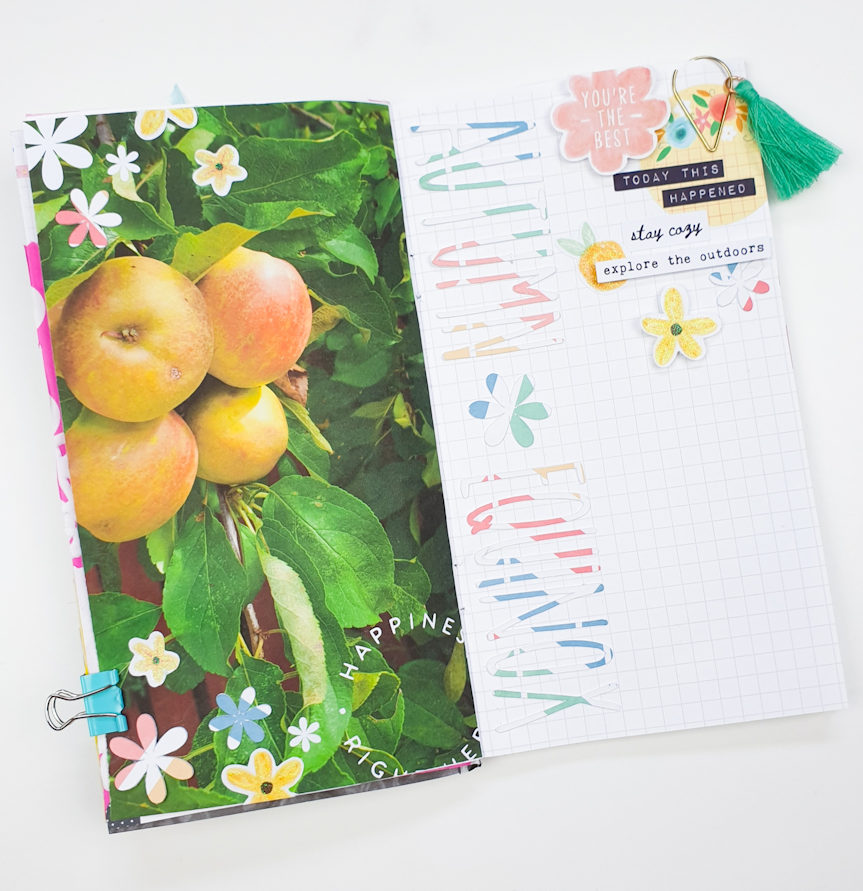 .
Hi Everyone,
I'm so happy to be sharing this journaling page with you today.  I've documented the Autumn Equinox with my September 'Stay Cozy' kit here.  It's one of my favourite times and celebrates the changes at this time of year.  I love how colourful things become and that dip in temperature that gives everything a frosty sparkle in the mornings.
.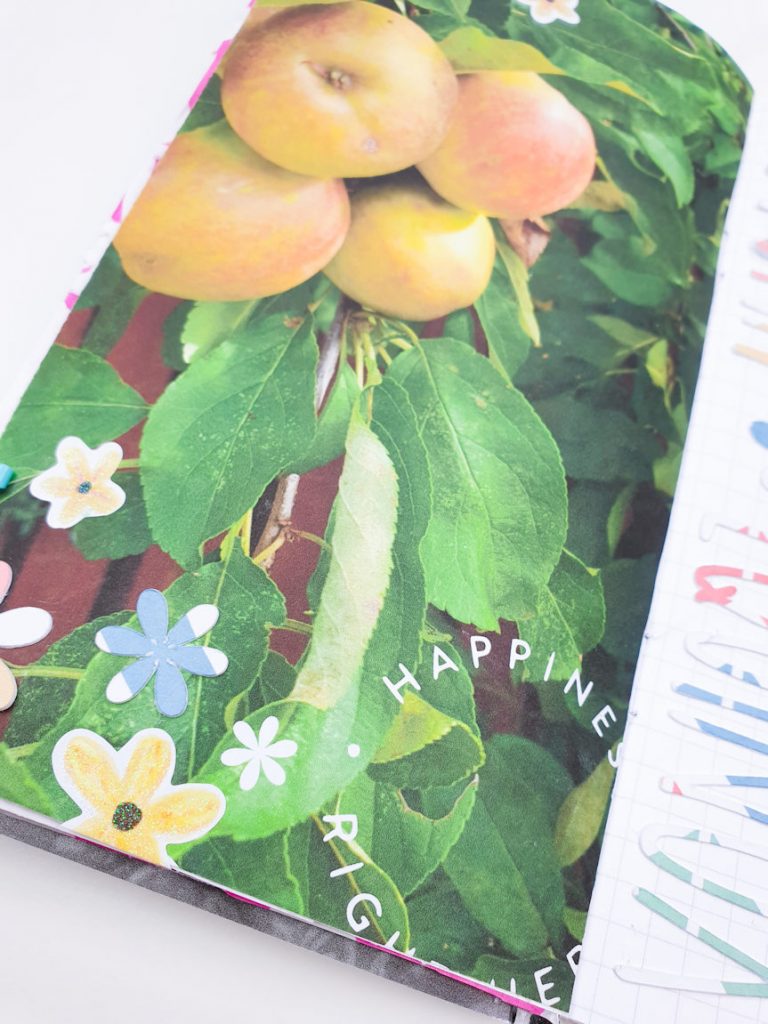 .
I really liked the photo I took of the apple tree a few days ago and wanted to use it as a full page photo.  Before printing I added a couple of digital stamps in white.  The 'Happy Right Here' I added at the bottom corner of the page so that the whole stamp wasn't in view.
.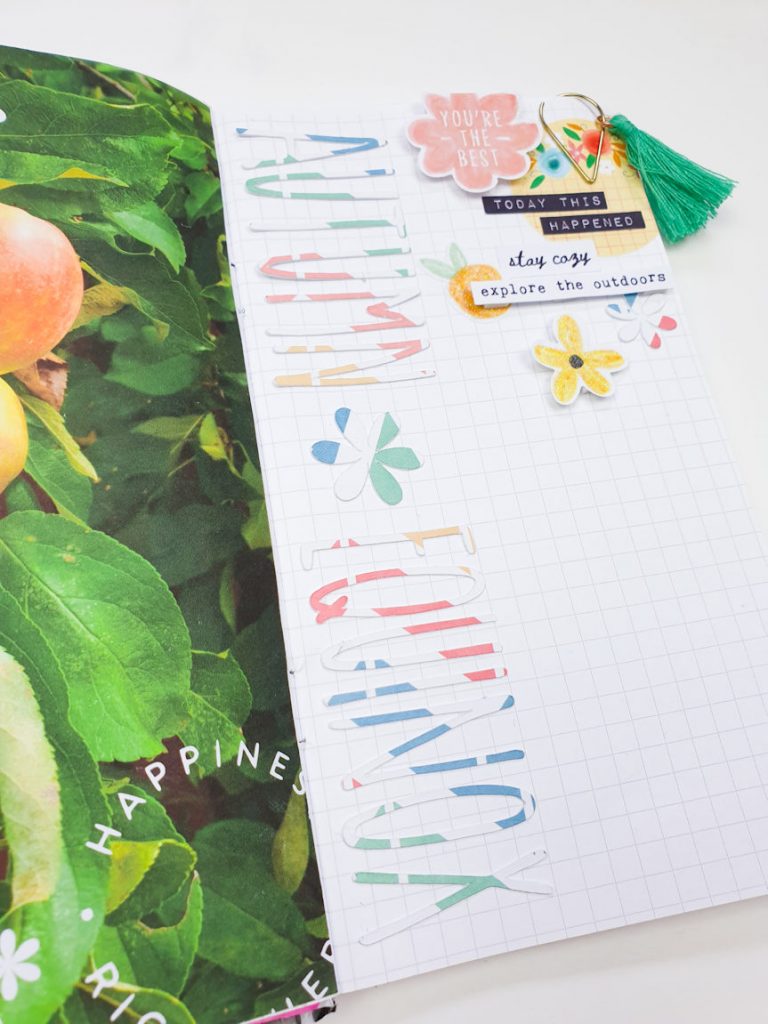 .
I cut my title for the opposite from the chevron paper. I chose a slim font and love the white on white with just little pops of colour.  I cut a few flowers from the same paper and added one in between my title and used the others on the photo page.  I originally started with clusters of 3 but loved those yellow flower stickers with the apples so added them too!
.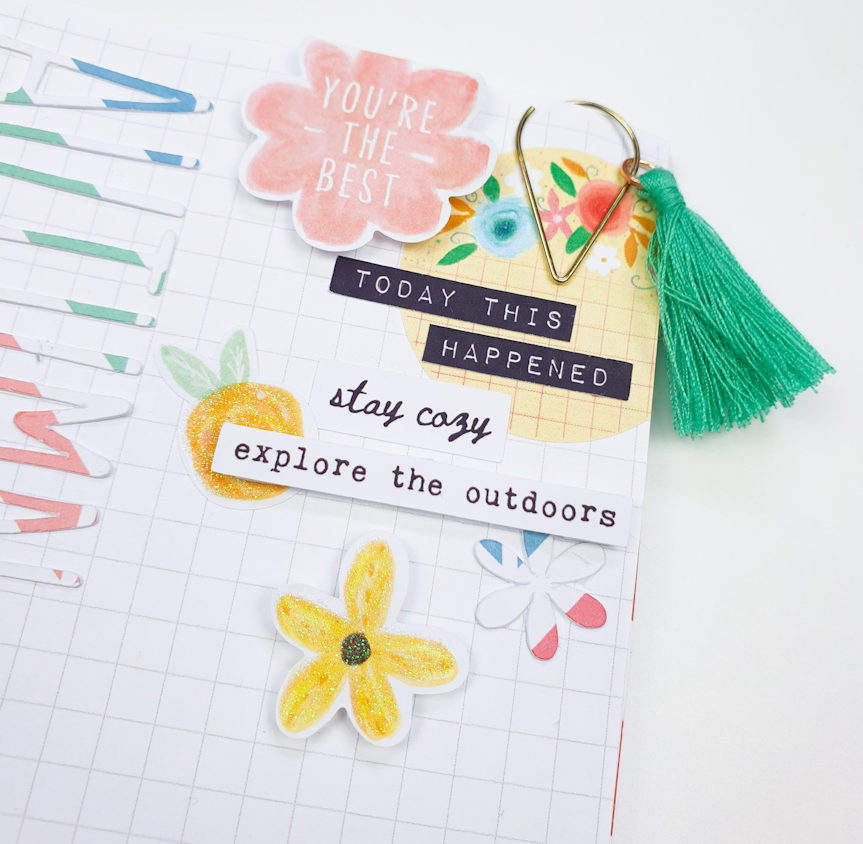 .
For the top right cluster I've used a mixture of stickers.  I've added some to foam the back of a couple to layer them up.
I know a lot of people don't really like the colder weather but what do you enjoy most in Autumn?
.
Vicki x