Fancy Some 'Merry & Bright?'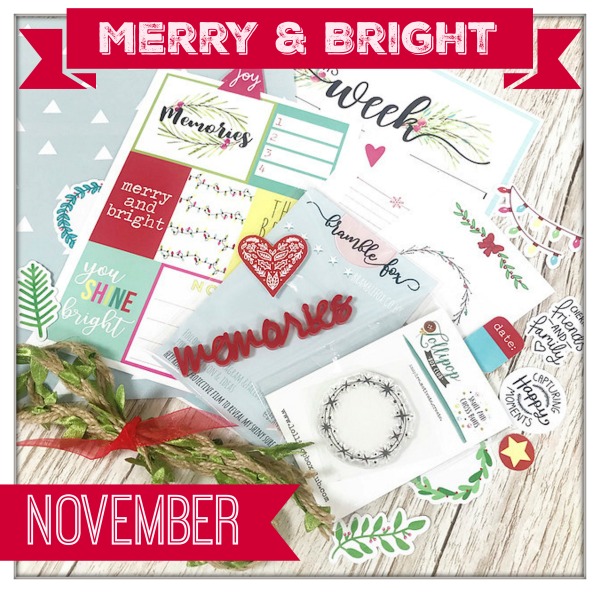 Hello!! First before I chat November, I just wanted to say that the October kits were shipped yesterday (17th October), so they will start arriving tomorrow. Yay!!
Now let's talk November. I never like to go full Christmas on this kit, in fact some years I have completed avoided it, but this year we are going more 'seasonal'. 'Merry & Bright' is a sweet kit. It's full of greenery with some fun contrasting pops of red. I wanted it to be perfect for Memory keeping, that wreath stamp will be perfect to use as a journal spot, but work well with planners too. I'm so happy with this kit, seeing it all together on my desk as I type this there's an element of peacefulness about it too.
As this is the first sneak, I won;t tell you too much more but I will be sharing more sneaks leading up to the 1st November when the one off kits go on sale. But you can sign up for the subscriptions here now if you wish. These are a discounted price, plus you get freebies in your kit.  These kits will all ship on the 18th November.
And lastly our full on special edition Christmas Kit….it's here!!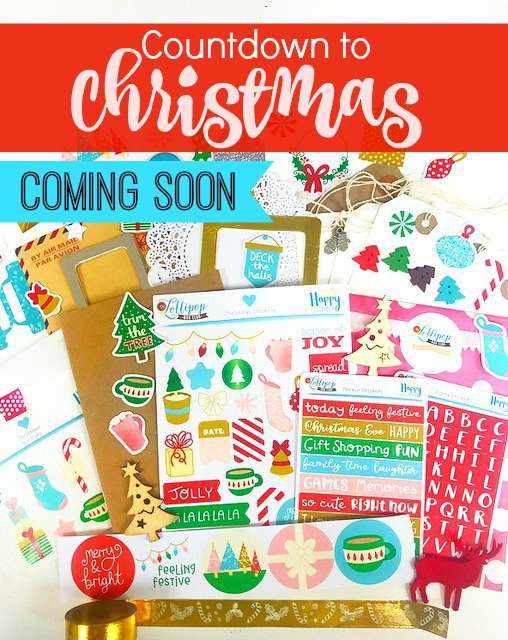 This kit goes on sale on Sunday 20th October 6pm.
However, if you would like early bird access, join our chat group here for more details.
I think that's it!!
Yay for Friday and have a wonderful weekend.
Lots of love
Lisa xxx