Feeling Happy in my Creative Journal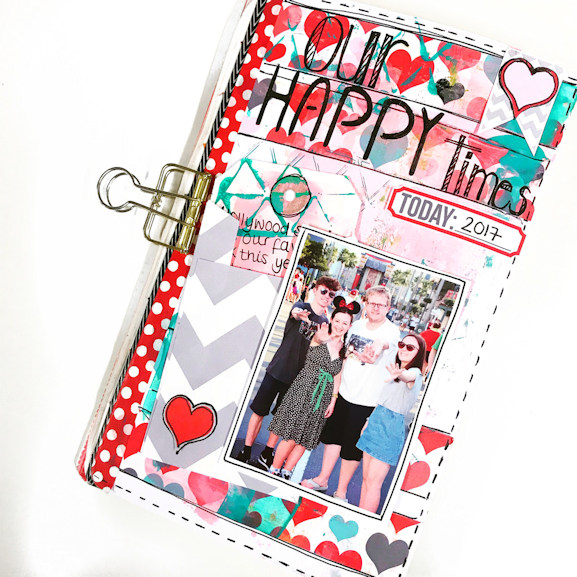 I have my Creative Journal/Traveler's Notebook and my February Kit to share with you today.
I wanted to use the word 'happy' as a title on this page using this month's stencil.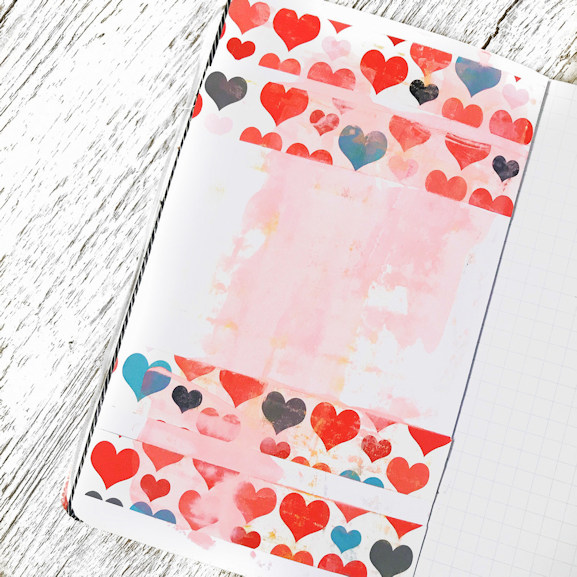 I cut some strips of one of the kit papers and stuck in my journal and then spread some paint over the top like this.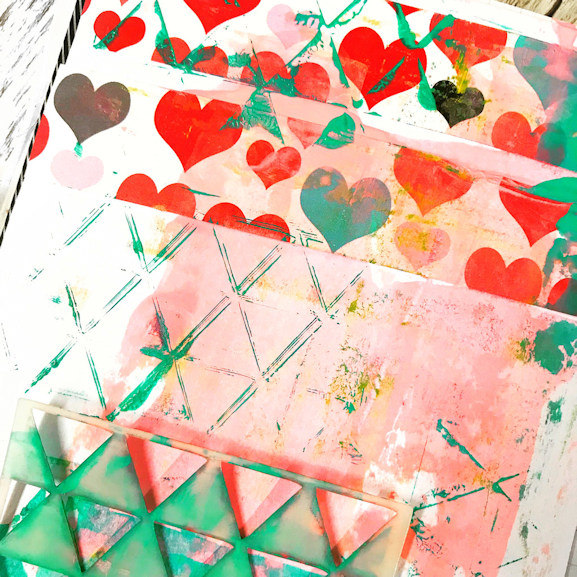 I used a little teal/green paint, spreading over the kit stencil. I then pressed the wet stencil over and over again on the page creating more and more triangles. I repeated this on one of the kit tags too.
Whilst I waited for this to dry I made a mini envelope.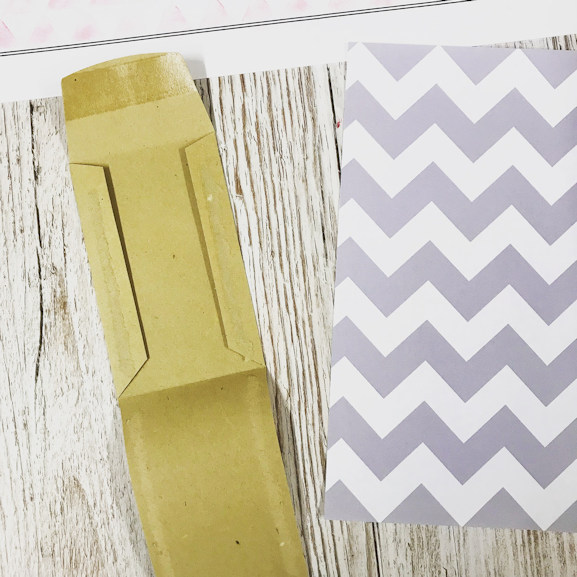 I took a mini envelope from the kit and pulled it apart to use as a template. I flattened it out, drew around on the rear side of the patterned paper, cut out and then folded and stuck together creating my own envelope.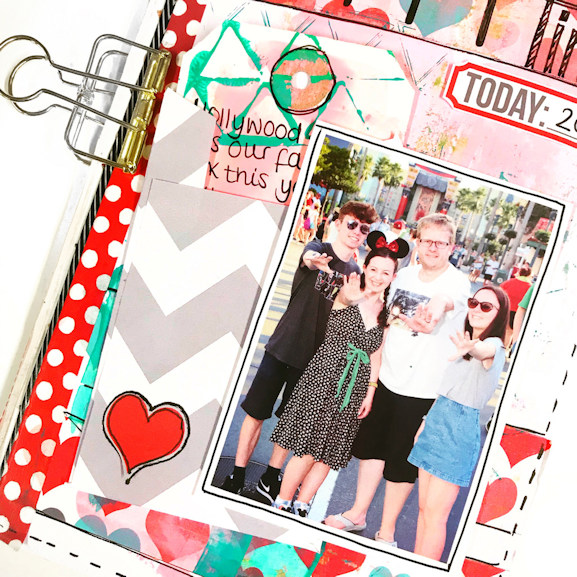 I stuck the newly made envelope in the book and used my painty tag for journaling and popped in the envelope.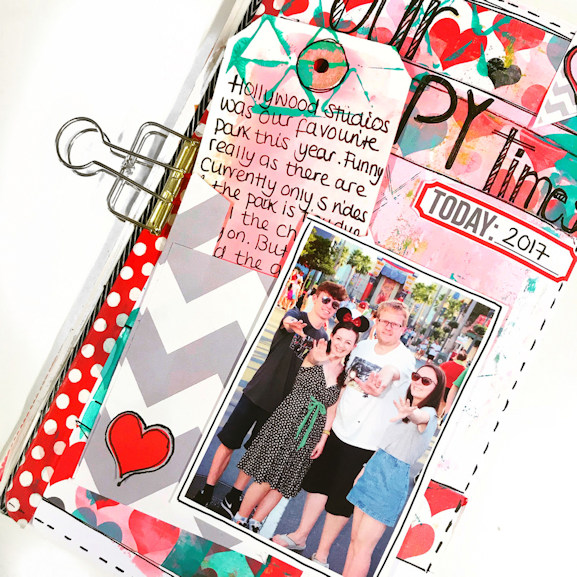 I also used the embellishment postcard to decorate this page.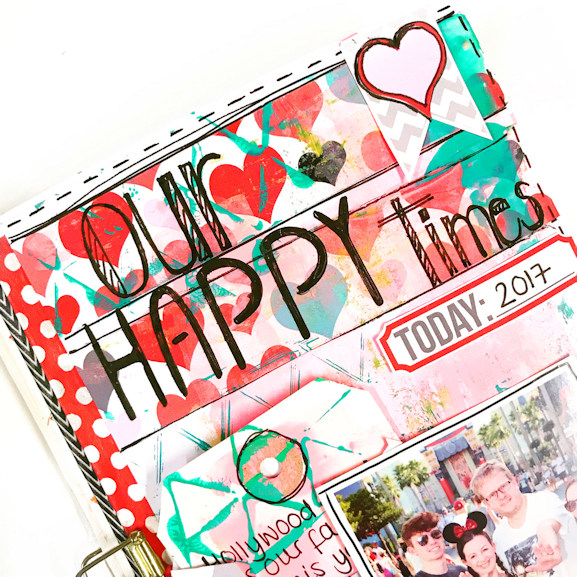 I used the stencil to create the 'happy' part of my title and  wrote the rest myself.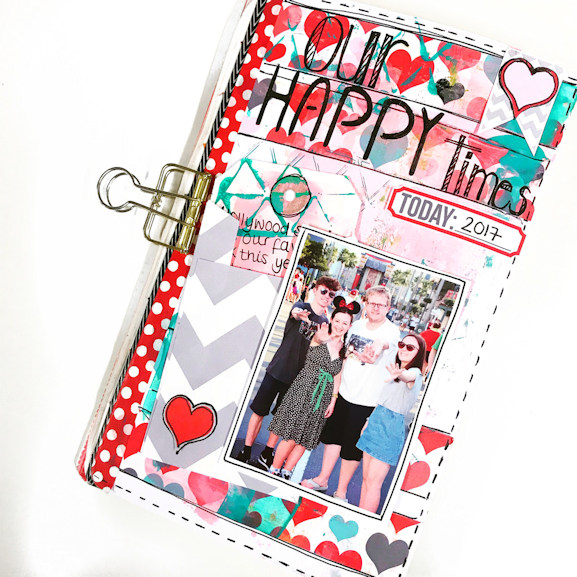 I'm so happy with this happy page in my journal. I love adding mixed media to my pages. It's so much fun.
How are you going to create a 'Happy' page today???
Remember to come and share in our private chat group here.
Have a happy day!!
Lisa x