Giorgia Steps Out of her Comfort Zone
Hello, Giorgia here with a new project using the June kit "Time to Bloom".
This kit is focused on "me time" and living life in full bloom making what makes you happy, so I stick to the theme and followed it!
In the current zine you find a really inspiring prompt about "create your own art" without being intimidated by it and this is what I made in this project: I am fascinated by mixed media, watercolors and other mediums but most of the time I am afraid to ruin my project creating my own background with colors… I accepted the zine challenge and I stood out my comfort zone creating  a card with mixed media background!
I grab the watercolor paper in the kit and I colored it with mists sprays and pigments using the packaging technique.
I explain you the technique if you are not familiar with it: you put watercolors or spray mist on a piece of plastic – you can use embellishments packaging, so its name "packaging technique!" – and you add water to it. Then you press your paper onto the packaging creating random splatters. If you wanna use more than one color you need to let dry each color if you don't want them to blend.
After that I used a brush to create random splatters with black mist.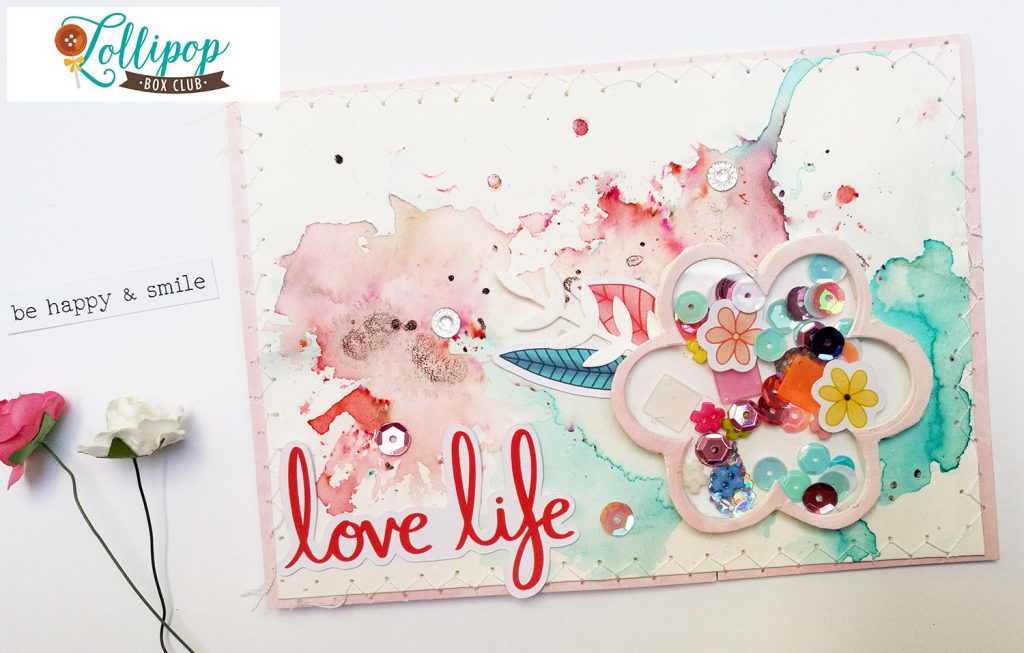 For the card base I scored in a half the watercolor like paper from the current kit – the new papers' weight is just the perfect weight to make card bases!
I trim a little bit the watercolor paper and I zig zag stitched it to the card base with sewing machine.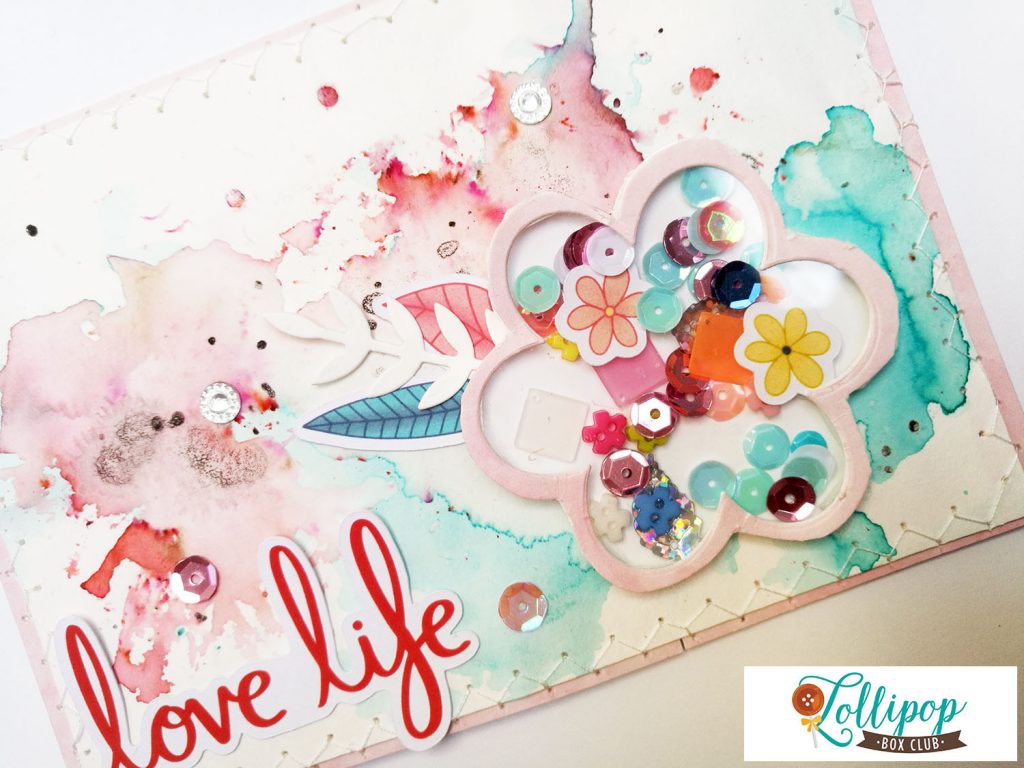 The focal point of the card is a shaker embellishment.
I made it by cutting a flower with a cutting machine, I create a window with acetate, used foam tape to create the shaker and inside I added sequins from past Lollipop kits and die-cuts and cute tiny buttons from current kit. I also added square and leaves sequins from my stash.
I added leaves die-cuts from the kit and another one cut with a cutting machine.
As sentiment I used a die-cut from the kit and finally I added sequins and faceted gems from past Lollipop kit to make the card shine even more! I don't know about you but I am a sequin lover!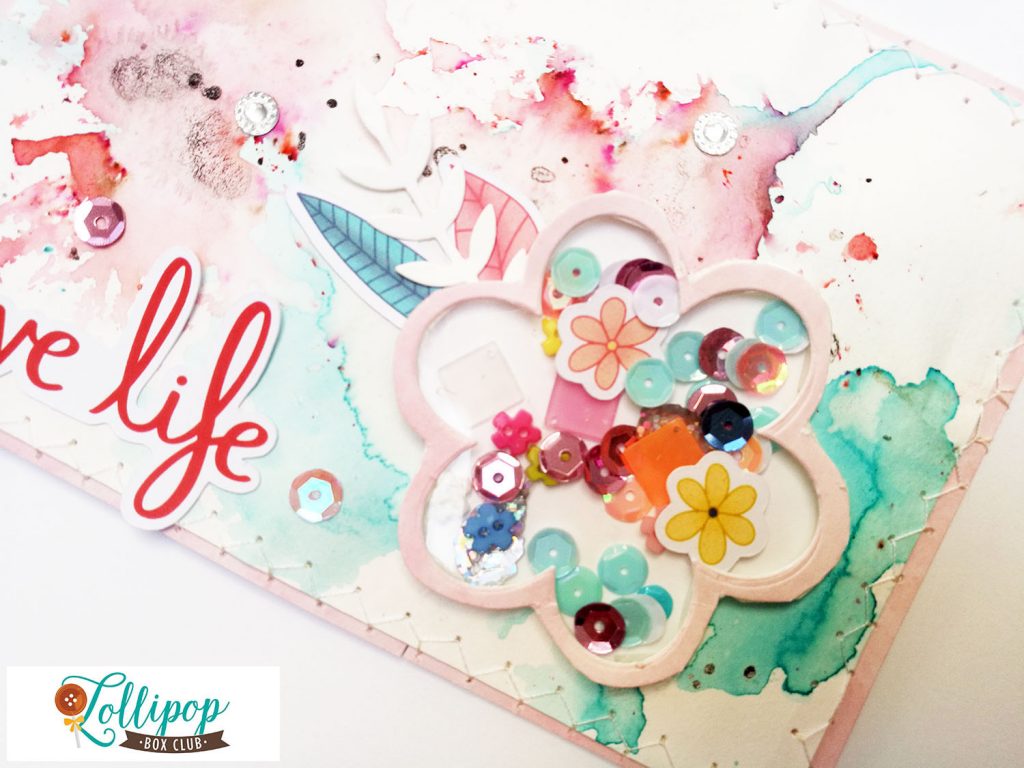 I hope you enjoy creating with this kit!
Please let me know if you will give this type of card a try.
Have a good day,
Ciao
Giorgia