Micro Happy Planner – with Vicki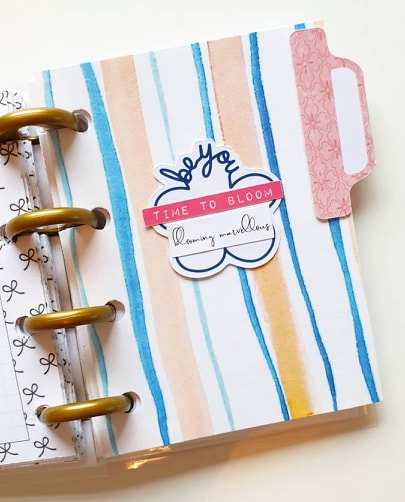 I've seen a few videos and posts on Instagram recently of people who have the new micro Happy Planner.  I really don't need another planner but I loved the size and had a few spare mini HP discs so decided to make my own.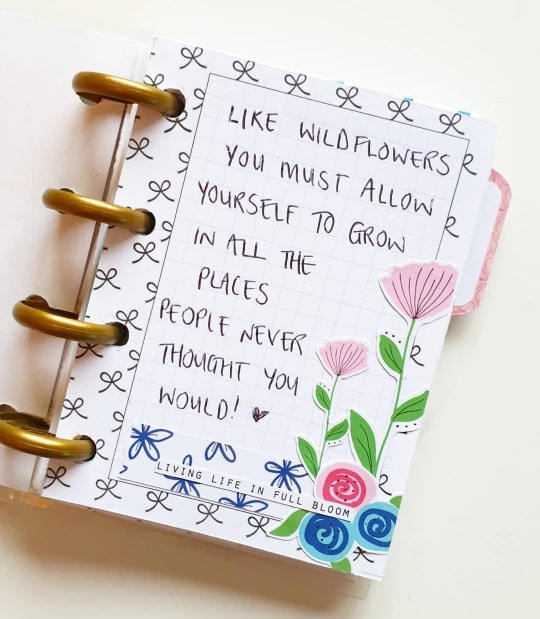 .
I loved the watercolour paper and pen that was this months DIY kit and wanted to fill this little planner with the same pages so I can doodle on the go.  There's something so relaxing about just drawing little things without thinking much about it.
.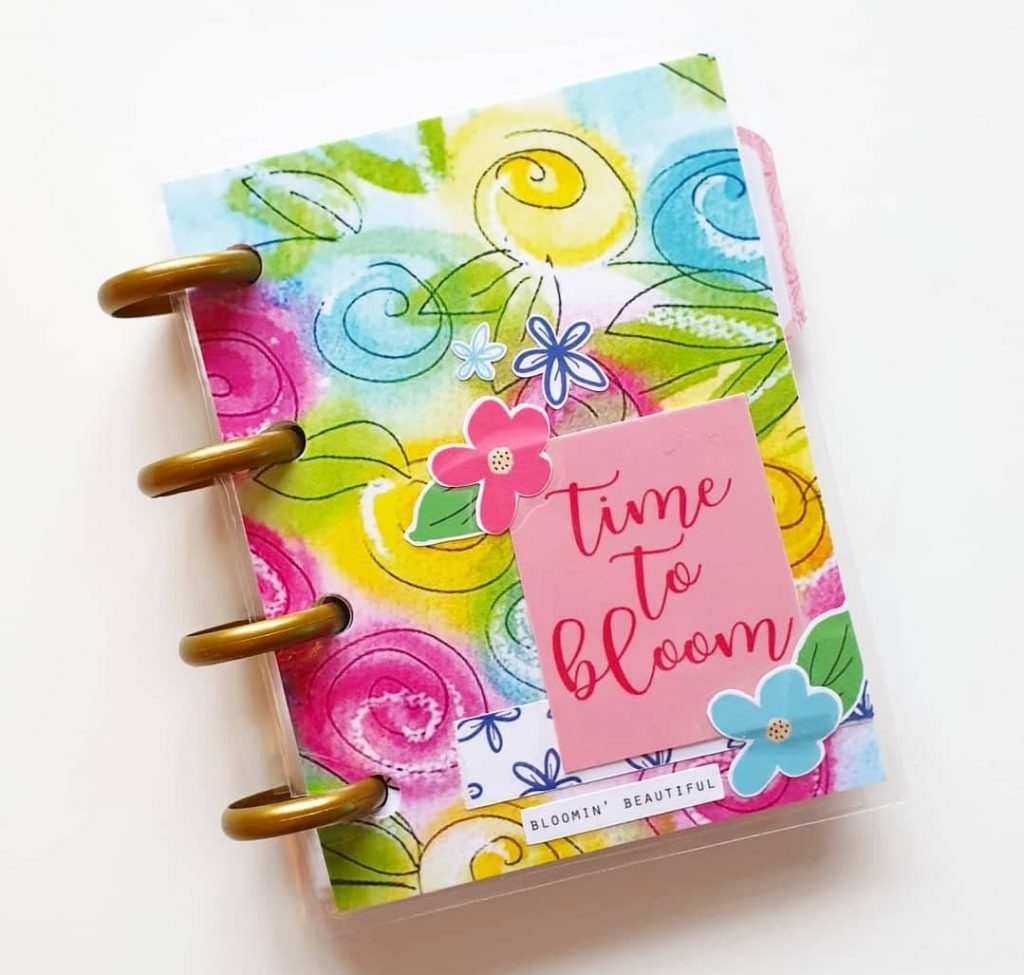 .
The cover I used the amazing flowery paper and added a stickers to the front one.  I laminated them just to make it a bit sturdier. I don't have a specific Happy Planner punch so I've just used a single hole one and then cut little slits along to the hole.  It works so well!  I wanted to add a few note pages in there too so I can write down little quotes that I see and like.  I found these freebie inserts on Pinterest.  The bows are so cute!  I've made a little divider to separate the notes and watercolour paper too.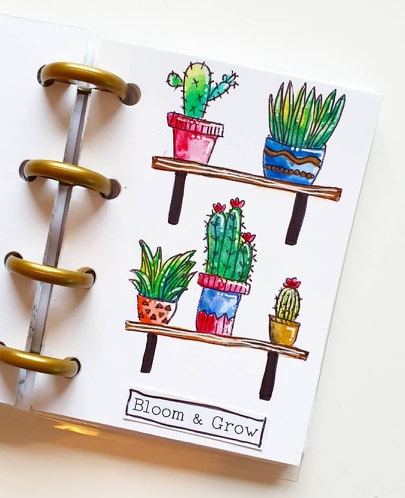 I drew these little cacti during the week.  It took me about 5 minutes while I was on the phone to Amazon.  They were a bit boring so I went back later and painted them.  I love that it's not perfect and the shelves are wonky but it's such a nice thing to do when you want to create but don't know what. I'm looking forward to filling the rest of the pages.
.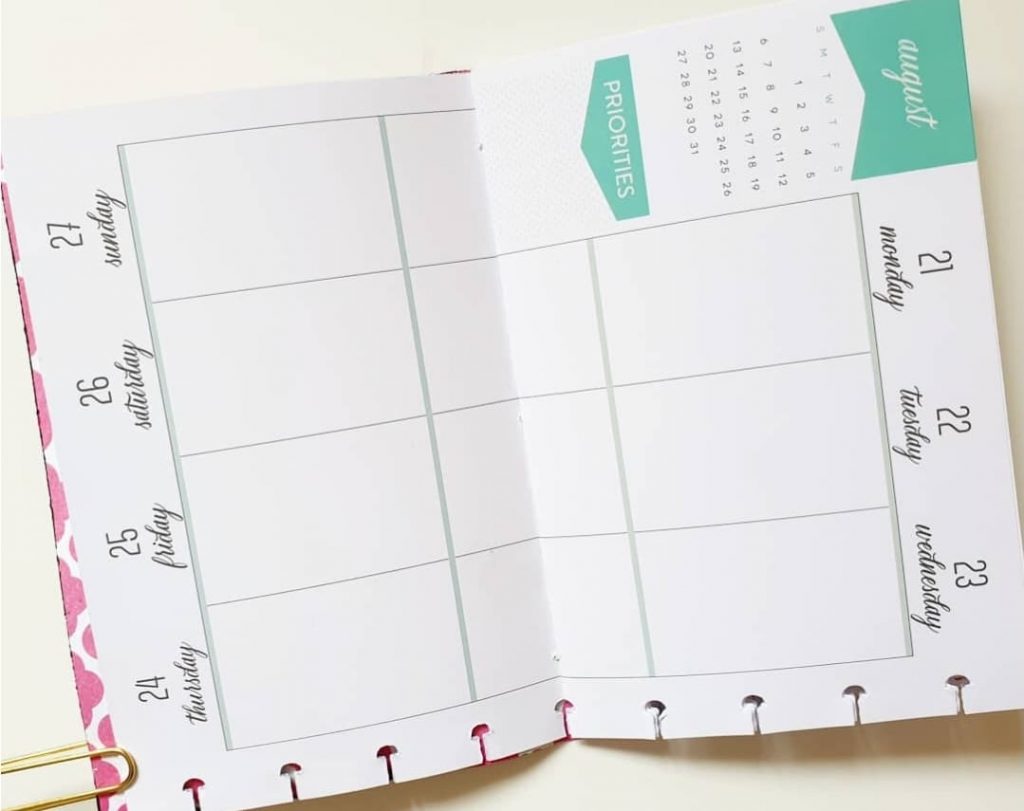 .
Thanks for reading!