Happy New Year – What's Coming Up Next?
.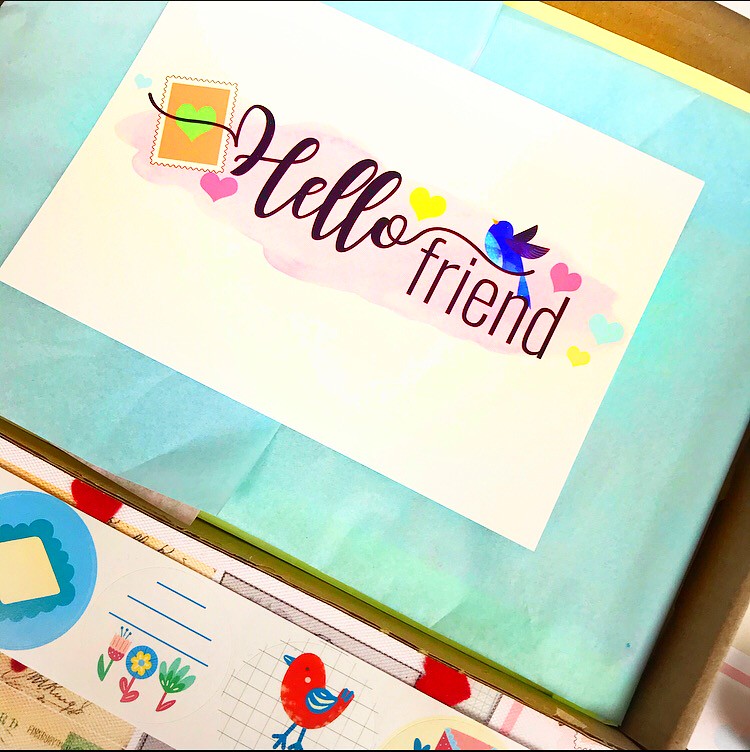 .
Hey Friends !!  After a grotty few months, I wanted to share some cheer and positivity.
I thought it was a good time to tell you what's coming up next.
I want to focus on spreading cheer. The first kit of the year is called 'Hello Friend'. I'm so looking forward to making and sending out happy mail and making a difference to someone's day.
.
I will also be sharing a new online class. This class will be about positivity. I will share more very soon.
It will be using up your own stash, so no cost for materials. And it will be over on Patreon.
If you are already in the Teal and Red Tiers then it's already included in what you receive on Patreon, if not, all you need to do is sign up for the month which is just £5.50 (plus your local tax). As well as the class you will also receive so much more.
Here's the January Calendar:
.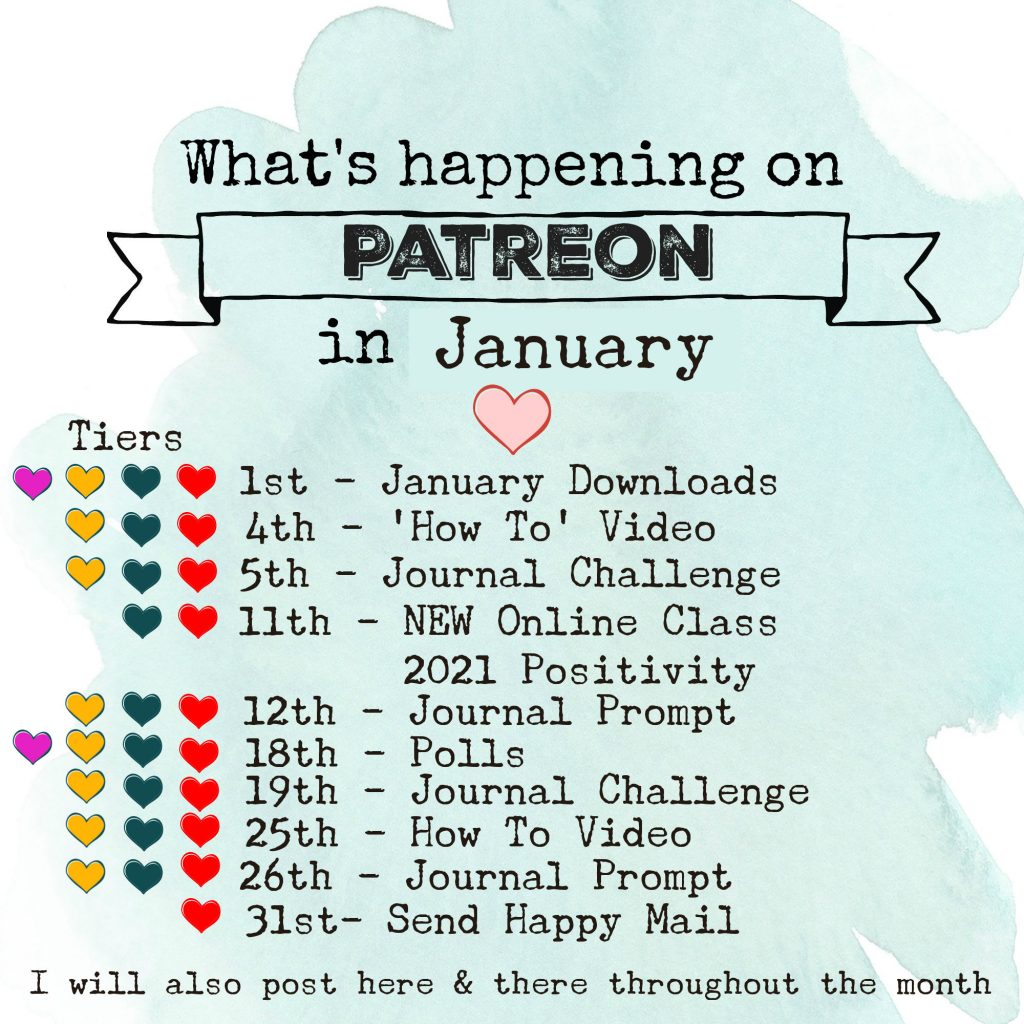 .
And not only will you receive this, you will also have access to everything else that is on Patreon so far.
Downloads, how to video library, exclusive vlogs, journal prompts and challenges and there's a whole new chatty group too.
You really do get so much for your money and the £5.50 (plus local tax) will cover all that for the month.
.
I will be hosting a new happy mail swap too.
As usual there will be lots going on, plus I plan to do the bargain boxes once again.
We really do have a fun filled January planned.
Yay!!!
.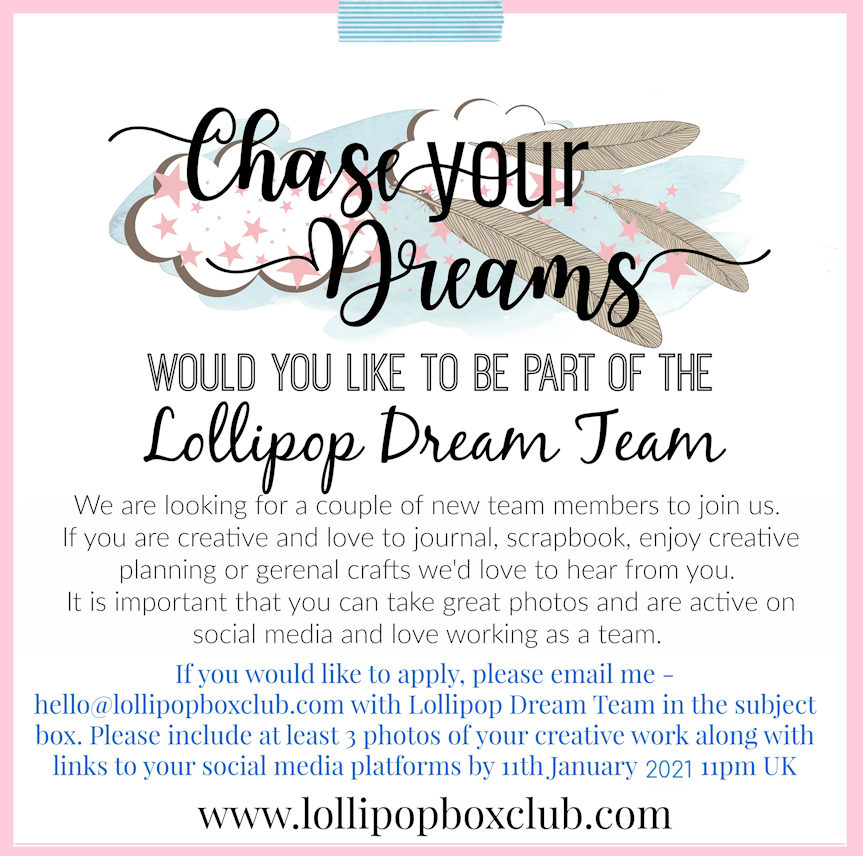 .
Don't forget I'm also wanting to expand the Lollipop Team, if you would like to know more, please read my blog post here.
Wishing you all a much happier, merrier and together 2021.
With so much love and great big thanks for all of your love & support this year.
Lisa xx