Happy People Shine Brighter Calendar – from Claire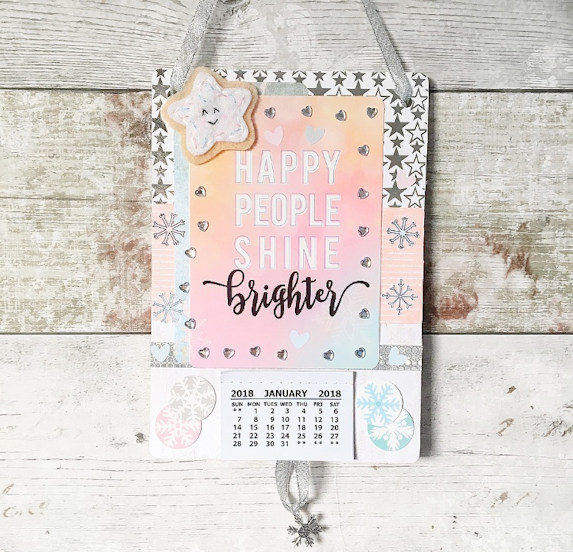 This months kit is called Winter Kisses, and I'm in love. The colours are so soft and pretty, perfect for winter time. I used the kit to make a calendar for 2018. I know it's not winter all year round, but you can never go wrong with pink and sparkles.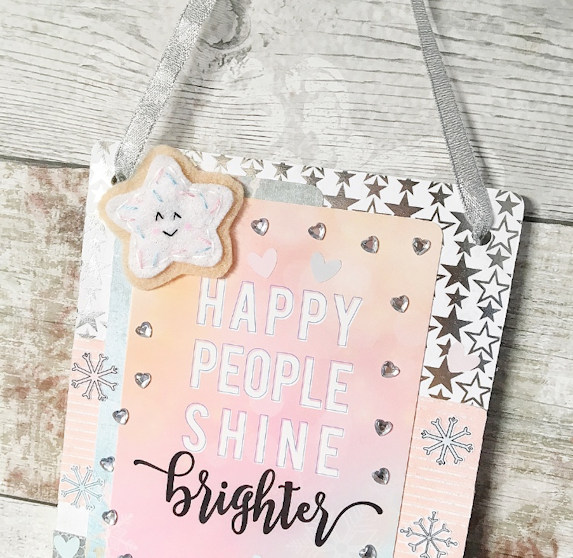 I started off with white card, then layered a few of the papers from the kit to use as a background before adding this months post card. I added a few of the embellishments, stickers, and this super cute star.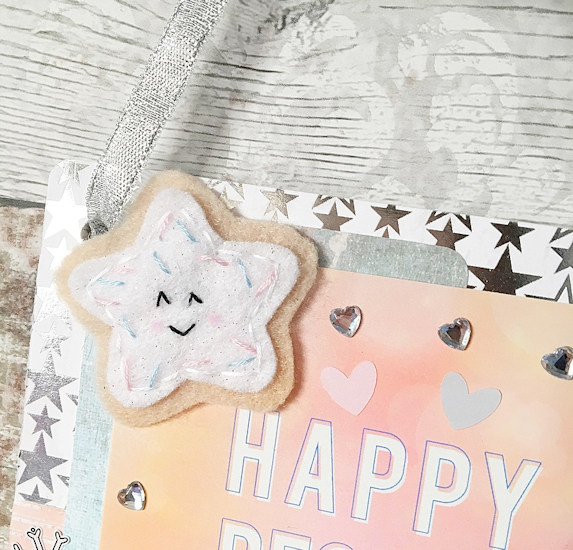 I punched a couple of holes, and added the ribbon, so I can hang it on the wall.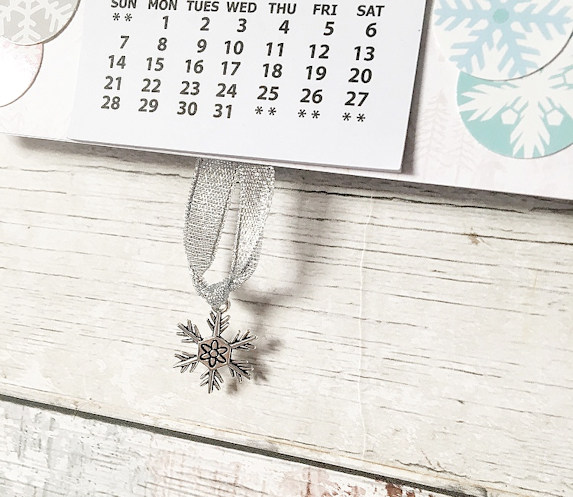 At the bottom, I attached the charm to some excess ribbon so it dangles down. I love the way it looks.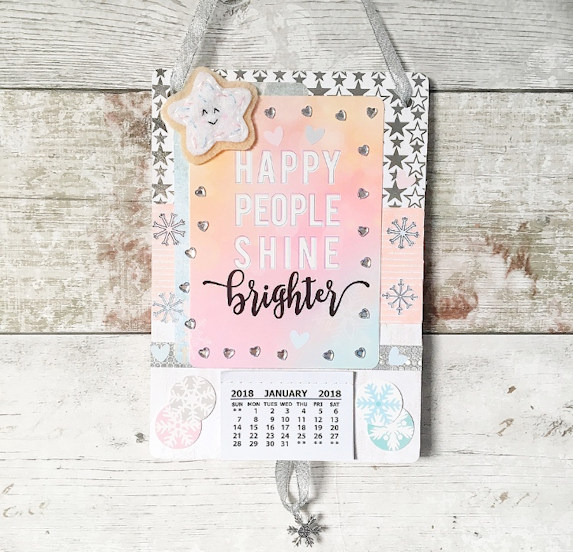 The colours and quote are a perfect addition addition to my workspace. I hope you all have a wonderful Christmas, and all the best for 2018.
Claire