Hello 2023 … by Terri
Happy 2023 all! Today I've got my first project using the Let's Do This kit. I have used the little notebook from the kit to create a small journal. I plan to add photos and little quotes throughout the year to elp inspire me and keep me on track.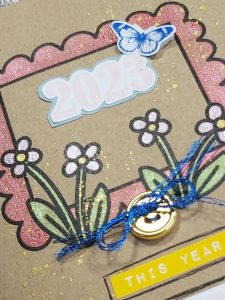 I painted the frame using Campbella Watercolours then decorated with the Mrs Brimbles stickers and gold button from the kit.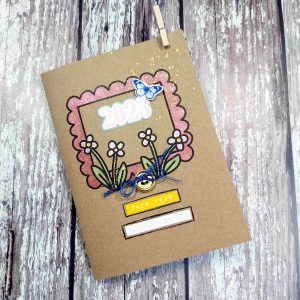 I've never created a little journal like this before but wanted something easy and quick to complete. When I saw the little notebook I thought it was perfect for this.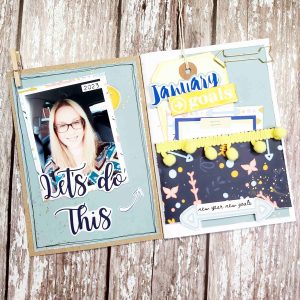 I created a fairly simple spread on the inside of the front cover and first page. I used the navy patterned paper to create a pocket to hold two journal cards or tags. I decorated the top of the pocket with the yellow pom pom trim.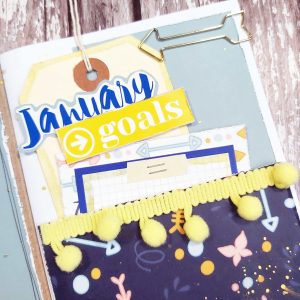 I used the stamped tag from the kit and painted the edge with gold watercolour paint to create a border. Then I added the month sticker and cut apart goals card.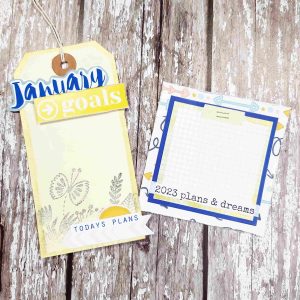 Thank you for checking out my blog post today, we love to see all your creations so please share them with us over in the Lollipop Box Club Chat.
Happy Crafting!
Terri x