Hi everyone,
Happy new year to you all!
Today I am on the blog with a journal page that was quite the journey. I have used my very little left over pieces from the "Let's Do This" kit.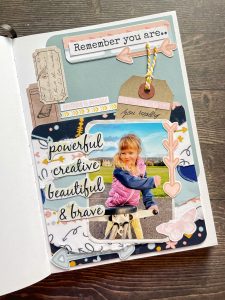 I had started this project as an A4 layout but I quickly realised that it wasn't working out.
I cut out the pieces that I had already stuck down and ended up using a page in a brand new journal and found it filled an A5 page much better.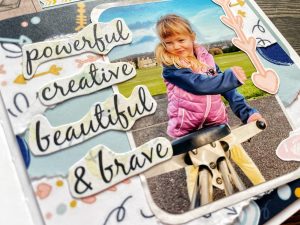 I started off tearing my few pieces of the papers I had left into strips and layered them. I knew I wanted to place my photo on top, so I ended up using the glassine bag from the kit as a matting layer and it actually doubles up as a pocket that holds the pretty Kraft tag.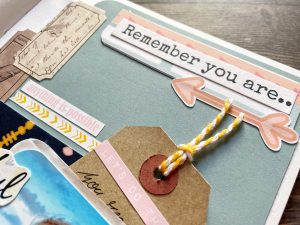 I really loved the postcard in the kit and the words matched my photo so wonderfully. I decided to cut it up as the background colours didn't match the rest of my layout (sorry Lisa!).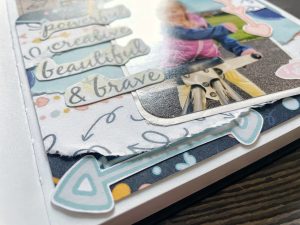 I used my left over die cuts and stickers to embellish and fill any gaps that looked too empty.
I hope you've all had a great New Years.
Nadine xx