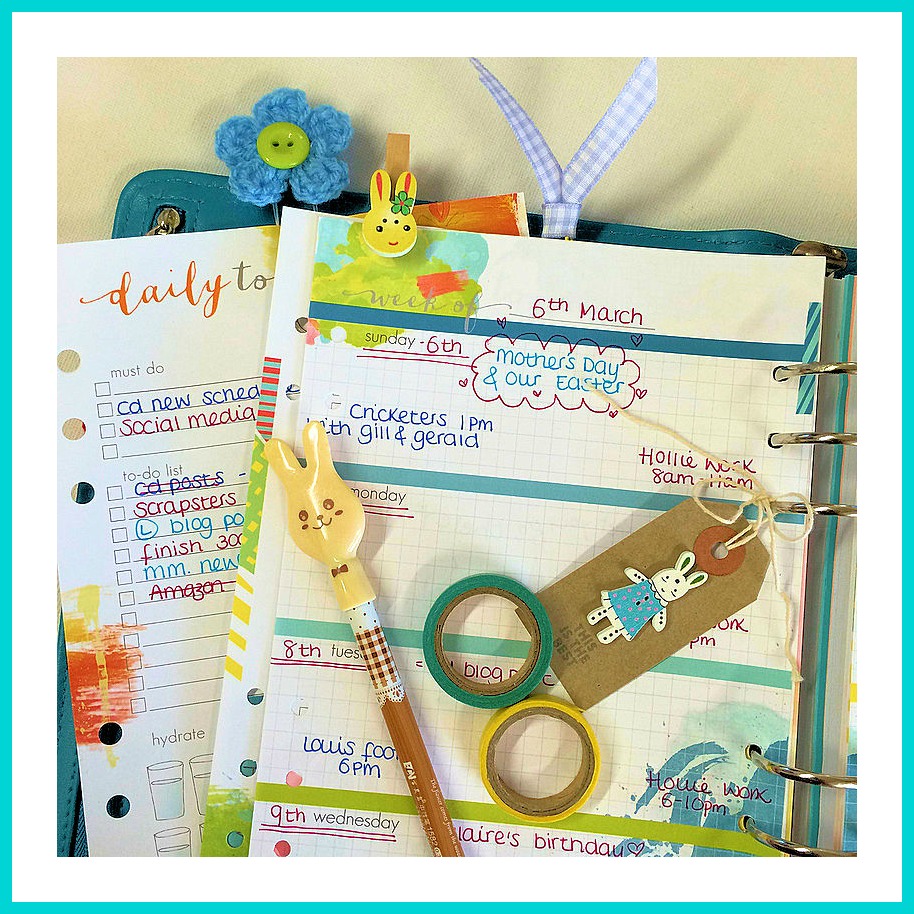 Hello March!!
I feel like Spring is here today. It's so so sunny. It's puts me in such a good mood as I sit here with the start of my March planner open on my desk.
The colours in this month's March Kit are so perfect for this time of year.  I love making my planner really colouful.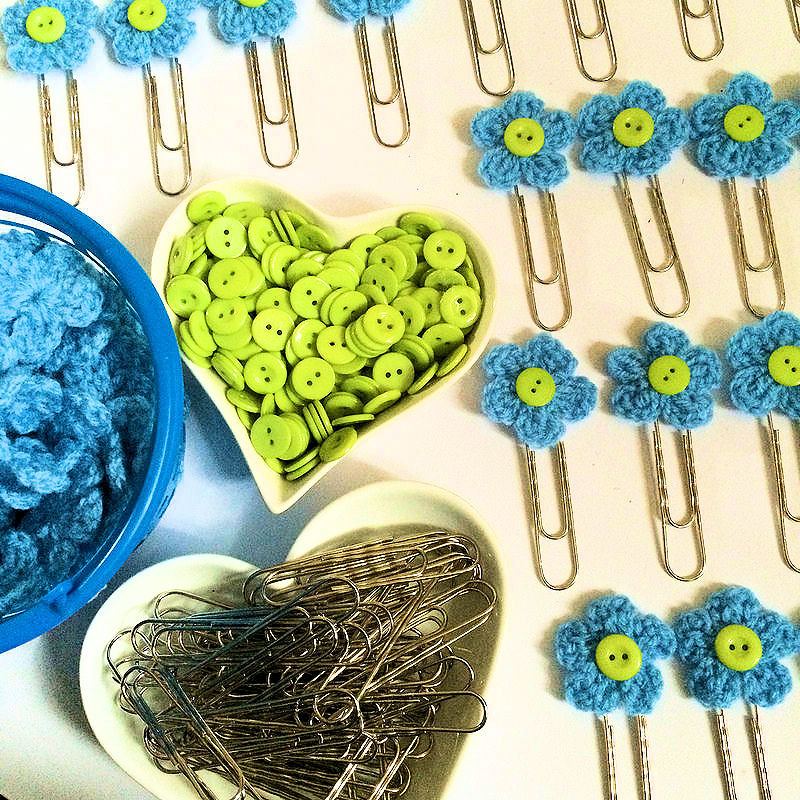 I made a large planner clip for each kit this weekend. These are rather large, about 8cm tall.  Aren't they pretty? Anything crochet puts a smile on my face. I love how the flower peeks about my planner page. So cute!!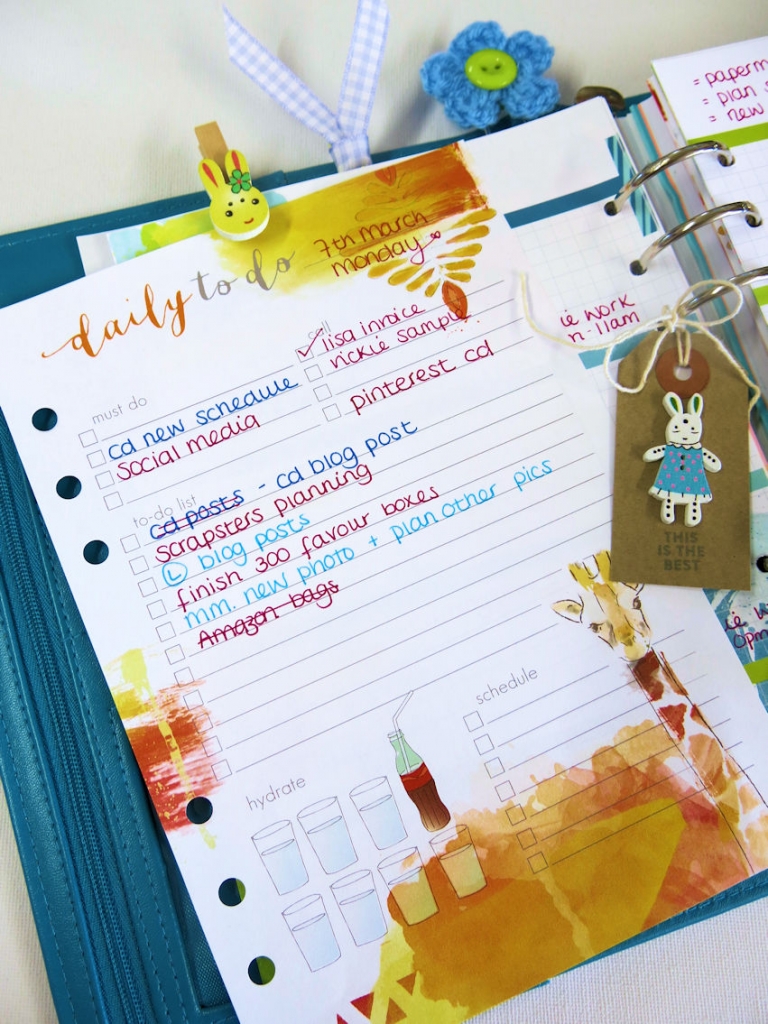 Being such a good size it makes a great page marker whether you use it in your planner, diary or any book. It sits neatly inside and makes it so much easier to locate your page once the book/planner is closed.
I've also made a ribbon clips from these bits inside the treat bag.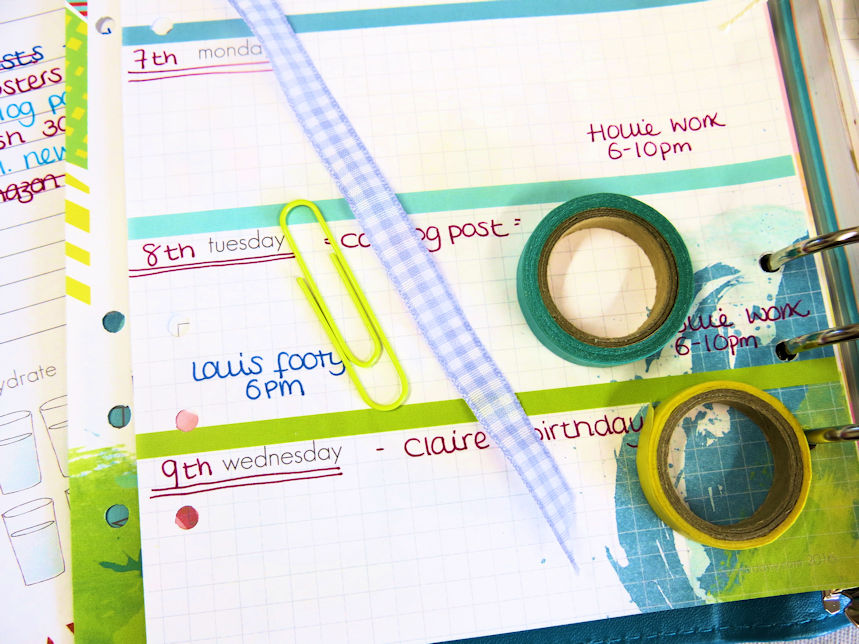 Gingham is such a Springtime look.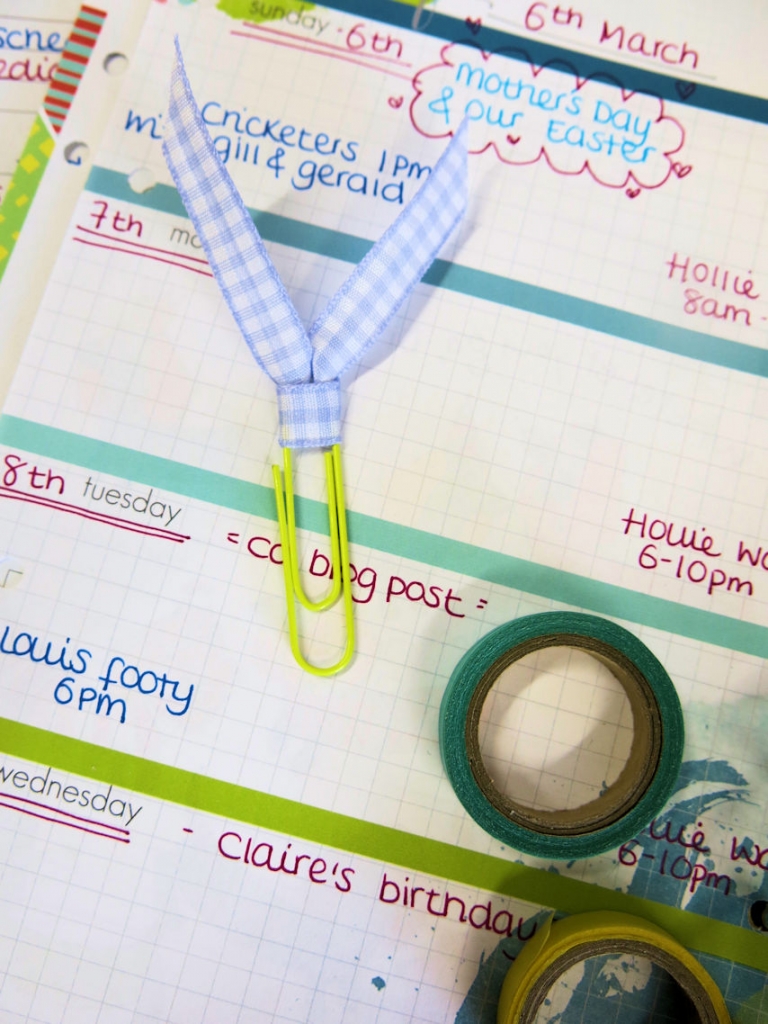 I've also been playing with the washi tape.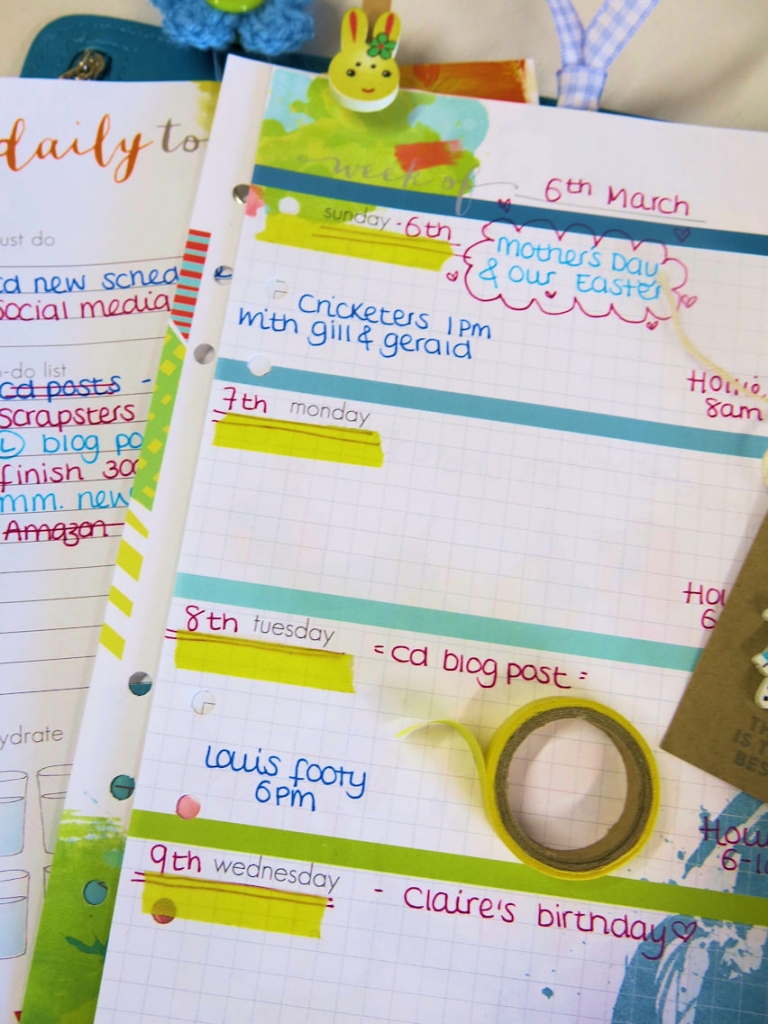 You get 2 Spring colour washi tapes in this kit. They are so easy to use as you just tear off a strip. It's a fun and easy way to add extra colour.
So that's how I've been using my March Kit on my planner this week. It's fun. It's pretty and it's full of colour.  Just what I want in March.