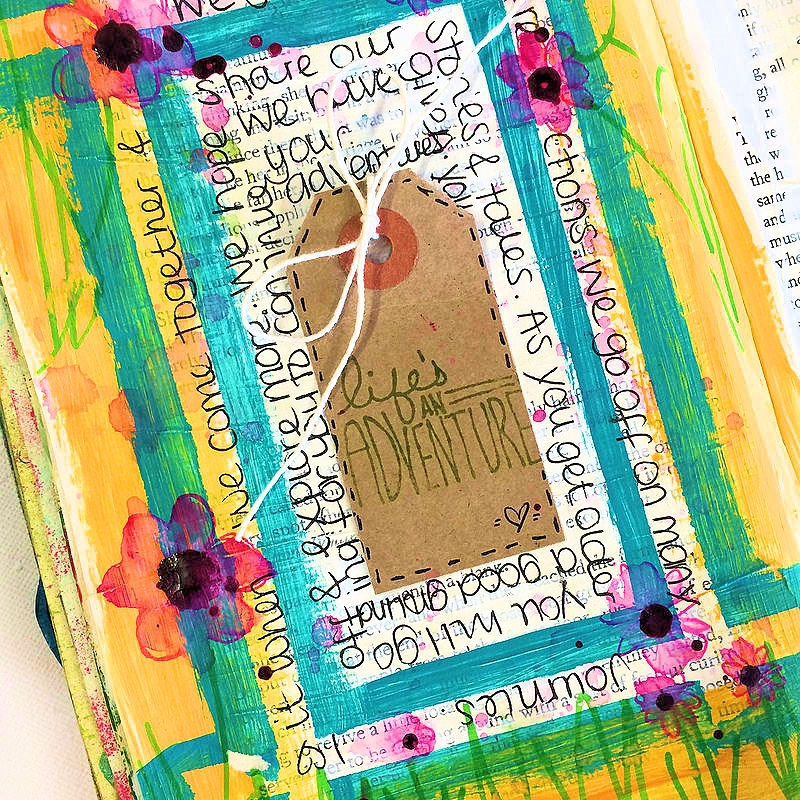 It's been a little while since I've spent time with my art journal. It felt so good to get it out again. It's always something that I really enjoy, I think it's the freedom.
I rarely have a plan, maybe something that has inspired an idea and I just go wherever my creativity takes me.
Today it was the 'Life's an Adventure' stamped tag that come's in the treat bag inside the March Kit. It's funny, although I would instantly say that I'm all up for adventure, I'm not one to be daring at all. I'm not sporty or out doorsy. In fact, nothing makes me happier that being cozy at home making pretty things, but I think the word 'Adventure' has a different meaning for every one. Adventure can be for many an unplanned backpacking holiday, or a long hike, camping trip but it could also be a weekend away, a day trip, a start in a new chapter in your life such as new baby or baby in the family, a marriage or new relationship, a child starting pre school, school or going to college. Starting a new job or new hobby. It could even be a favourite book or tv show. I'm a huge fan of  'The Walking Dead' and every Monday night, I feel like I've just gone on one massive adventure.
So this word 'Adventure' can be applied to everyone's life in one way or form.
Why don't you document your take on this word????
Here's a step by step on how my colourful art journal page came together.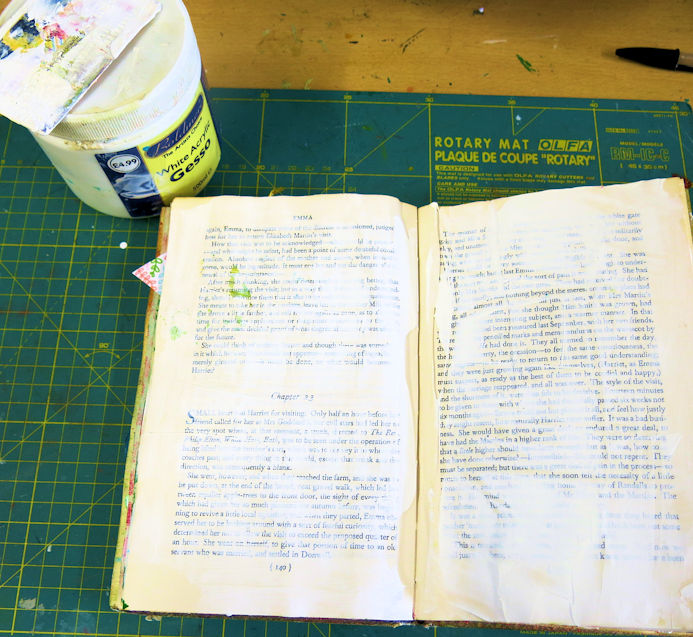 I started off with a fresh double page in my journal and spread gesso over both pages. I was only intending to use one today, but I thought I may aswell prep my base for next time too.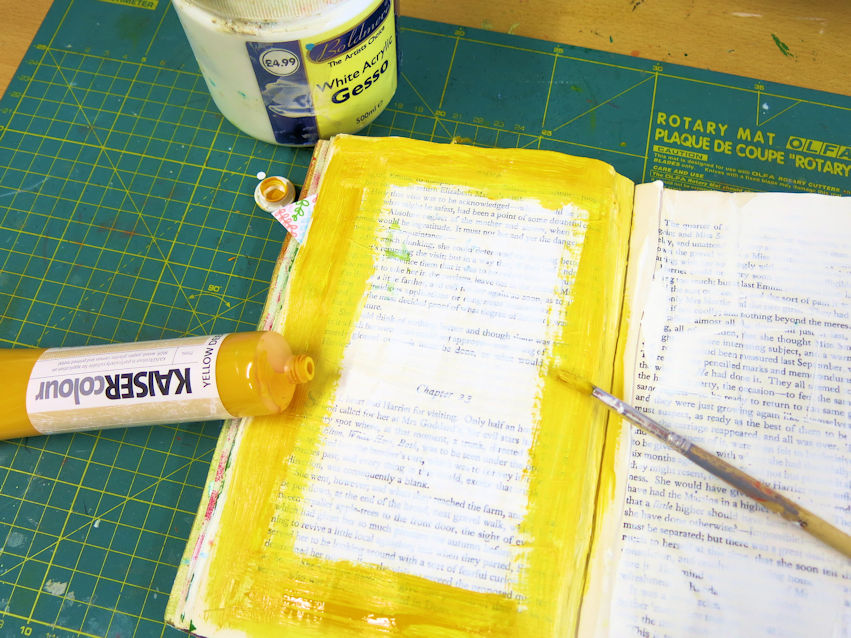 As Spring is on it's way, I've gone for the bright yellow paint and just painted around the outside of my page.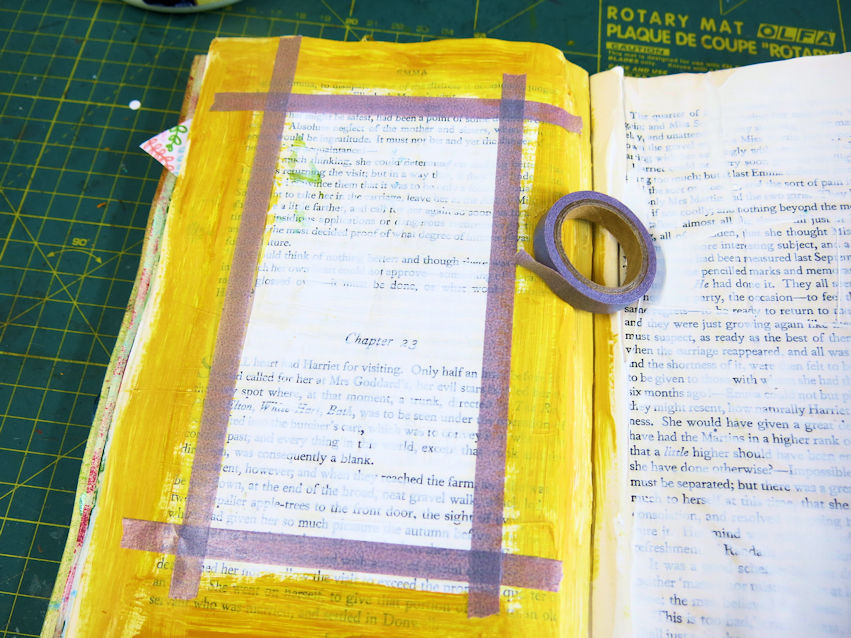 Once the paint was dry, I took a roll of the washi that comes in the March Kit and made a border like this.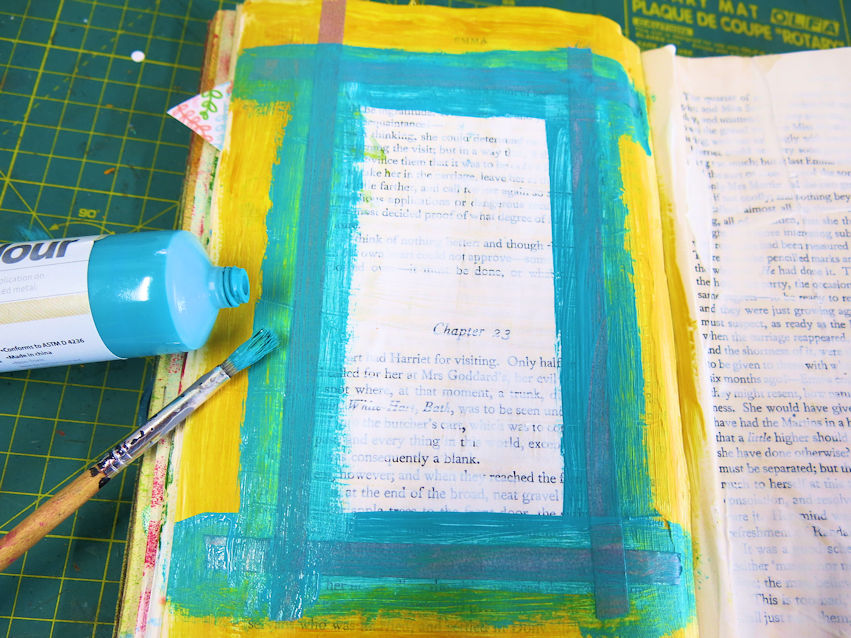 I picked a colour to contrast and painted a frame over the washi tape and left it to dry.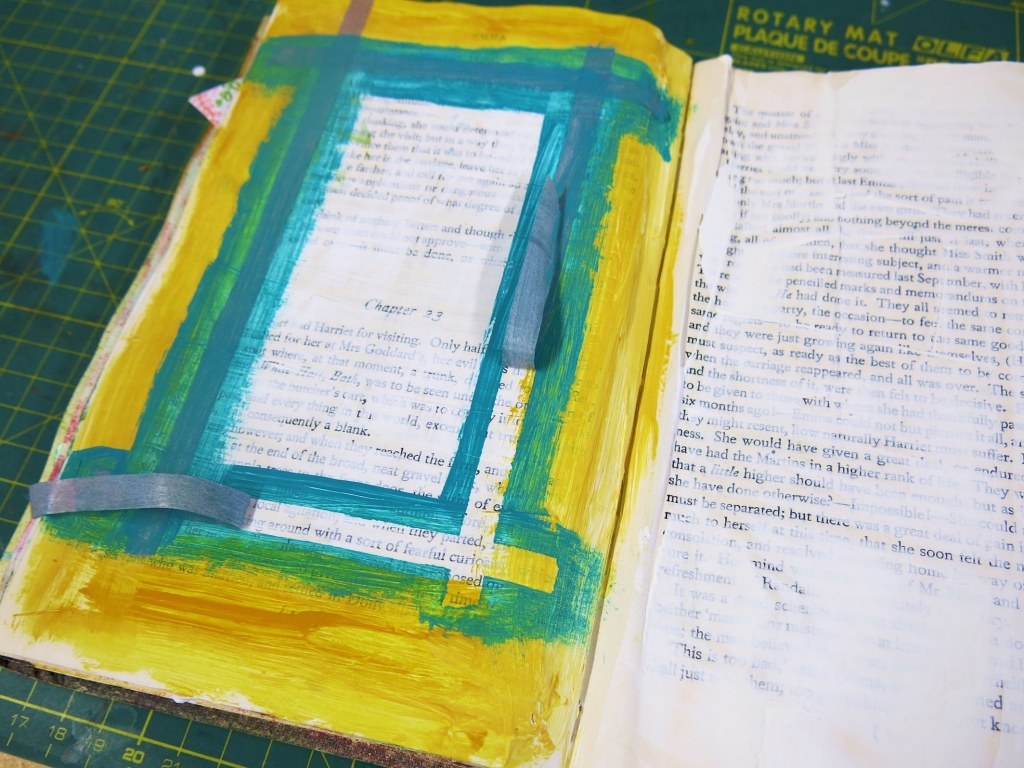 Once it was dry it could then be peeled off to reveal a fresh frame around the outside of my page. The tag from the kit that inspired this page then was stuck in the centre,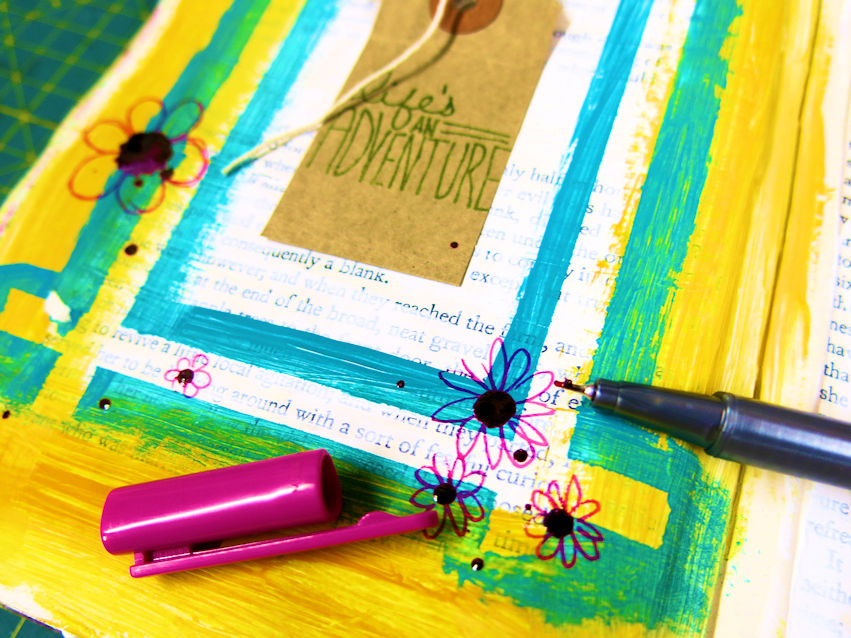 I dripped some ink over my page so I just had some random blobs. If you don't have inks, you can also use some watered down paint. These drips need to dry before you go on to add petals to turn them in to flowers.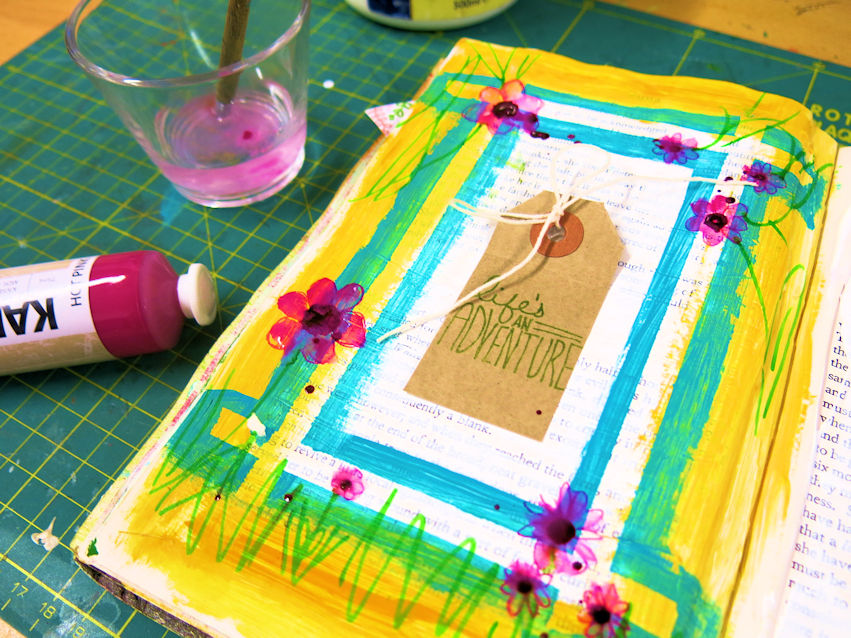 I wanted to colour in my petals next, so I've taken the teeniest amount of paint on the tip of my thin paint brush and dipped it in water and roughly coloured in my petals allowing them to bleed.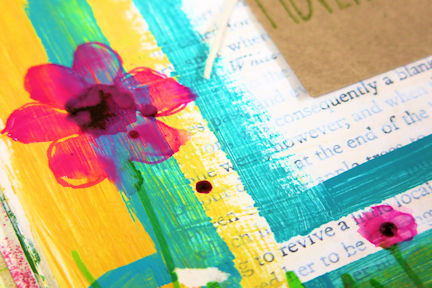 This technique isn't neat and tidy, but I love this look. I then dipped my paintbrush back in the water a few times allowing the very drippy paint brush to drip all over my journal page.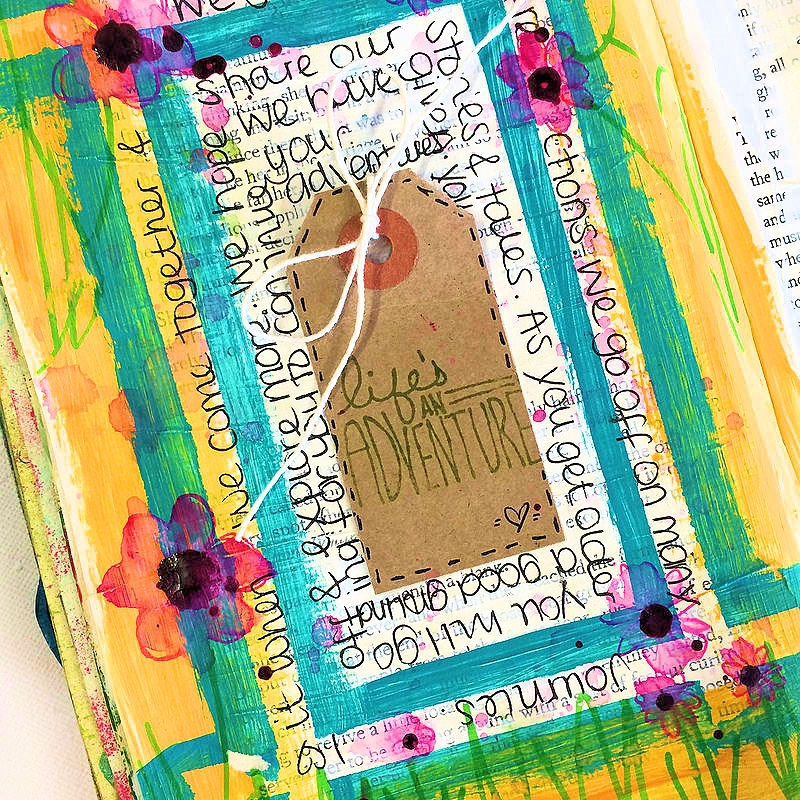 I've then used the different frames around the page to journal.
I'm really pleased with how this has turned out. It's a great way to escape, play and try some fun techniques. Sometimes not having a plan to start off with is the best way to go……it's like having an adventure inside your art journal.
Remember, this doesn't have to just be a prompt for your art journal. You could also use this to inspire a scrapbooking or smash book page. Just document your adventures right now.