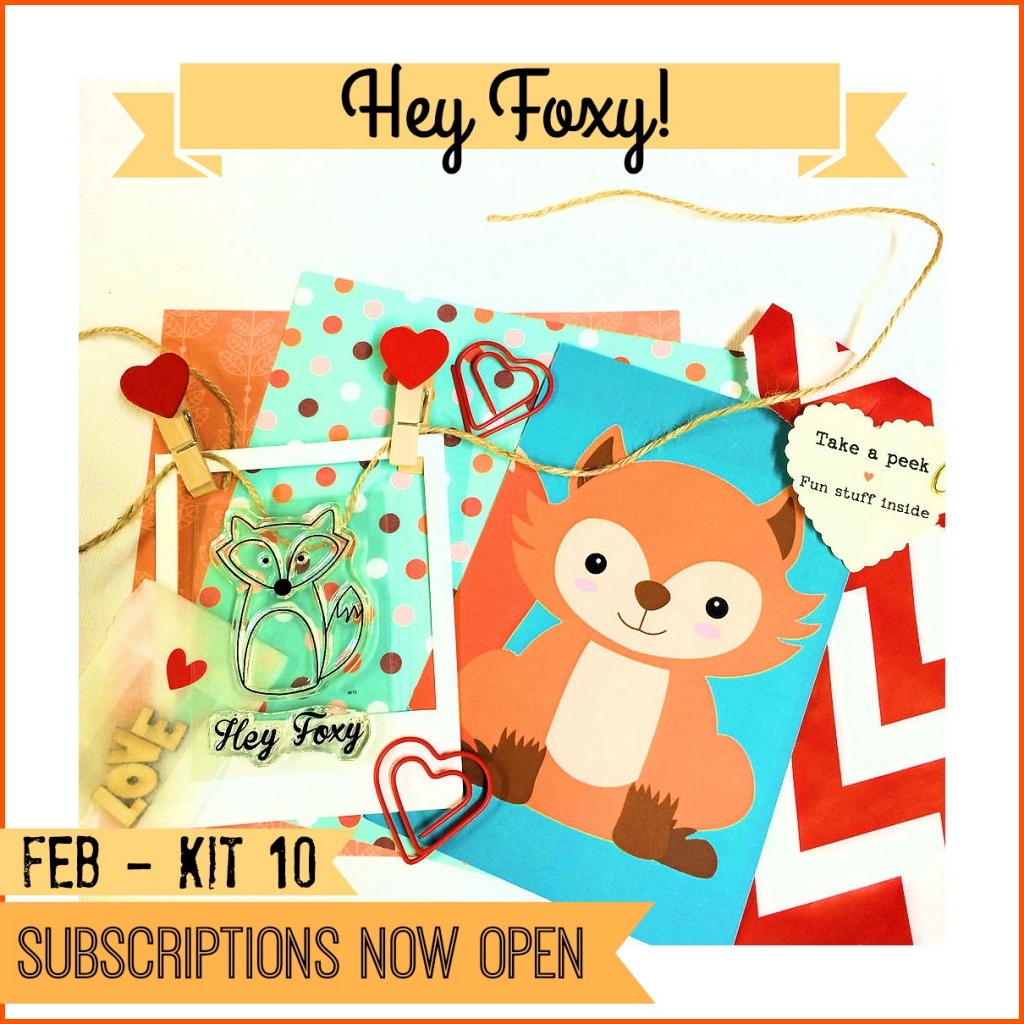 I have your first little sneak of the February Kit.
February Kit #10 – Hey Foxy!
February's Kit is full of cuteness and lovely bits & pieces.  Just perfect with February being the month of LOVE. It really is a very sweet kit this month. I know you will just fall in love with it too.
Another month with lots of exclusives just for us.   A fun collaboration with foxy postcards and something else really cute that's been made for us (more to be revealed soon)….it's so so cute!!
Lots of super sweet stationery, a cute stamp, some Simple Stories goodies, pretty papers & fun embellishments for you to use and a treat bag with fun stuff too. Along with personalised lists, bits for your planners and scrapbooks along with a fun mini DIY Kit and a mystery gift just for you.
Remember, a large amount of the kit is kept secret so you get a surprise when it arrives. On the blog during the month of February, we will share inspiration, ideas tips and recipes to run along side this kit.
You can now subscribe here to receive this at a discounted price and this way you are guaranteed a kit each month. There is no contract, you can cancel at any time.
One off kits go one sale on February 1st at 7.30am UK.
There are only a limited amount of kits made each month. Once they have sold out no more will become available. Each kit has sold out every month so far.
I hope you will love this kit as much as I do. More kit secrets to be revealed soon.