How To Make A Wish List Mini Book – with video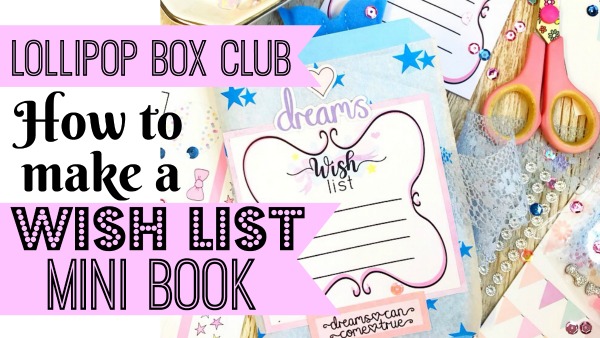 Hiya!!  I have a Mini Book video for you today. I do love to make Mini Books.
You can watch this video here to see how easily it came together.
I've used the contents from this month's 'Happily Ever After' kit to make this book. There are still a few left and you can buy one here.
I used the little 'Wish List' notepad from the kit throughout the book. I used it for my title front page here.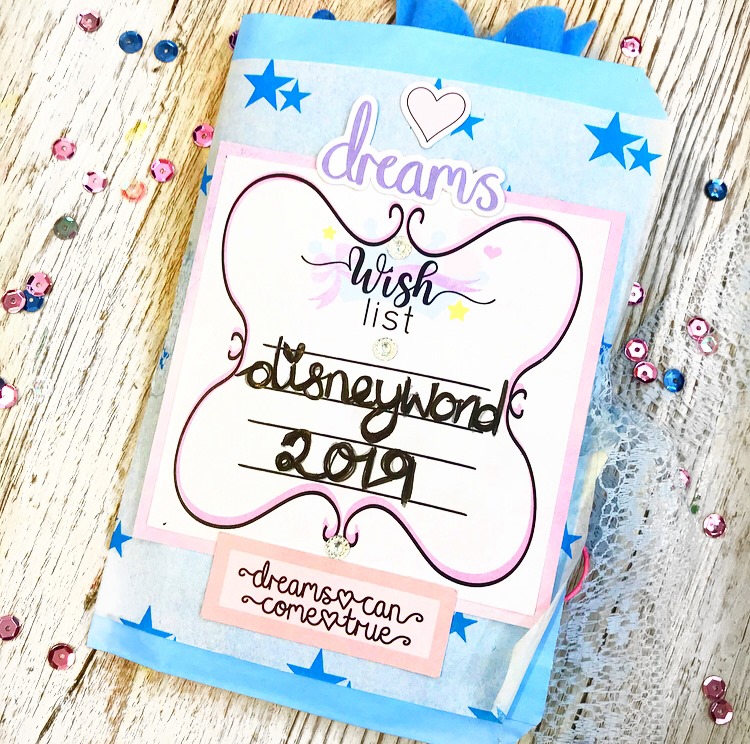 I also used the notepad for my journaling.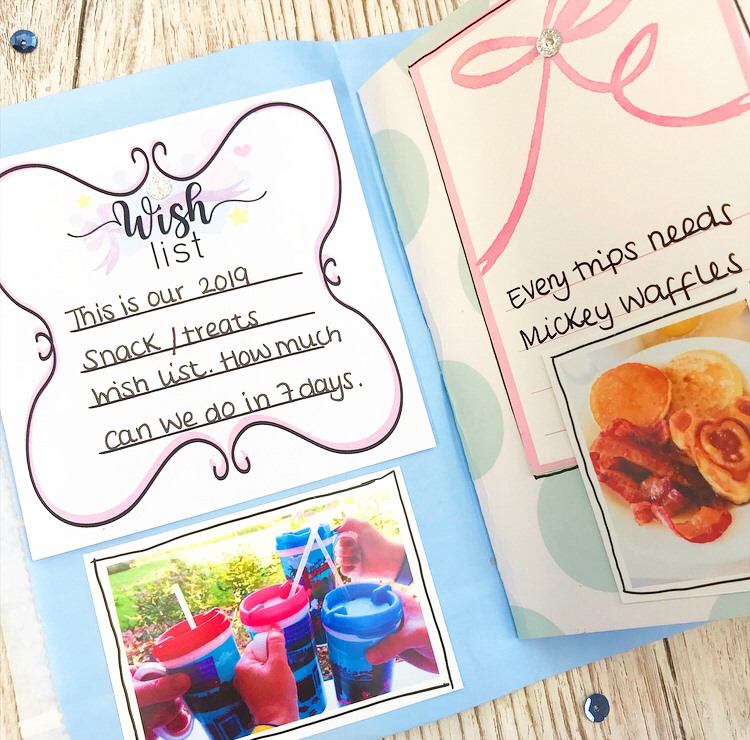 I even cut up the pages and used just the lines on some areas of the book.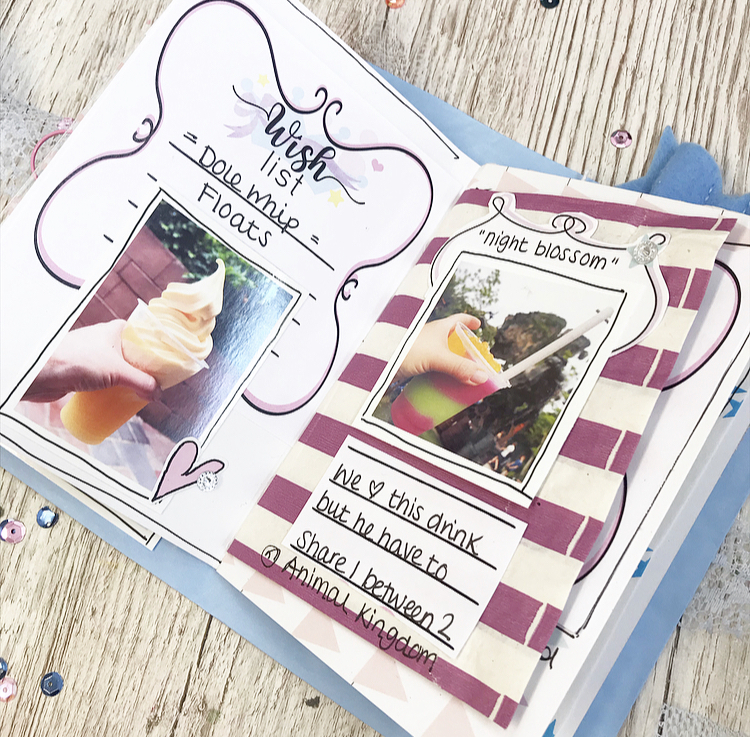 And here I used the clip from Daisy from 'My Green Cow'. This month we are collaborating with Daisy. Daisy made all of these cute pink, sparkly clips here for the kits. I love them so much!! You can check out Daisy's video here to see how she's used her's. How are you using your's?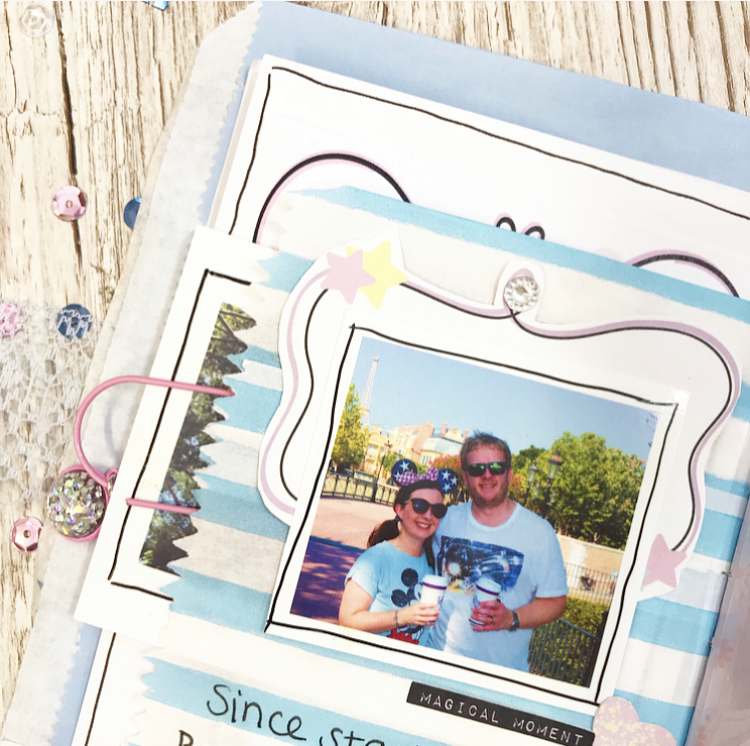 And I've even used the felt bow clip from the kit here.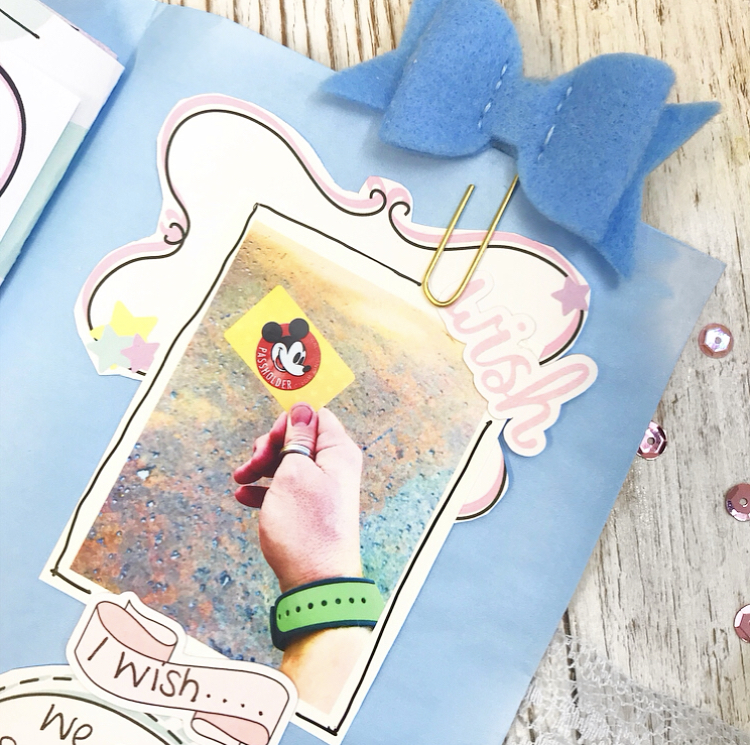 I really hope that you like this Mini Book idea. Obviously you can use it for any kind of wish list. It doesn't have to be Disney related.
Please join our chat group here (it's free!) and share how you are using your kit.
Thank you so much for joining us today and have a lovely weekend.
Lisa x