Our Princess – Scrapbooking with Becky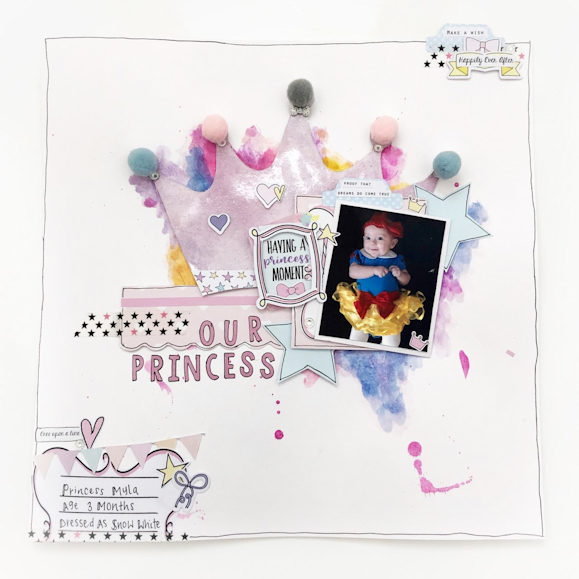 Hi, Becky here today.
I am loving the theme of this month's kit (Happily Every After – See here), the colours, the art work, the fairytale feel of it all, Lisa really has out done herself on this one.
As soon as I saw this kit I was reminded of a photo of my daughter dressed as a Disney princess and so I have done this 12×12 scrapbook page using that photo.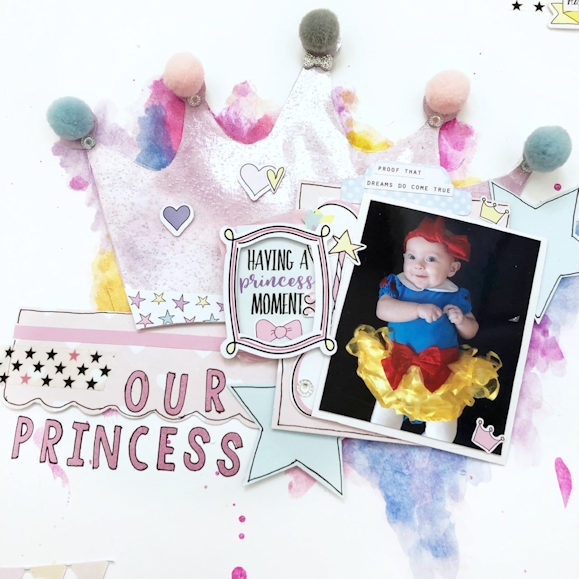 I'm not going to lie, drawing and cutting the crown for the background was a nightmare but I really like how it turned out. I used the purple paper that came in the kit for it and then put some clear glitter PVC over the top to add some sparkle (the PVC was from the fabric section at Dunelm), I took some pom poms from my stash and added them too.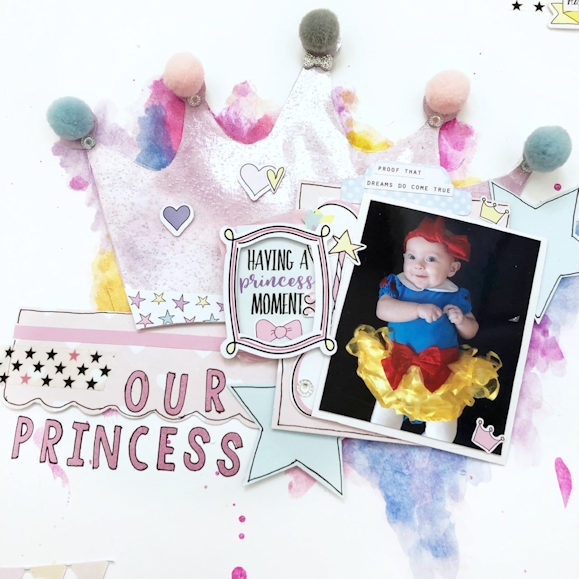 The 'having a princess moment' text on part of the postcard was very fitting to the photo so I popped one of the die cut frames on top of that next to my photo and also added a few elements around it all.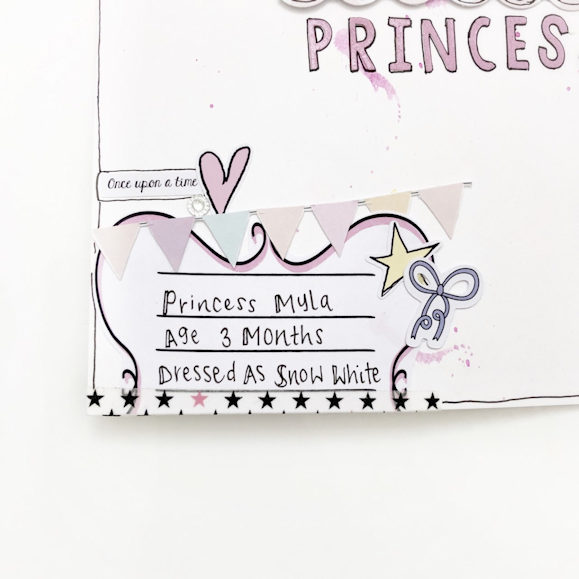 For my journaling I took a sheet from the notepad, cut the top part off and trimmed around the edge, flipped it upside down and added it to the corner of the page and just decorated the area with a piece of the bunting paper,a few stickers and a strip of  washi tape.
I'm enjoying this kit so much and I hope you are too.
Love,
Becky