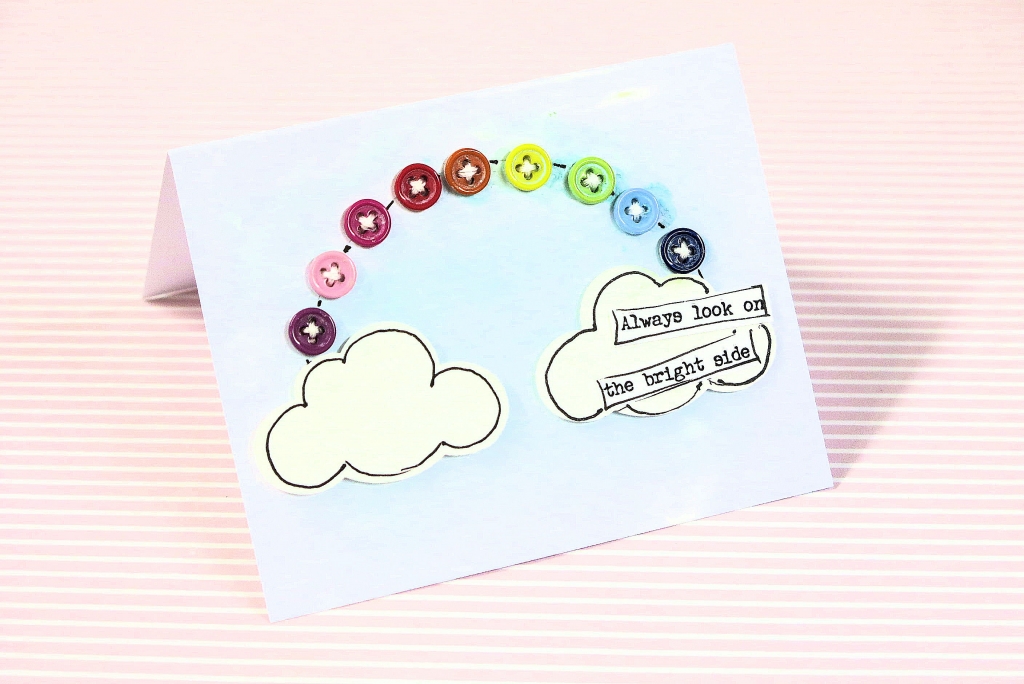 Hello!!
Today I am making this little card using pieces from the July 'Over the Rainbow Kit'. I really enjoy sending out handmade cards. I think they show how much you care.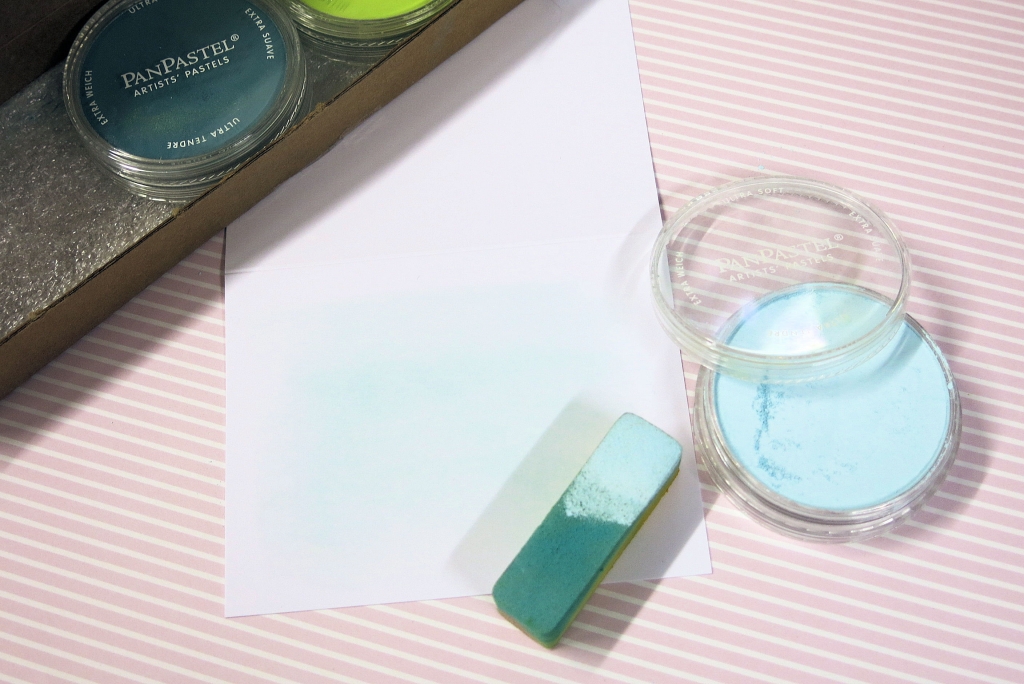 I started off with a small white card blank 4×3". I used a sponge and pastels to apply a pale blue background.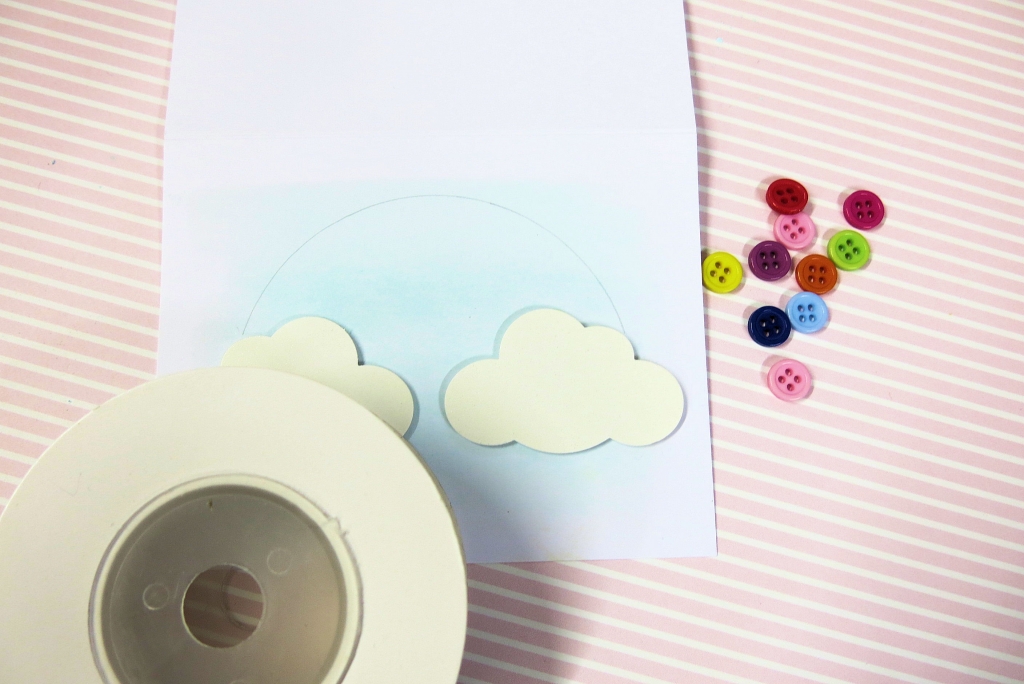 I used some 3d foam tape to attach my clouds. I wanted to make sure that my half circle to make my rainbow was even so found something circular to use as a template.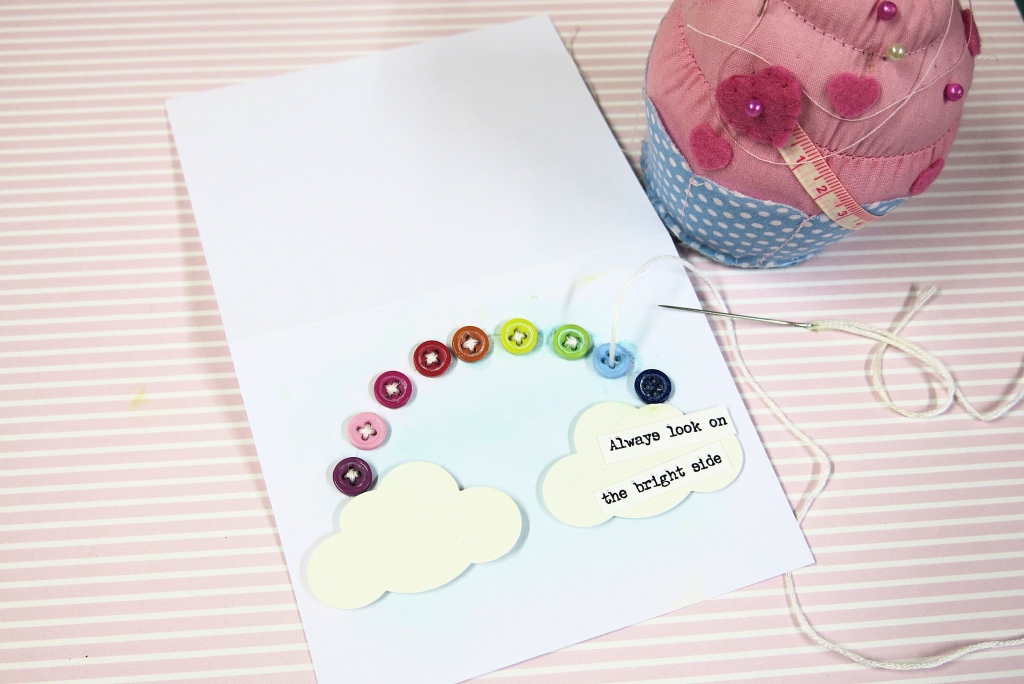 Using a little pva glue, I stuck my buttons in place and then stitched each one as it looks much nicer with the embroidery thread. I cut the journal strip down from the kit and stuck it to a cloud.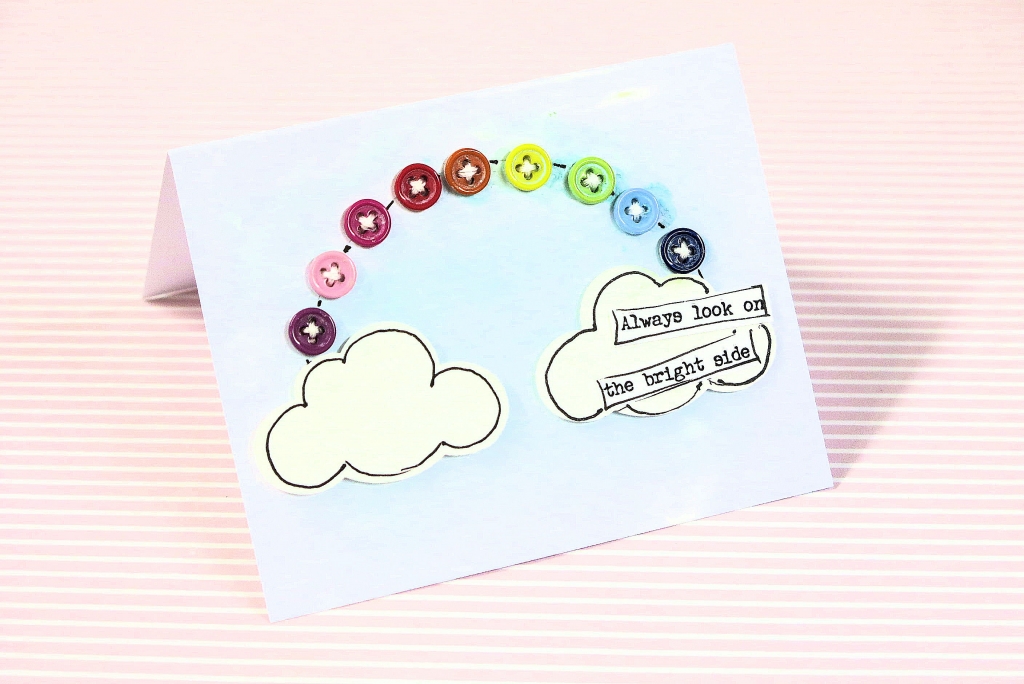 I finished the card off with a little doodling using a black ball point pen and the card is now finished.
Really easy and looks so cute. This would also look lovely framed if you were to remove the glass.
There really is something just so happy about rainbows!!