Ice Cream Cards by Vicki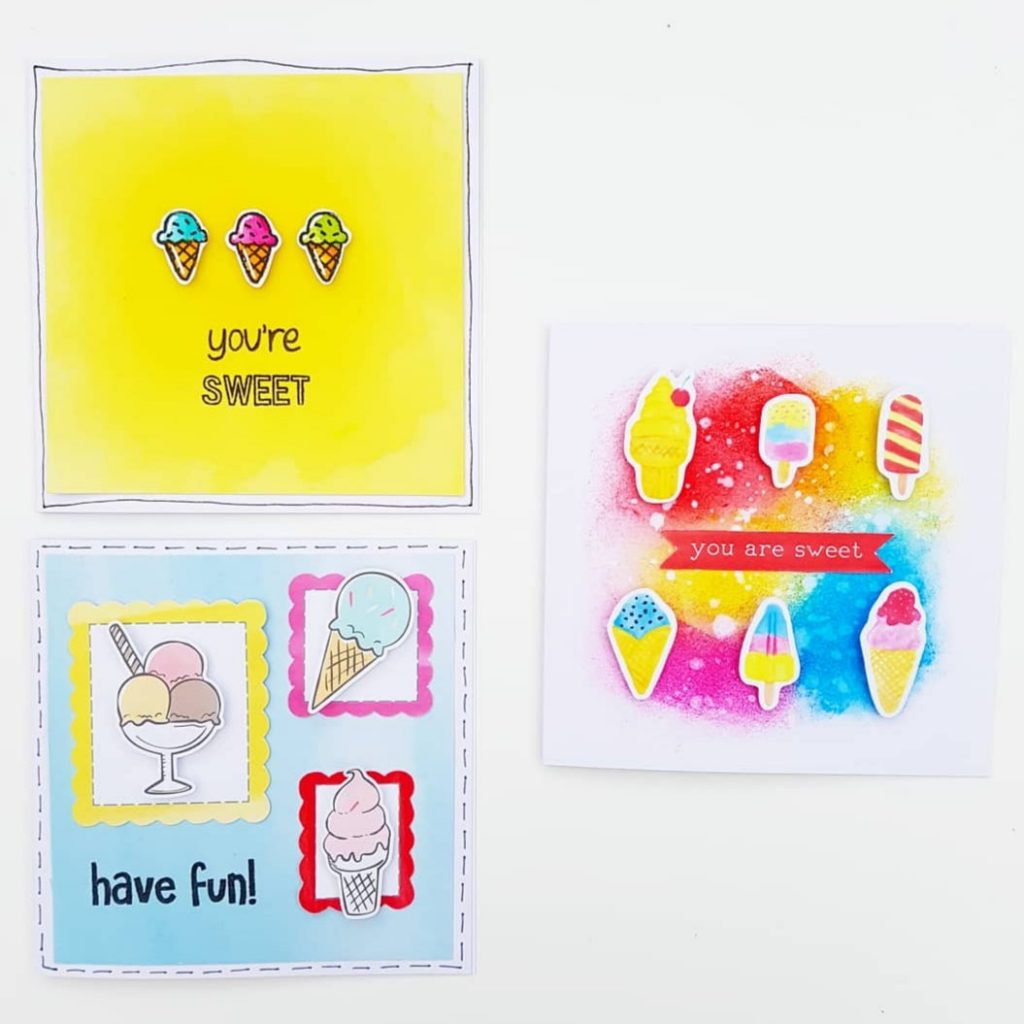 Hiya Vicki here, I've made a few cards for you with this month's Kit which you can see here.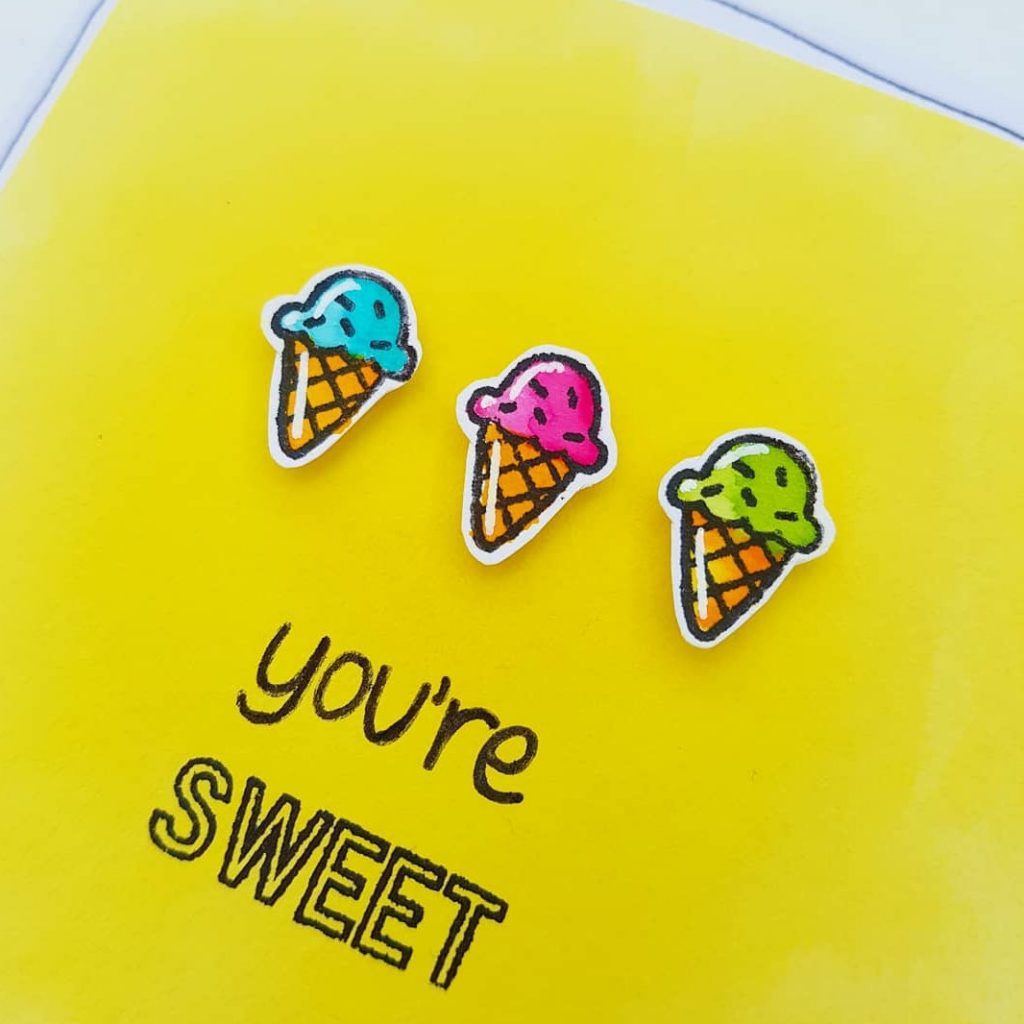 For the yellow card I used some distress ink mixed with water and sponged it onto some watercolour paper. I used the small ice cream stamp that we got in a previous box and used watercolours to fill them in. I decided just to stick the 3 on and used foam instead of tape. I finished it off with the 'you're sweet' sentiment and a fine black border.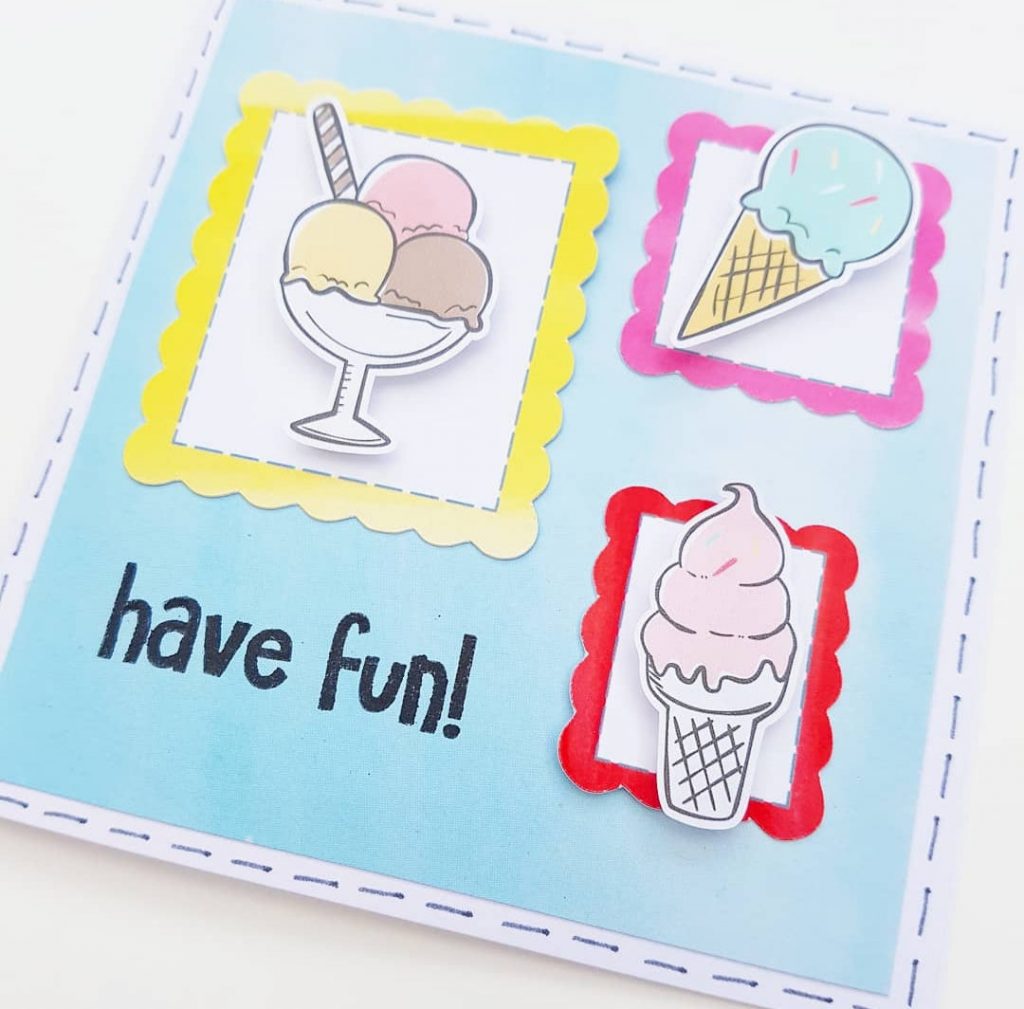 I love the scalloped boxes this month and picked 3 to use on my next card. I found the best size/shapes and glued them down. Using foam again I chose 3 of my fave ice cream sticker and stuck them on. I added a sentiment and border to this one too!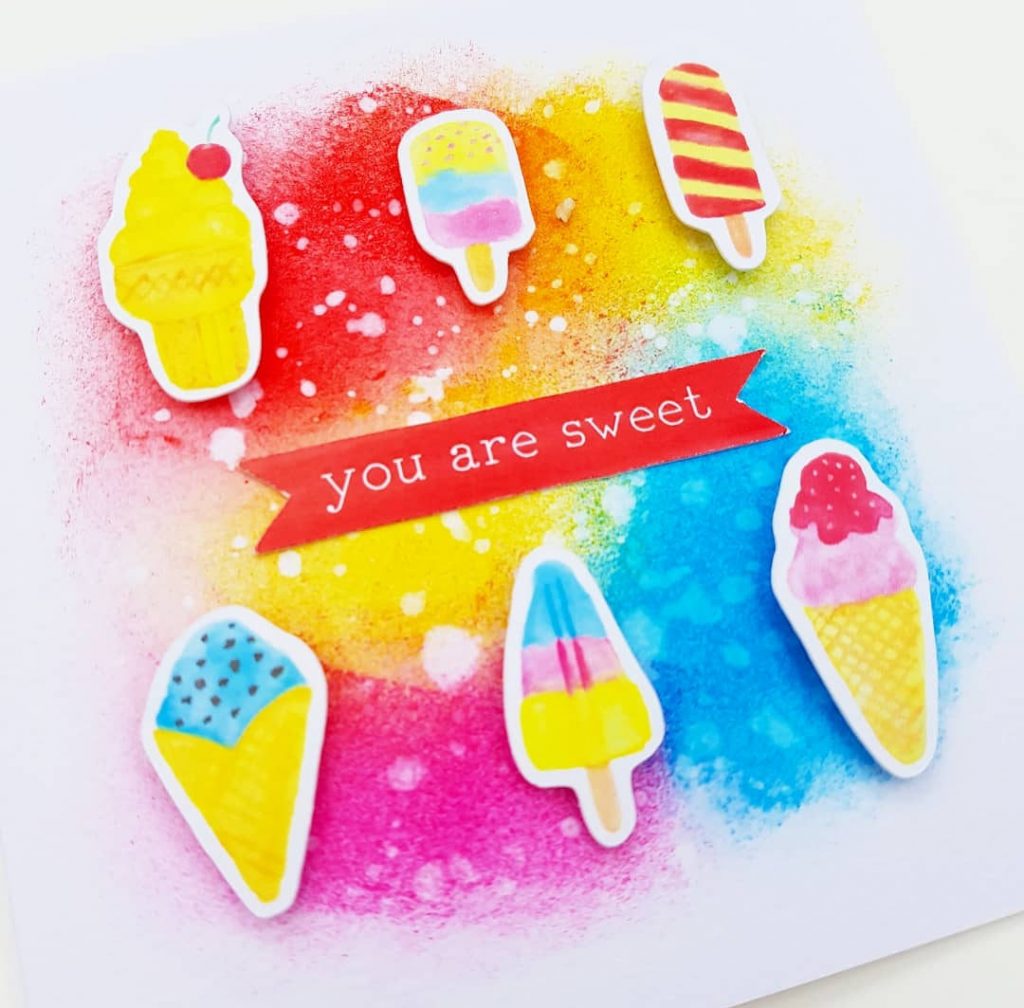 My last card I used more distress inks and a blending tool to add a few different colours to the card blank. I added some water drops once I was happy and dabbed it back off leaving the dotty pattern. I looked out some ice cream die cuts and the the 'you are sweet' banner to finish.
I hope you all enjoy your box this month too!
Vicki x