Candy filled Ice Cream – by Becky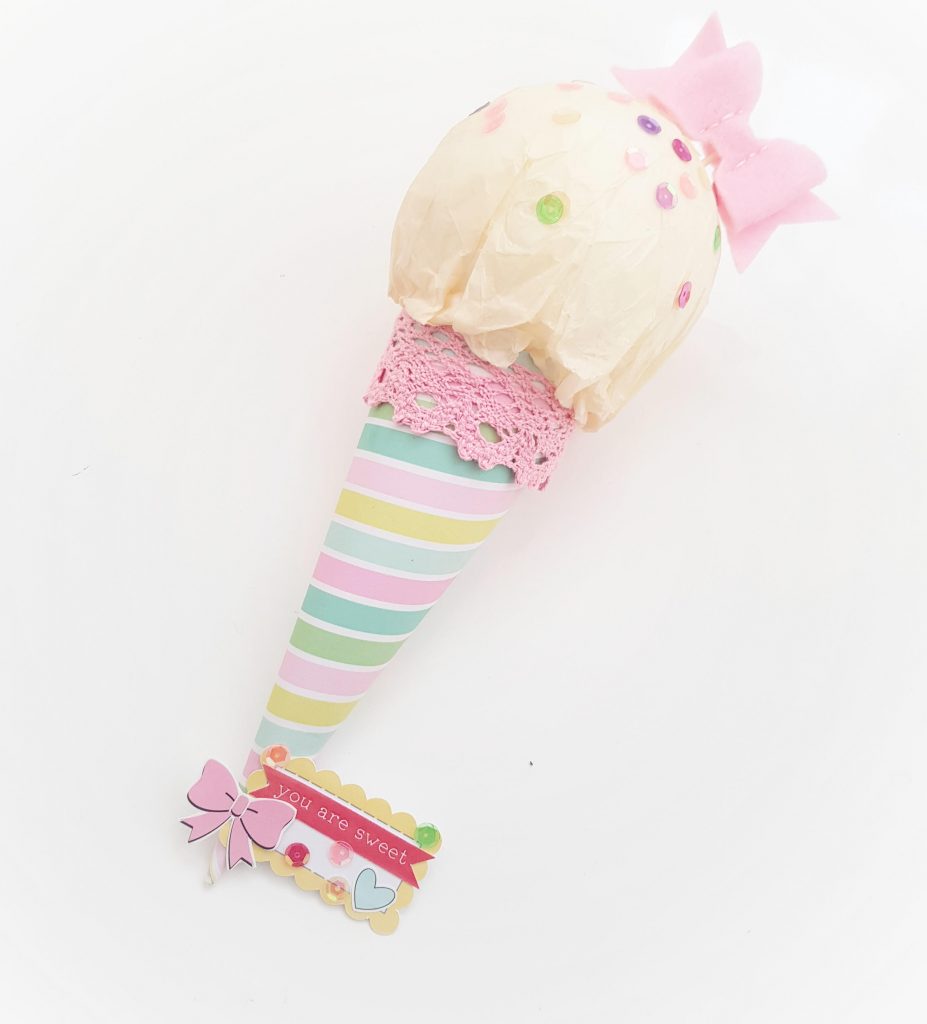 When I saw the August kit I had so many ideas what I wanted to do with it, one of the ideas was this big paper ice cream.
Firstly, I just took a piece of the patterned paper and rolled to create the cone, for the ice cream part I used a polystyrene ball (but anything circle and light weight would work) and covered it in some of the tissue paper that the kit comes wrapped in.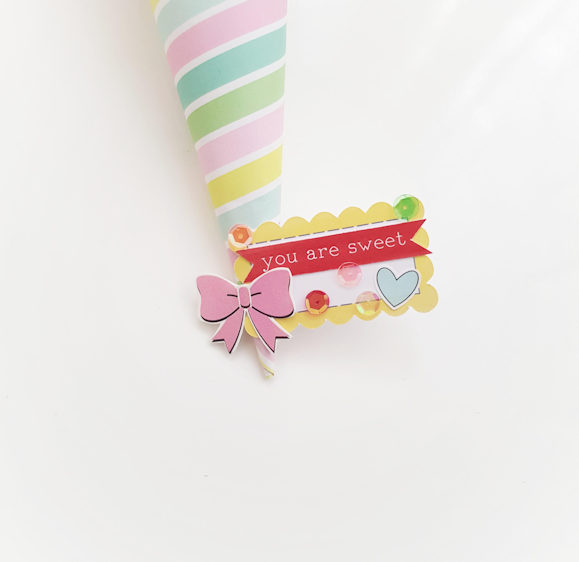 I love the fabric that came with it so I popped some around the top of the cone then added a couple of the die cuts and a bow from the postcard to the bottom and used some sequins to create my 'sprinkles' then finished by taking the bow from the pencil to create the 'flake'.
I filled it with sweets but you could fill it with anything or leave it empty, they would make great party favours if you made more.
Becky x