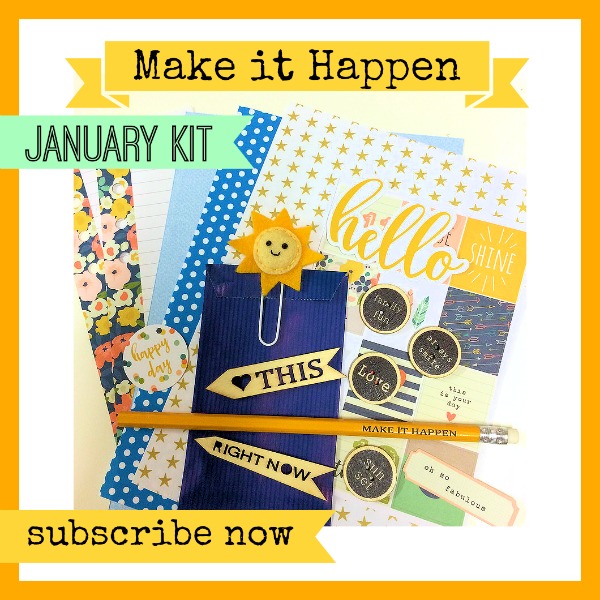 I would love to share a sunny sneak of January's new kit with you today.  Here is a glimpse of 'Make it Happen'.
This is a fun, sunny, happy kit. Everything you need to brighten up your day.
Here at Lollipop Box Club, January will be all about making goals, fresh starts and positive attitudes. I have so much in store for you. We will be getting organised, we will be journaling and so much more. This is such a happy kit that you will not want to miss.
To receive this kit at a discounted price and to receive the subscriber extras, you can now sign up here.
I will share more of this kit with you on the 1st January, which is when the one off kits go on sale. All January kits will be shipped together after the middle of the month.
It's going to be such an inspirational month around here…..I can not wait!!
Your December Kits should start arriving today. I hope you will love them xx