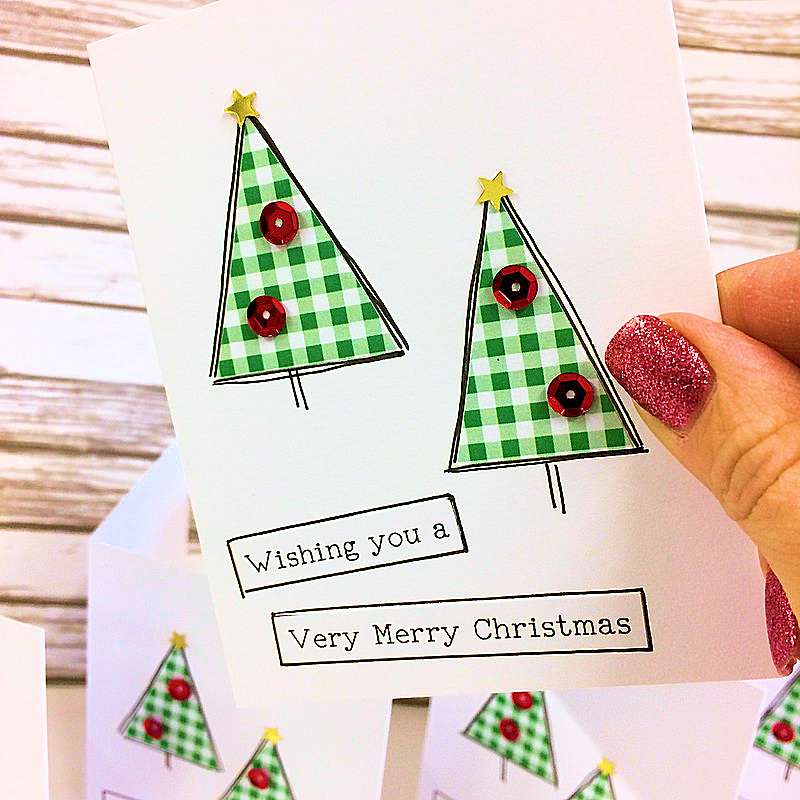 I told myself that I wasn't making cards this year, however I had an idea for an easy card design using the December Kit so I've decided to make a few to include with gifts to friends and family. It didn't feel quite right not making any cards at all this year.
So here's how quick and easy they are to make….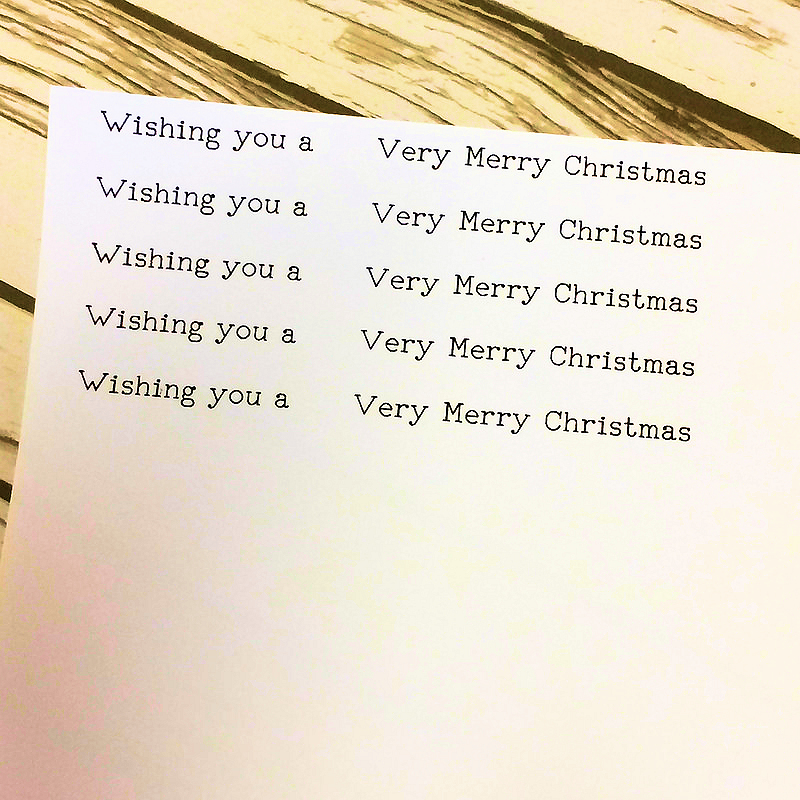 I printed off a little greeting on my pc like this and I cut them in to strips.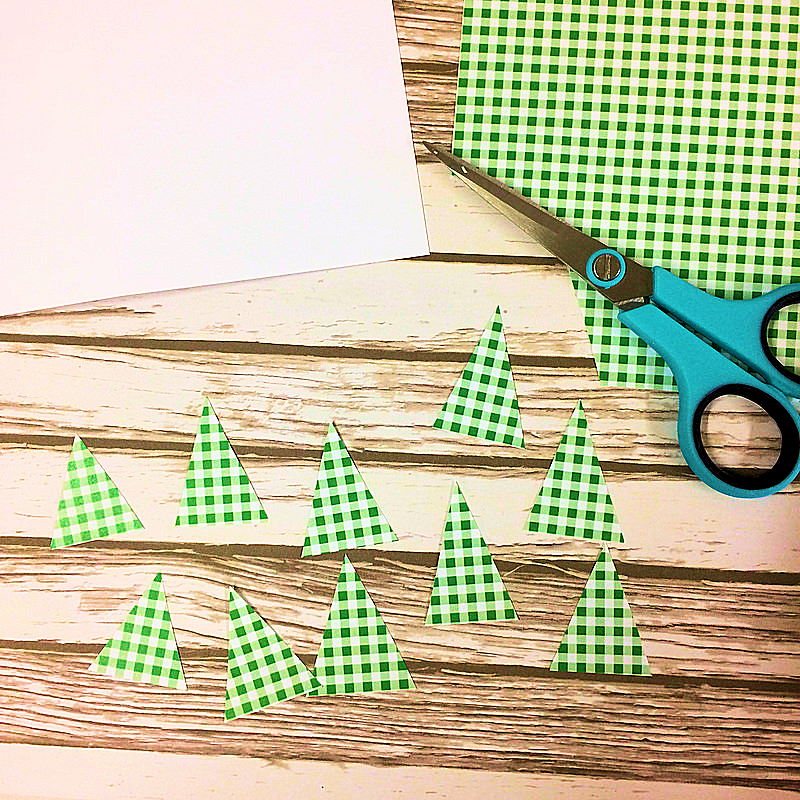 I cut some triangles from the green paper in the kit. I went with 2 triangles per card.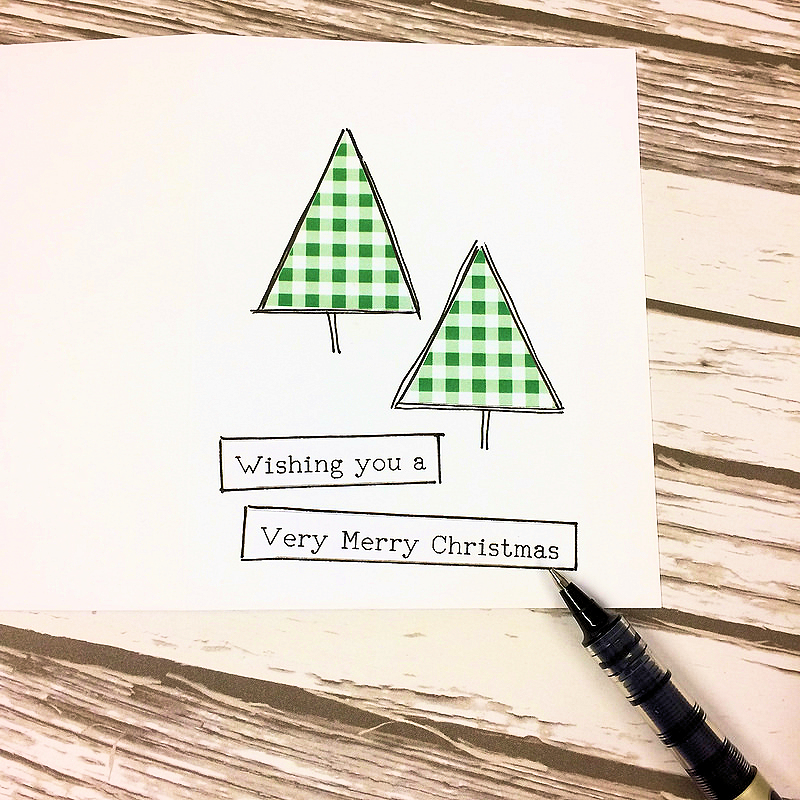 I used small card blanks. These measure 4×3 inches. I stuck the triangles on with pva glue and these became trees. I also stuck the greeting in place at an angle and roughly went around everything with my black journal pen.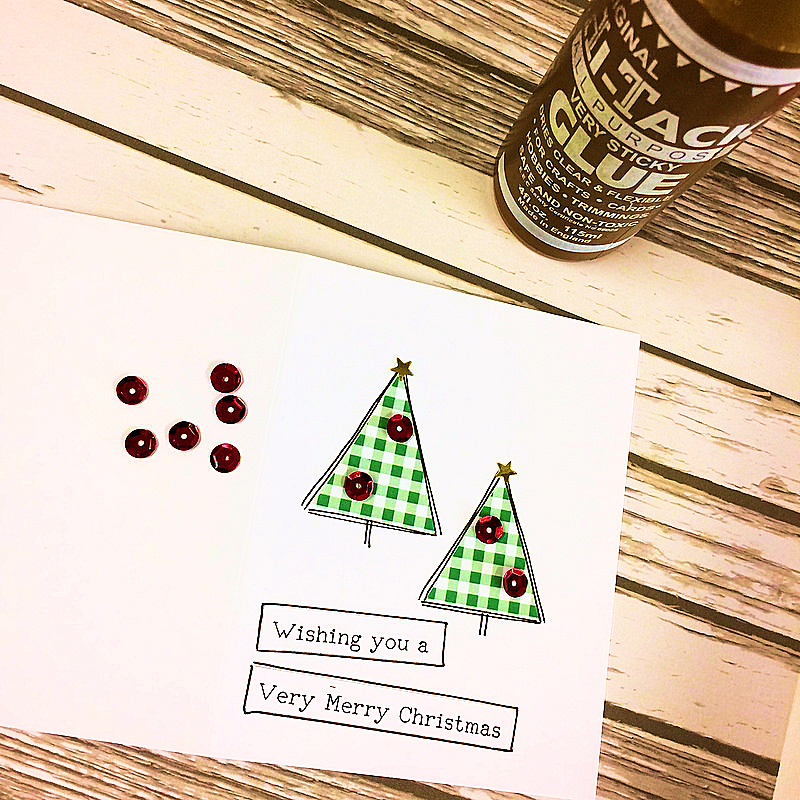 I took some sequins and stars from the kit and stuck them in place with the same pva glue.

And that's it!! It really doesn't get much easier than that, does it?!
I think they look really effective. I'm rather chuffed with them : )
Wishing you a Very Merry Christmas. I hope you are enjoying the festivities so far.
Lots of love Lisa xx