Journaling the Everyday Stuff – with video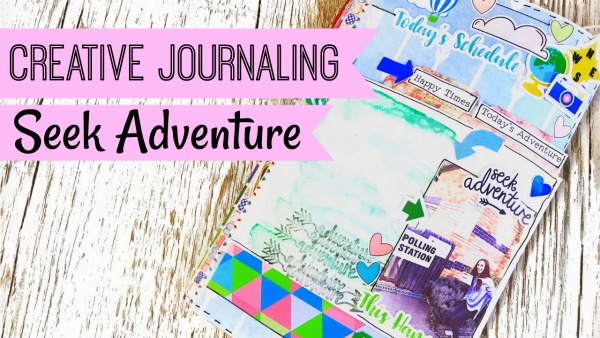 Hi. I have a new journaling challenge for you.
Today is all about seeing out the adventure in the every day stuff. Things that you may not think are a big deal.
I was going to journal about my husband and myself sneaking our early mornings for our coffee dates, but then scrolling down through my photos I found this one of our daughter as we took her to vote for the first time this year.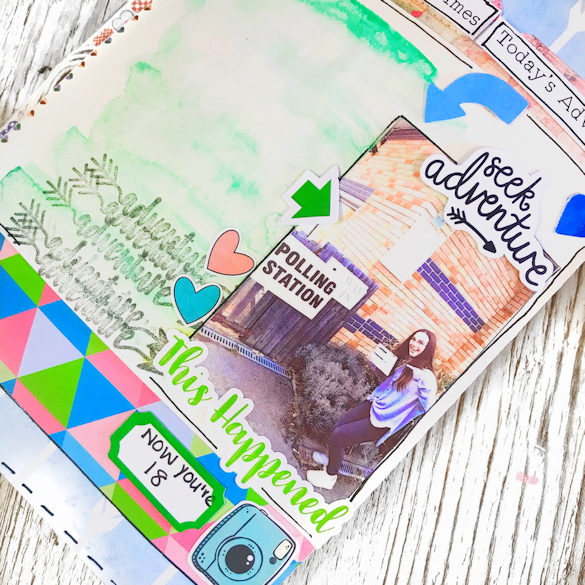 We have always spoken politics with the kids, it's a common dinner conversation with us as a family and Hollie is now ready to start her Sociology & Politics degree in September, so for her this was a big deal going to vote.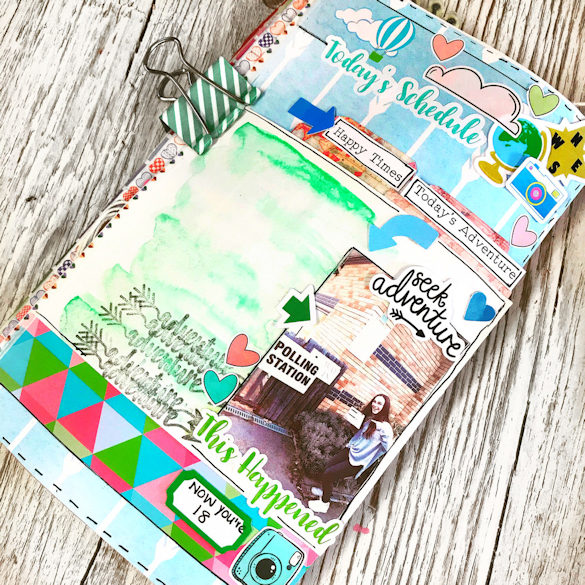 I've used pieces from the July kit here and added a strip or watercolour paper across the middle to add some colour.
I used the kit stamp over and over in the one small area and layered up the die cuts an stickers.
You can see the process video of me creating this page here.
I'm so pleased that this little adventure has now been documented.
We'd love you to document your own everyday adventures. Come and join us in the chat group here.
Lisa x