Scrapbooking Today's Adventures with Vicki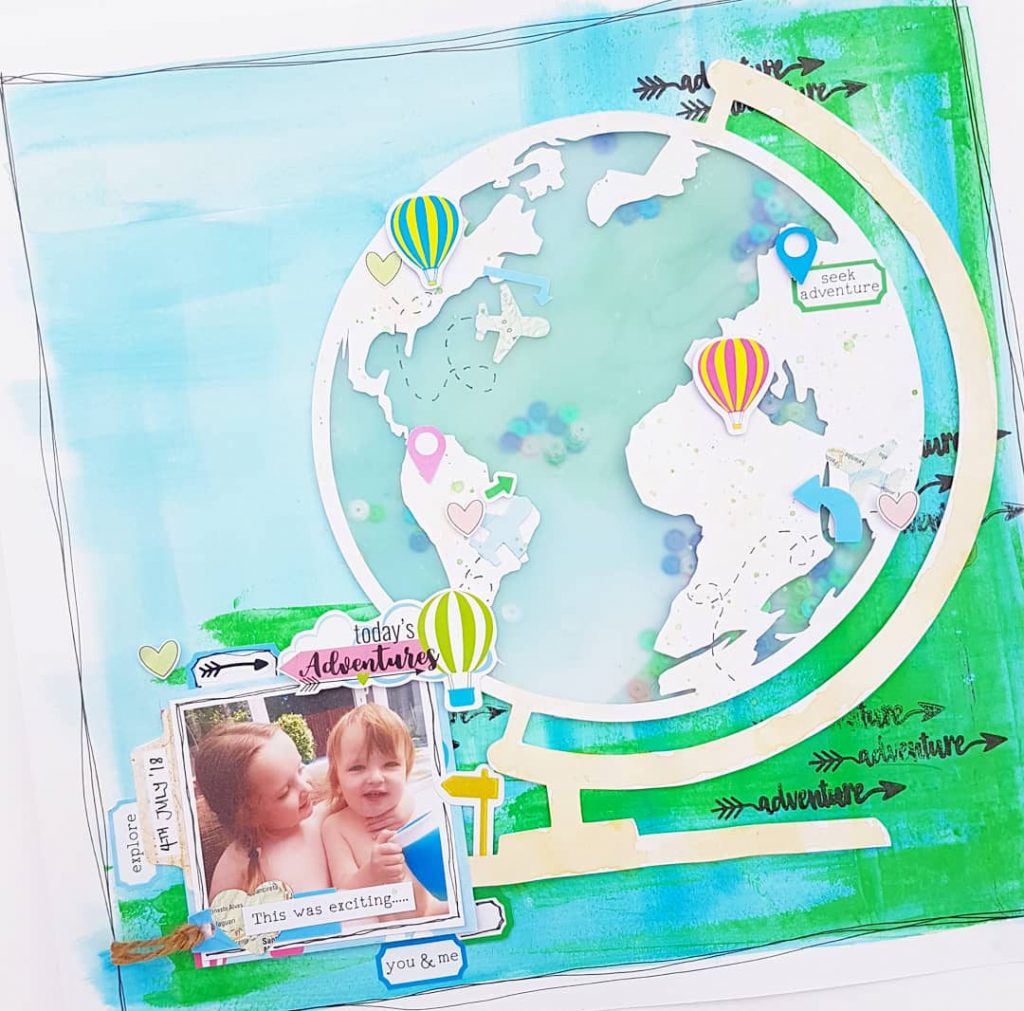 Hey Everyone, It's Vicki!
I've just made a quick 12×12 layout this week.
I started by adding some blue and green paint to some white card stock. I wanted to use patterned paper but didnt have anything I liked in 12×12.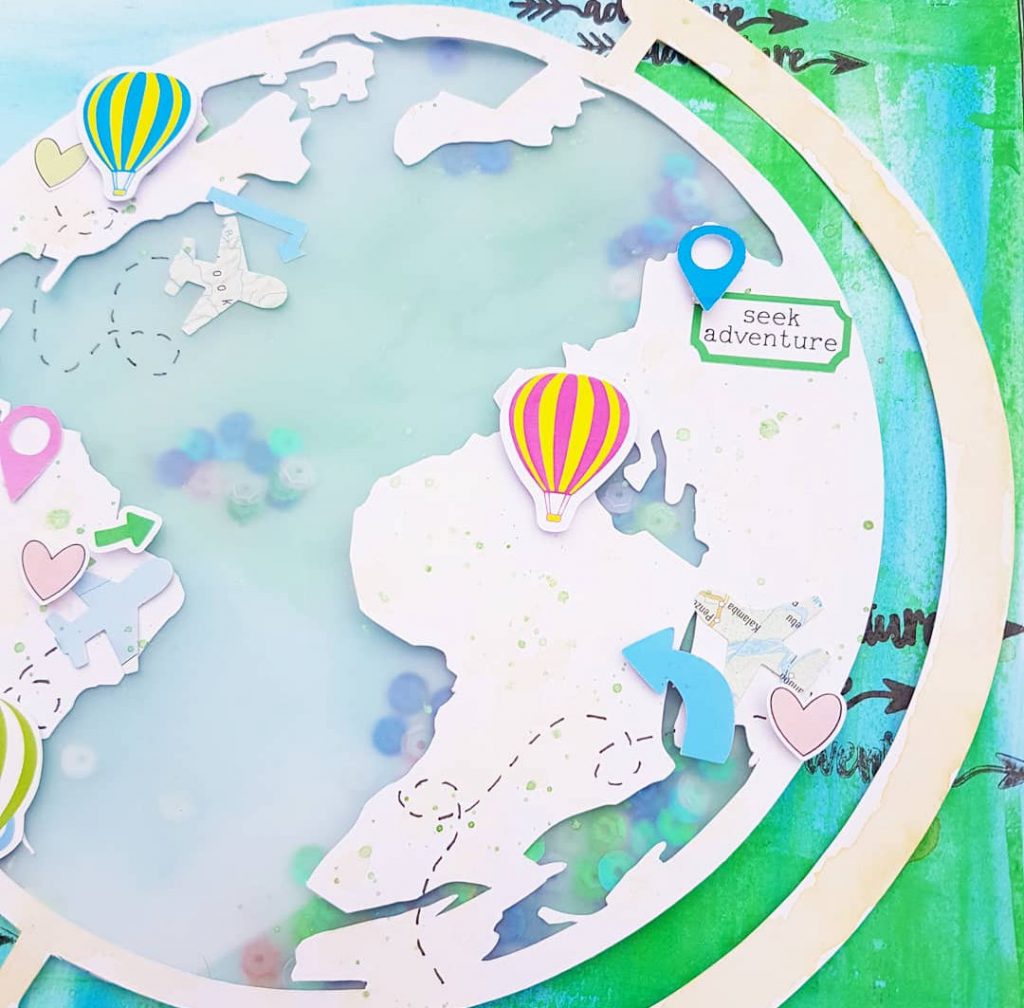 I used one of the free cut files from Paper Issues and cut quite a big globe out. I really roughly dabbed some watercolour on that too. I glued some vellum onto the back, added in the sequins and then used foam to stick it onto the greeny watercolour paper from the kit. Before sticking it down I used the arrow 'Adventure' stamp randomly about the page.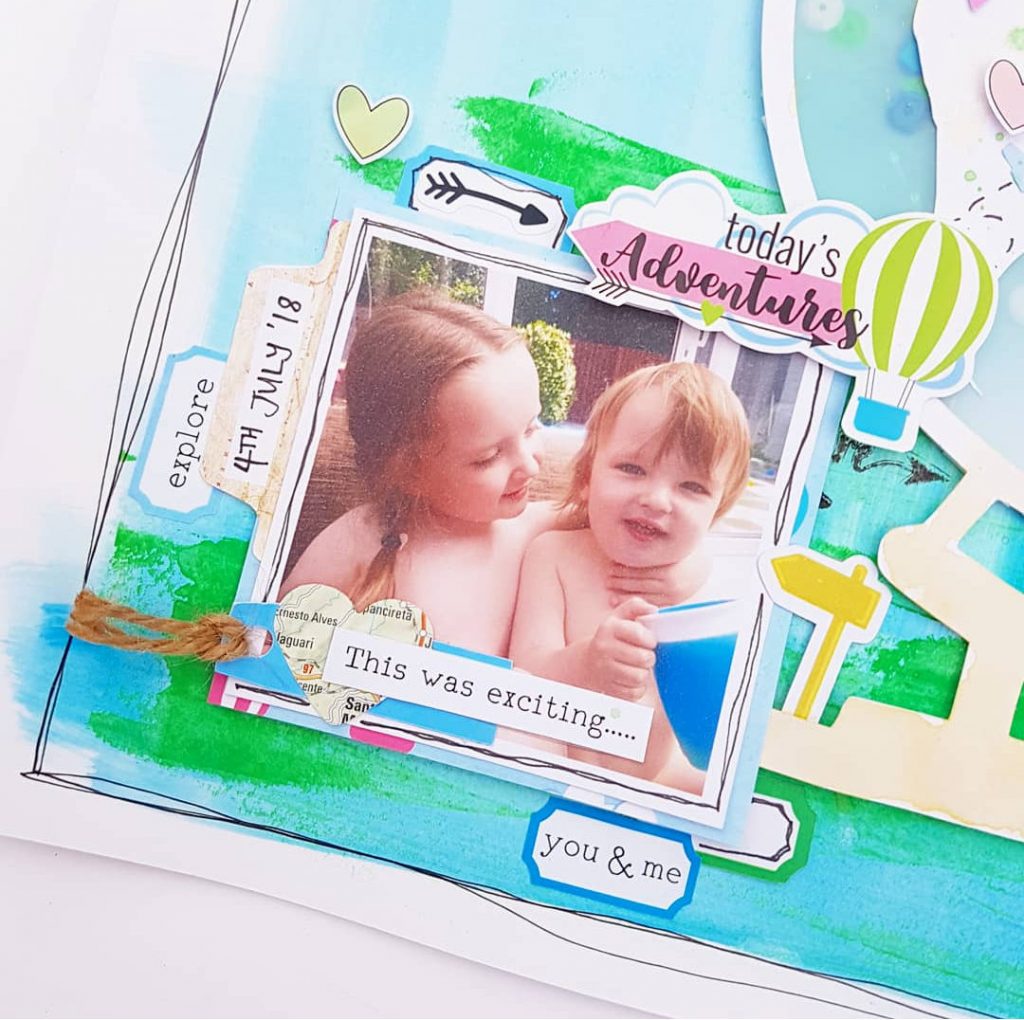 I loved the little sticker sampler sheet so used that to embellish around the photo and I cut the top from one of the note sheets to use as a title. I placed some of the die cuts and punched out planes around the globe and finished off adding little details with a fine marker.
This was a super quick layout but quite happy with it!
Vicki x