Journaling Without Photos – by Chloé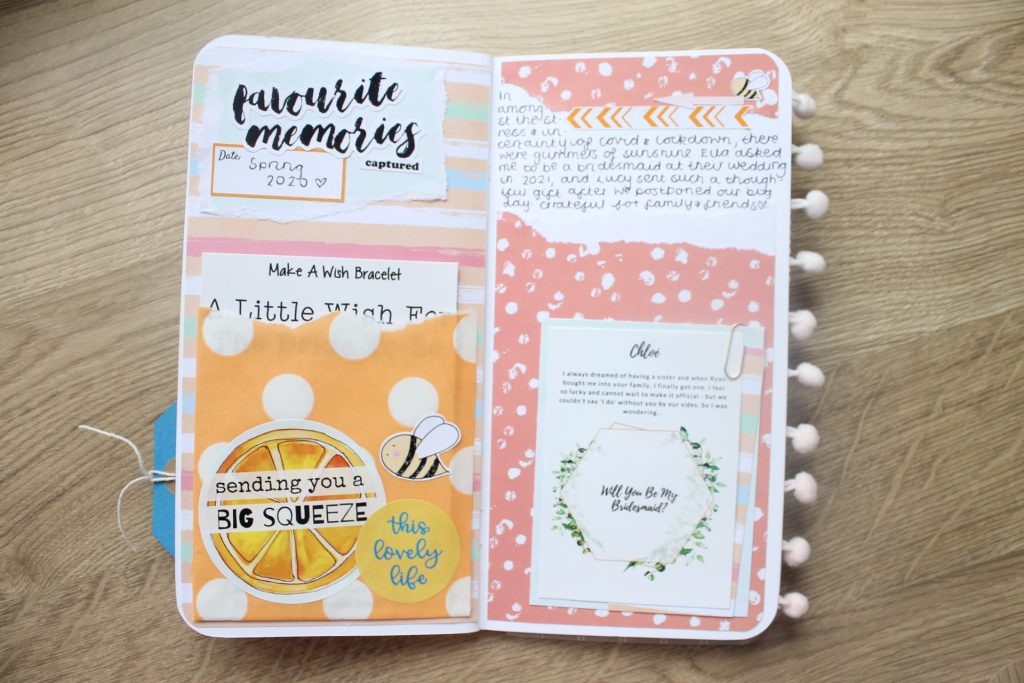 Hi everyone, Chloé back today with July's Orange Blossom kit.
This was such a fun one to work with… even though the weather's a little dreary, you can't help but smile when you have such cheery colours and patterns on your desk! Today I wanted to share another spread from my 2020 journal, I thought it could be an interesting one as it's using some memorabilia rather than photos. I think people (including myself) sometimes forget that you can create a project with items other than photos! For this page in particular, I wanted to document the packaging from a gift my Maid of Honour gave me, and the card my now sister-in-law used to ask me to be her bridesmaid.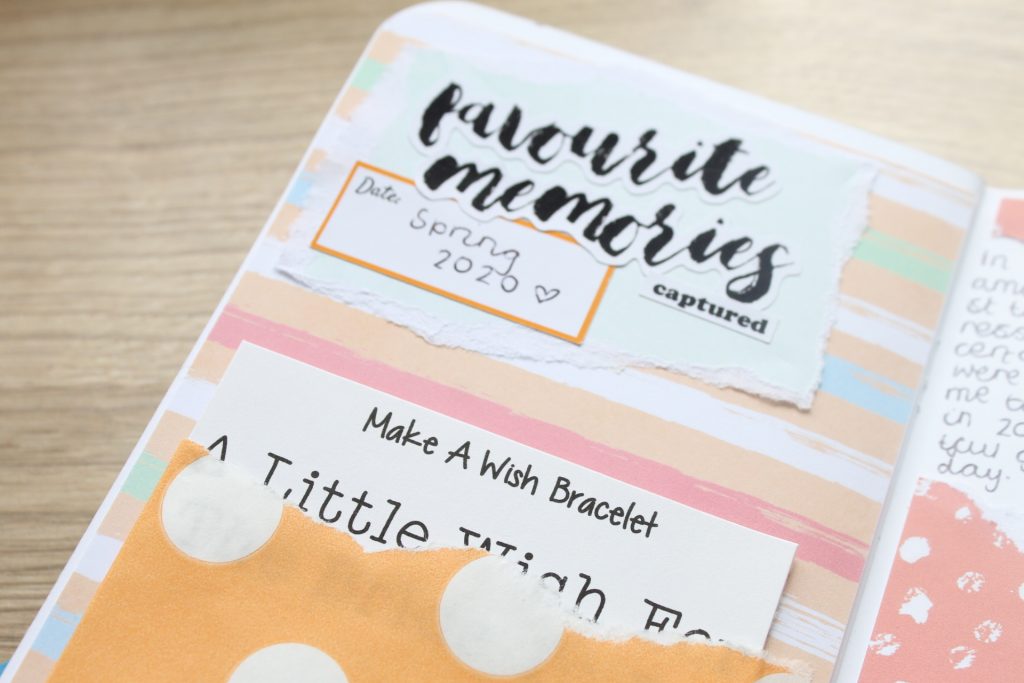 As I wasn't using photographs on this spread, I wanted to add texture and interest in other ways. As such, I used lots of torn edges and some of the packaging from the kit itself; this made a great pocket! I love doing this in my journals to hold more bits and pieces/extra photos. The different materials and finishes really compliment each other I think, and you could also use mixed media techniques to add even more interest. I loved the script word stickers and couldn't resist using a few of them, along with one of Mrs Brimbles' stickers, to create a title spot.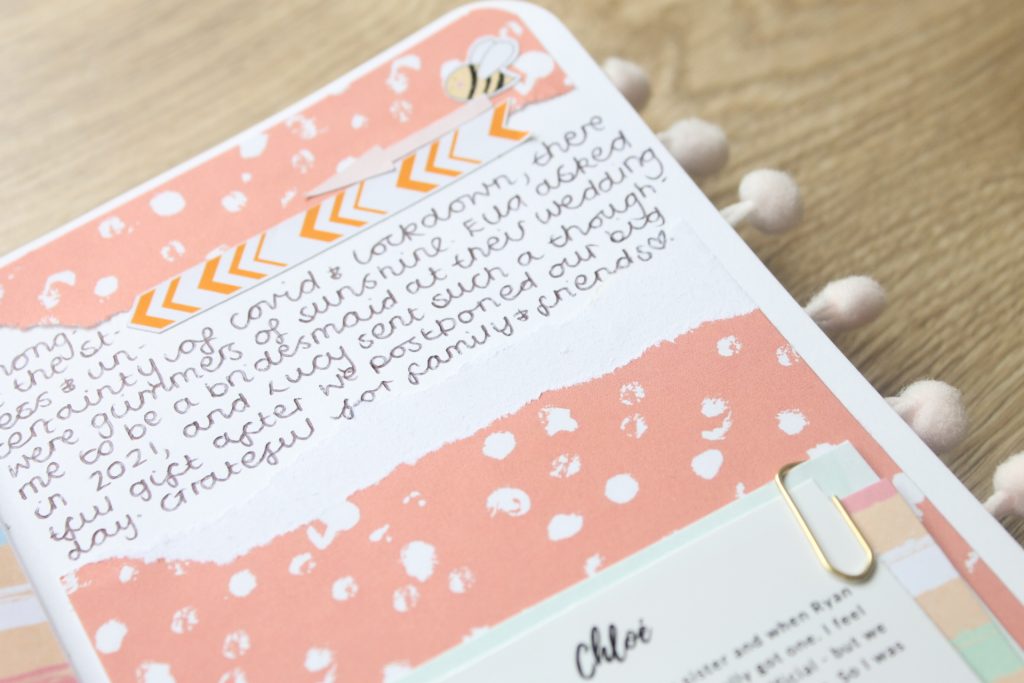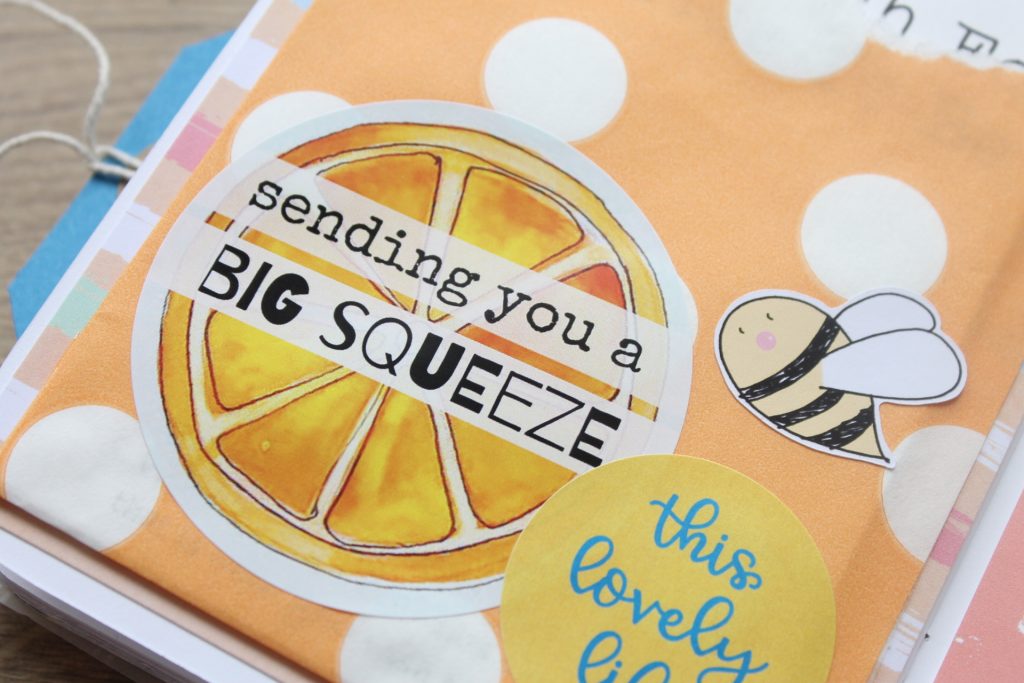 I used more torn edges on the right-hand side, leaving a little strip of the page clear for some journaling. I didn't have much to say so I was able to let the right side be a little calmer, which allows a place for your eye to rest… especially important seeing as I'd decorated my makeshift pocket with lots of stickers! I couldn't resist the "Sending you a big squeeze" sentiment, as both of the stories I documented were essentially a big metaphorical hug from friends and family during a very difficult time.
So there you have it, another page in my journal completed. As always, if you have any questions feel free to contact me over on YouTube or Instagram. Have a lovely day!
Chloé ox