JUNE DIY – Get Creative with Brusho – By Geraldine with video
Using the DIY Kit included in the June Kit which you can buy here.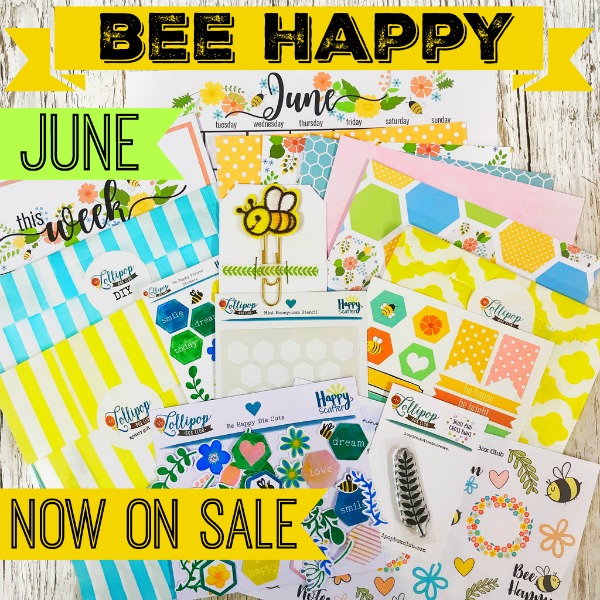 So for this tutorial I had it all planned out, when creativity struck me halfway through and plans changed! 
Brusho. What is it? Basically it is a highly pigmented powder. When activated with water it bursts into colour. In my video tutorial I give you ideas on how you can use Brusho and of the various effects you can get. 
Using the stencil you can create beautiful backgrounds for both journals and scrapbook layouts. Notice the mix of colours. That is just from one powder when lightly dusted and gently misted with water:
You can also use wax crayons as resist or die cuts as masks:
Once you have your background you can build upon that. With this months kit I created a simple background and added leaves using the stamp and blue archival ink:
This is where creativity struck. I was going to sketch some flowers. But seeing the die cuts gave me an idea. I would create a bouquet with those! Et voila!
Seeing how it turned out I was thrilled! I actually regretted not doing this in my journal…until inspiration struck again. I used one of the exclusive papers to frame my work!!
To see the full tutorial and how I created these, watch my video here: