Feeling Adventurous??? Ready for July Sneaks??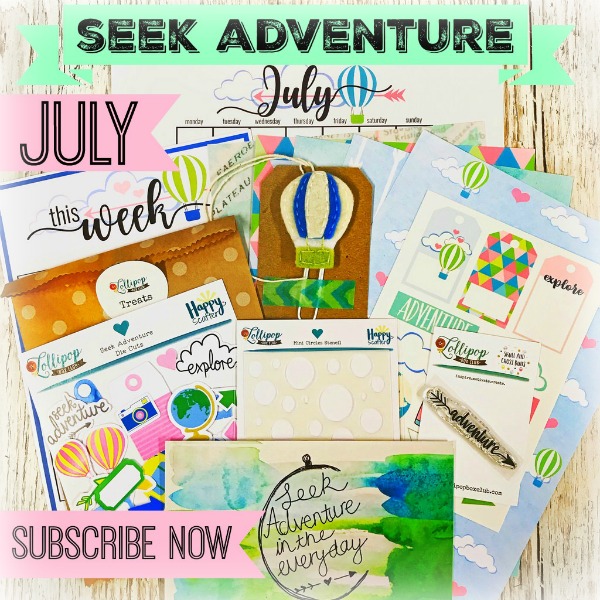 Hello and here is your first sneak of the new July kit 'Seek Adventure'.
We are looking forward to lots of exciting adventures with you next month.
We will be focusing on seeking adventure in the everyday. This is such a perfect kit to keep you organised in the Summer and to document all those fun memories.
You won't want to miss out on this one. You can subscribe here now to receive this kit at a discounted price. Subscribers will also receive codes to download the printables for free.
One off kits will go on sale on 1st July 7.30am
All kits will get shipped at the middle of the month.
Free UK delivery.
Kits include lots of exclusives such as stickers, papers, lists, a stamp, stencil, DIY kit and lots and lots of surprises.
Are you ready for the adventure???