Life in Bubbles – by Becky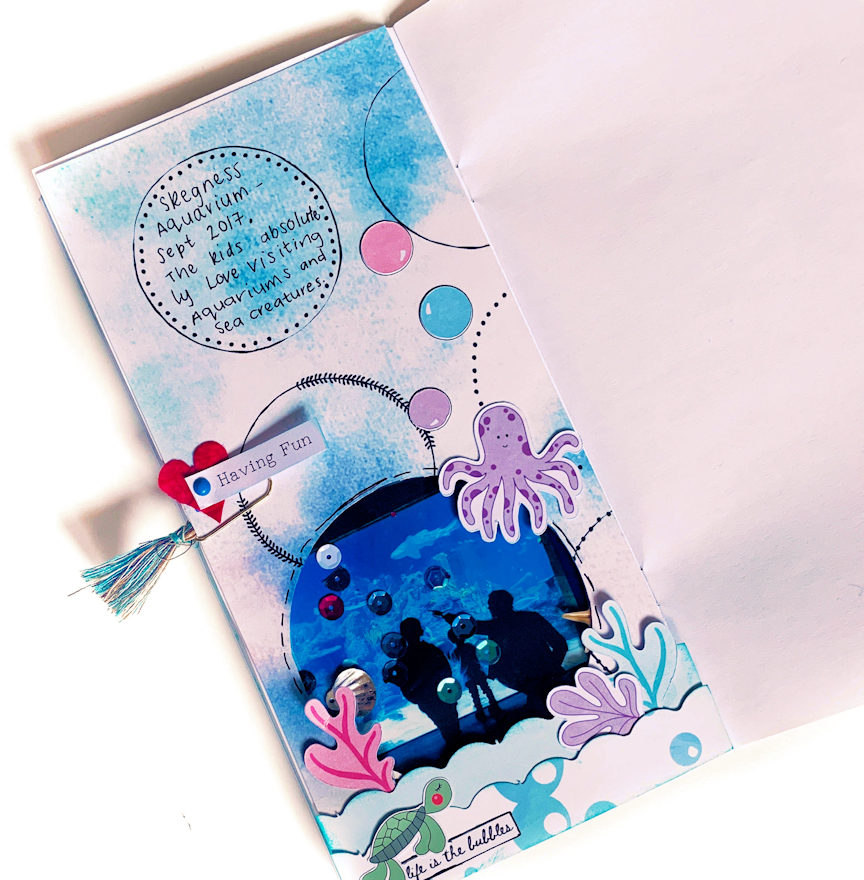 Hi everyone.
I was so excited when I received my 'Under The Sea' box here, The theme and all the aspects of the box is gorgeous and definitely to my style.
My kids absolutely love going to the aquarium and we have visited quite a few and have so many photos that I have yet to scrap so I thought this was a perfect time to make a start.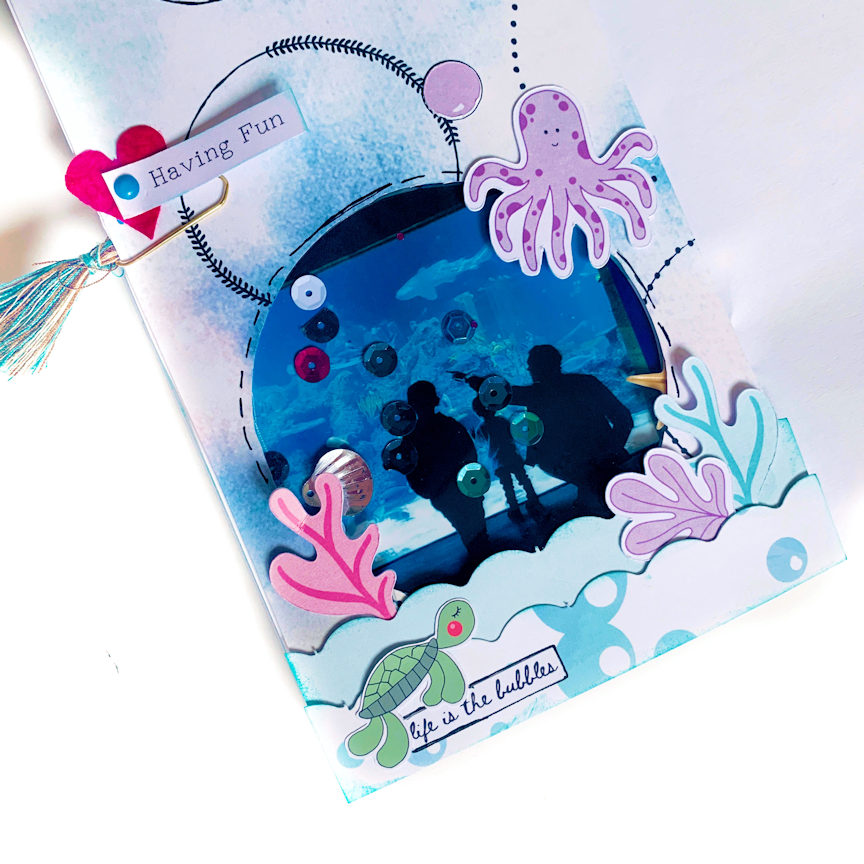 Whenever Lisa adds sequins to the kits I instantly want to make a shaker of some sort so I added the shaker element to the photo, to do this I took a cellophane bag, stuck my photo inside and added some sequins, glued it to my page and then added a piece of the patterned paper after I cut the circle aperture where I wanted the photo to show.
I used another piece of the patterned papers and used a scalloped punch to create wave-like strips and added them to the bottom of the page to add interest. I also used a few of the die cuts and stickers. 
The DIY kit this month is so sweet so of course I had to add part of that to this page too. 
Have fun creating,
Becky.