You Got This – by Vicki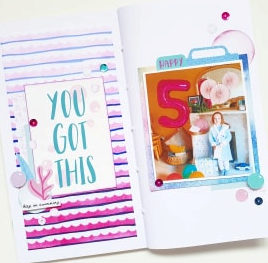 Hi, I'm sharing another page in my travelers notebook today!
This page is my little girl turning 5.  I loved that the pinks and blues in the photo matched the kit pretty well.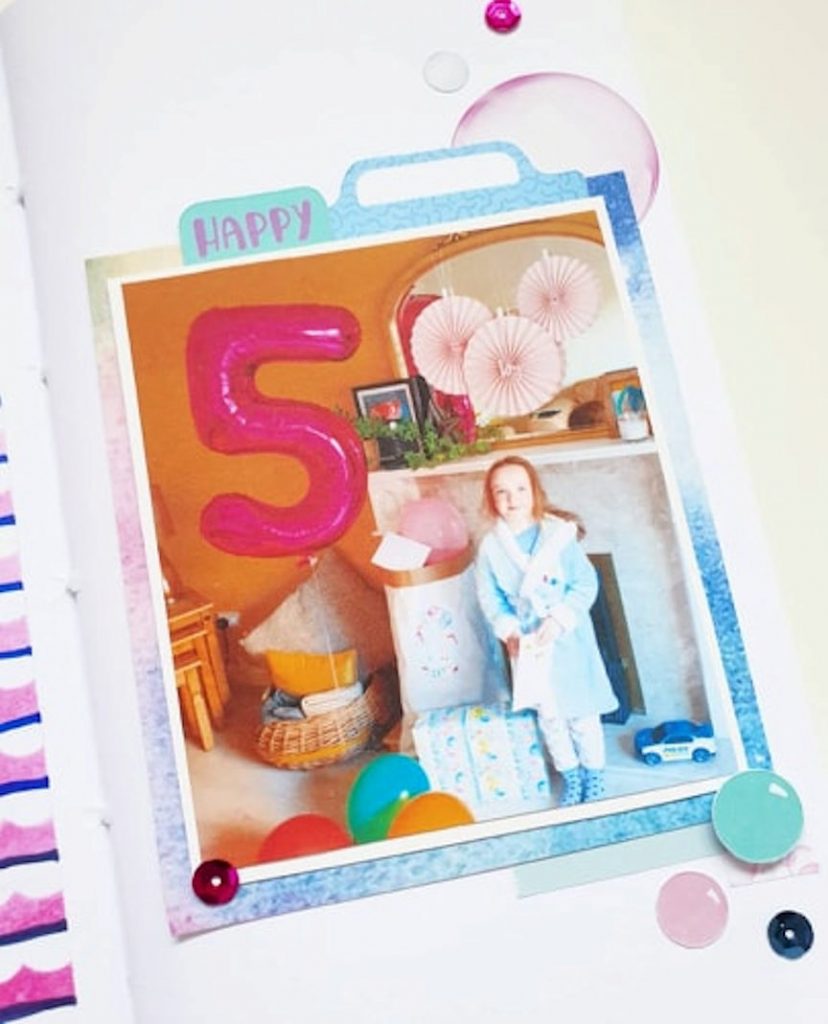 I've used some distress inks with the wave stencil to create a background on the left page.  I wanted the colour to gradually get lighter the further up it went.  I started placing bits on to decide where I wanted them and felt the background needed breaking up a bit so used 3 different shades of blue pens to underline the pink.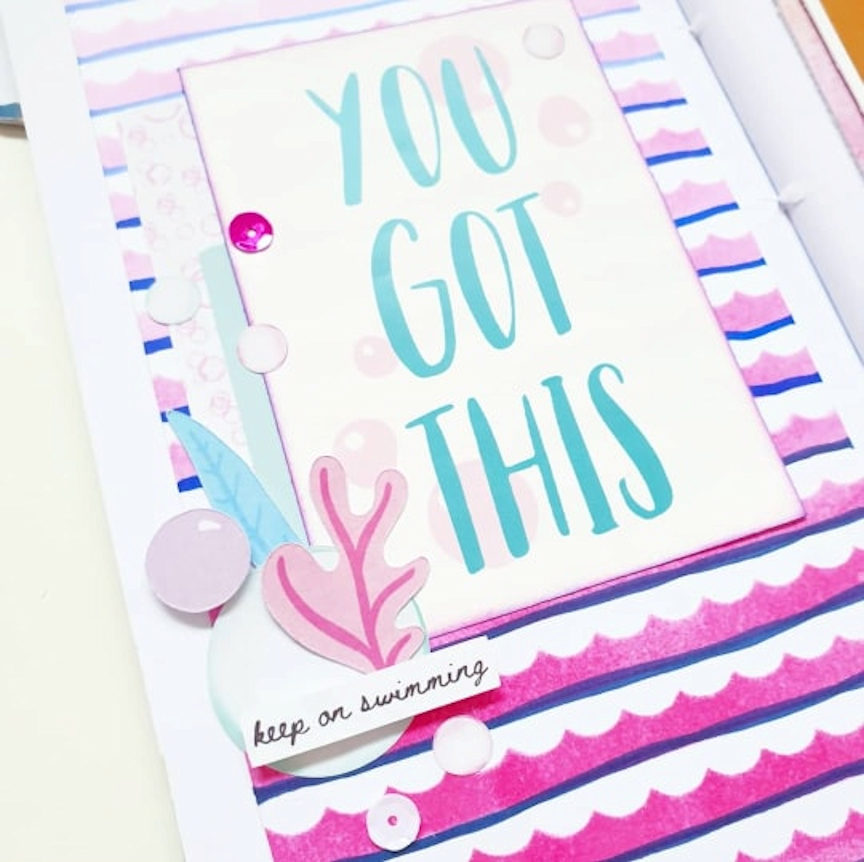 The 'You Got This'I cut from the zine and used a few of the die cuts and stickers down one side of the box.  I kept the other page simple too and just layered the photo on a couple of papers and again just used some stickers and die cuts to decorate it a bit.
I've still to add my journaling but it will just be a few lines underneath the photo and I'm planning to use a pink pen to match the waves on the other page!
Thanks Have a great day.
Vicki x
;;