DIY Kit Challenge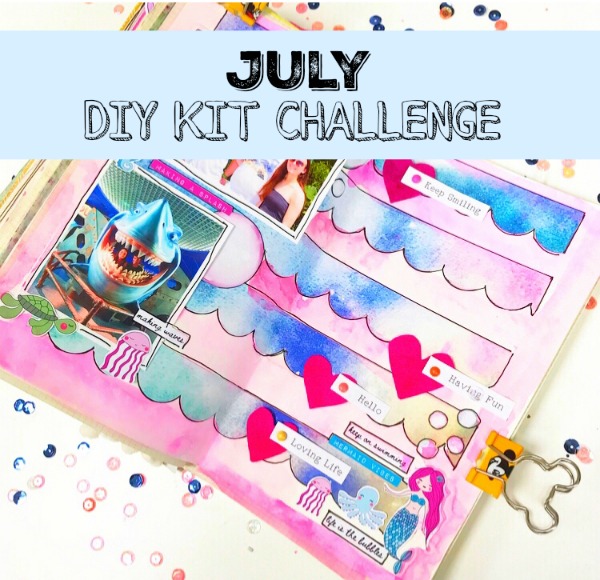 I have a new challenge for you today. This time it's a kit challenge.
I'd love to see how you use the DIY kit from the July kit here.
You can actually see how this page came together in this video here.
It's a 'studio vlog' but I also made this page.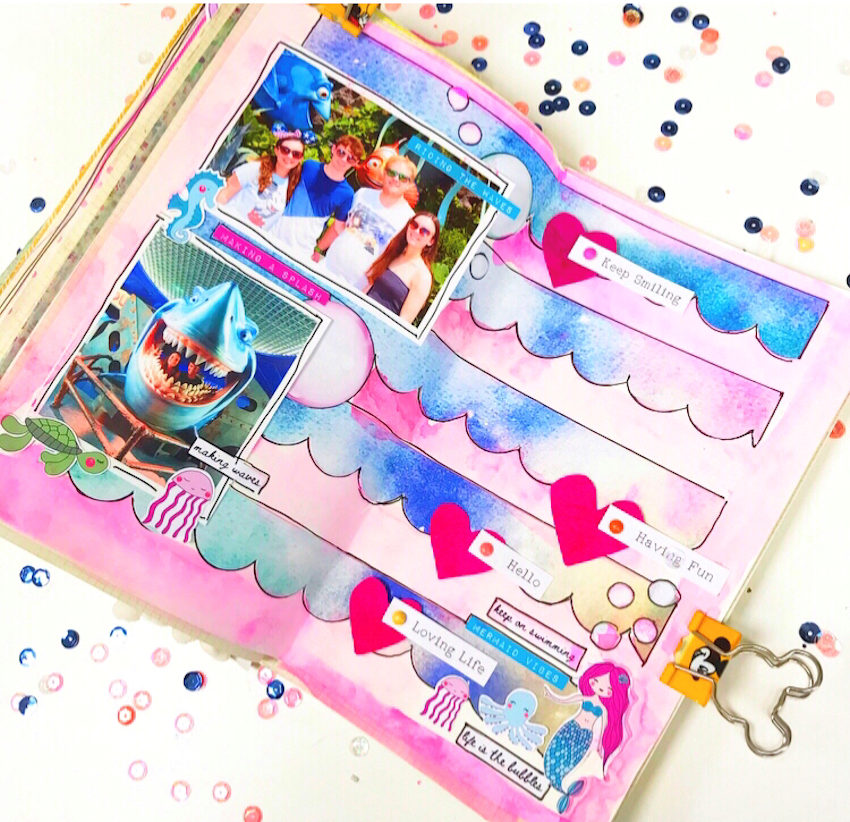 I show in the video how to cut the hearts out so you have perfect hearts and then I poke through the heart and the word strips to create small holes. Then the mini brads can go through to attach the 2 pieces together.
 They make fab embellishments!!
I also used a scallop punch on one of the papers from the kit to give a wave effect. I then used pink watercolours to colour the page. I love the contrasts.
I can't wait to see how you use your DIY kit this month.
Please do add your projects to the challenge album here. 
You don't have to create the same embellishments, you can create whatever you like.
You have until 12th August to play along. Have fun!!
Lisa x