Under the Sea Mini Book – by Vicki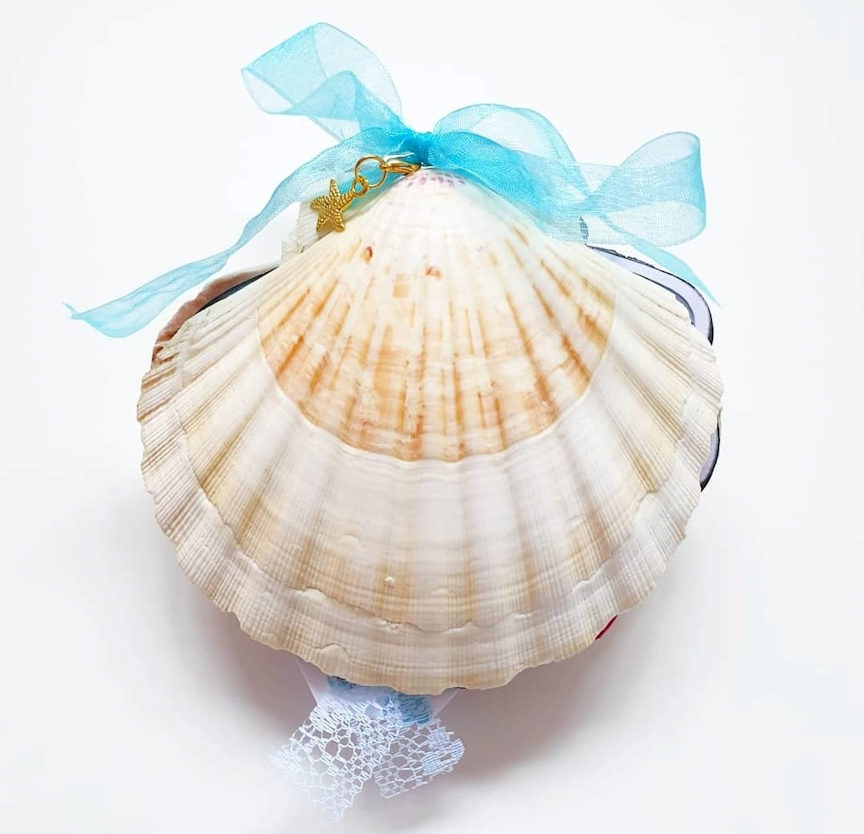 .
I'm so excited to share this mini book with you.
I've had these shells lying about for so long just waiting on the perfect kit to use them with!  The kids always have them out to play with so wanted to fill it with photos of them from the summer.  The photos I wouldn't normally use as they're just them playing in garden with some new water toys but I thought they were nice for using with the kit.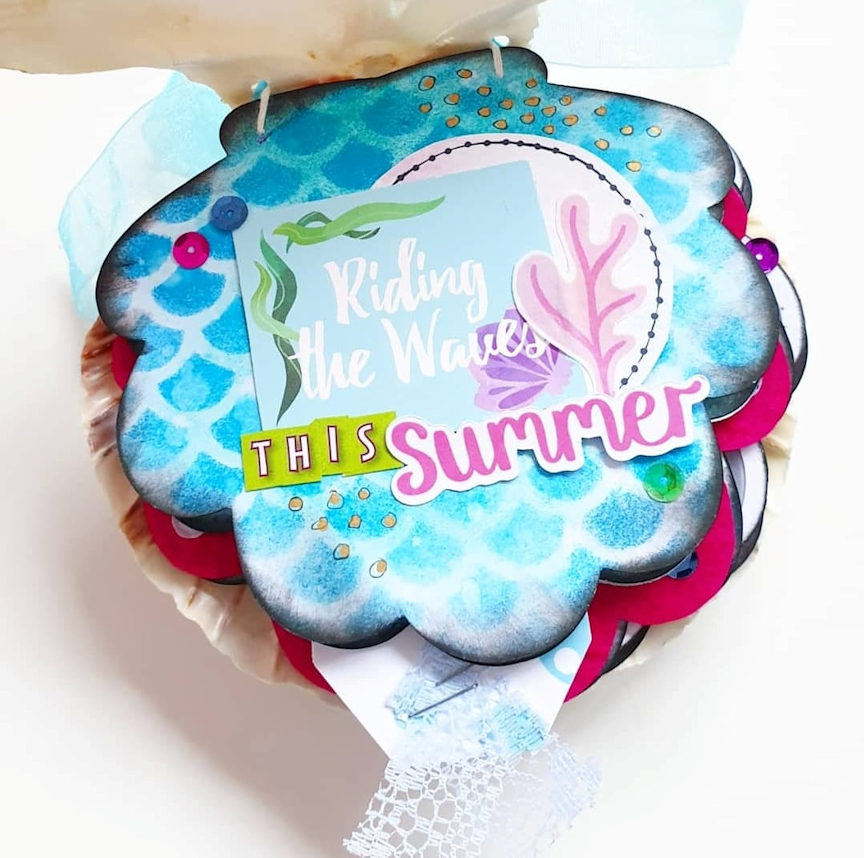 .
I've cut out some shell shapes roughly the same size as the cover for the pages and used some distress inks and stencil to create a coloured background on some of them. A couple of the pages I've stuck the side edges together and made tags to slide into them with extra photos and journaing.
.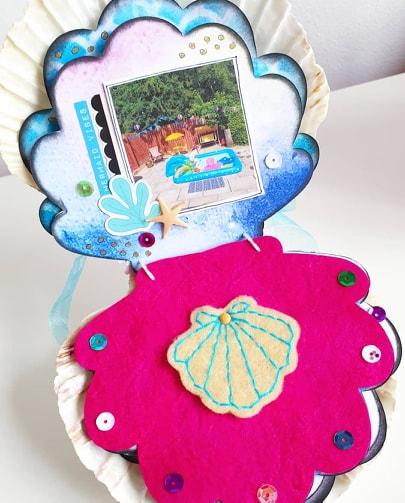 .
The pink paper from the diy kit was the perfect size for a decorative page with another texture. I used one of the brads to attach the felt shell to the middle of it too.
.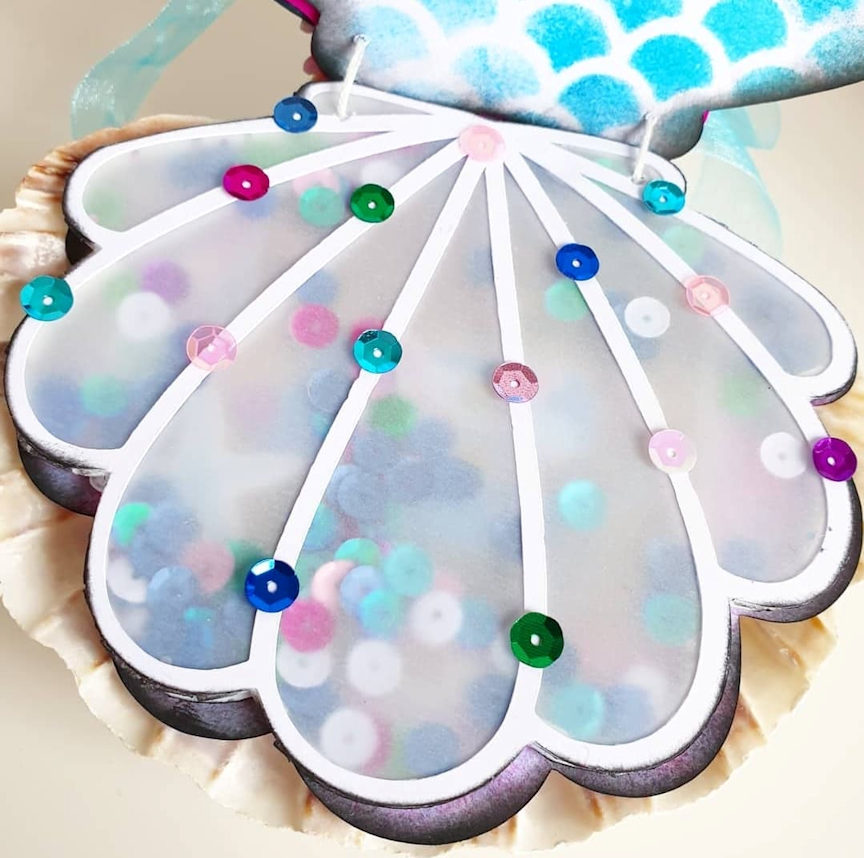 .
I wanted to add in a shaker page and cut out some of the shell outlines.  I've used vellum to make the 'window' for an opaque look and stuck the two sides together with some foam tape after poring in some sequins.
.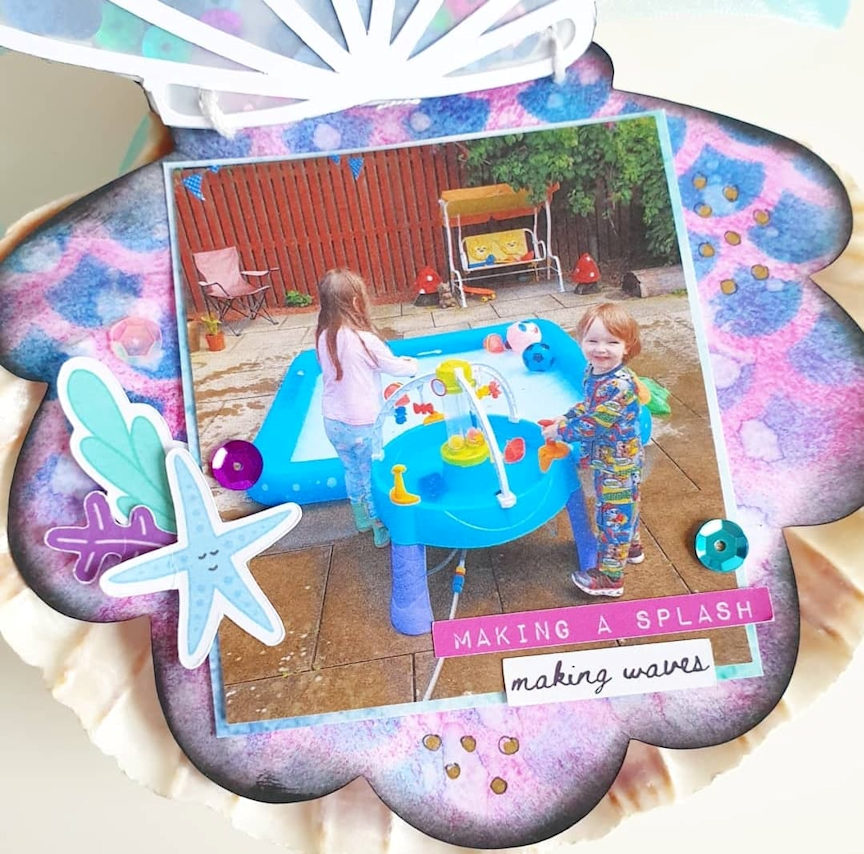 .
I've tied it all together with some embroidery thread into a couple of bows so that I can add some more pages as the summer goes on!
Are you documenting your summer?  I'd love to know how!
.
.
Vicki x