New & Exclusive Halloween Mini Kit – Pre Sale Offer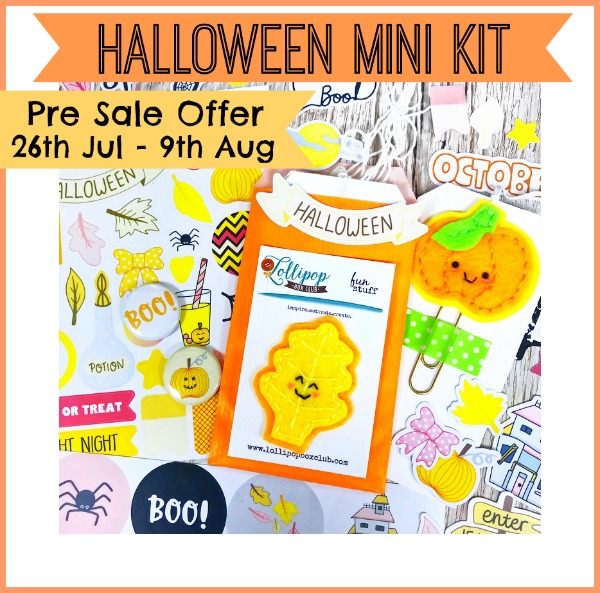 Exciting!!!
For the first time ever we have a Mini Kit. And it's Halloween themed!!   Yay!!!
This is currently a Pre Sale Offer and will only run until the 9th August. You can order it here.
This is a Halloween Mini kit that will be sent on the 17th September along with the September Main Lollipop Kit.
You don't have to buy the main kit to receive this mini kit though, but this kit will still be sent on the 17th September.
You will receive the following:
Sticker Sheet
Large Handmade Felt Pumpkin Clip
Handmade Leaf Embellishment
Bag of Cute Die Cuts
Strip of Circle Stickers
Glassine Envelope with 2 Flair
Mini Orange Envelope
5 White Tags
Halloween Ribbon
These items will not be on sale anywhere else.
The kit will go on sale at full price on the 31st August. Only a limited amount will be available on this date.
It's Free UK delivery, £5.95 everywhere else.
I love this mini kit so much. I hope you will do too.