Lollipop Love – Monday Motivation with Sammy Jo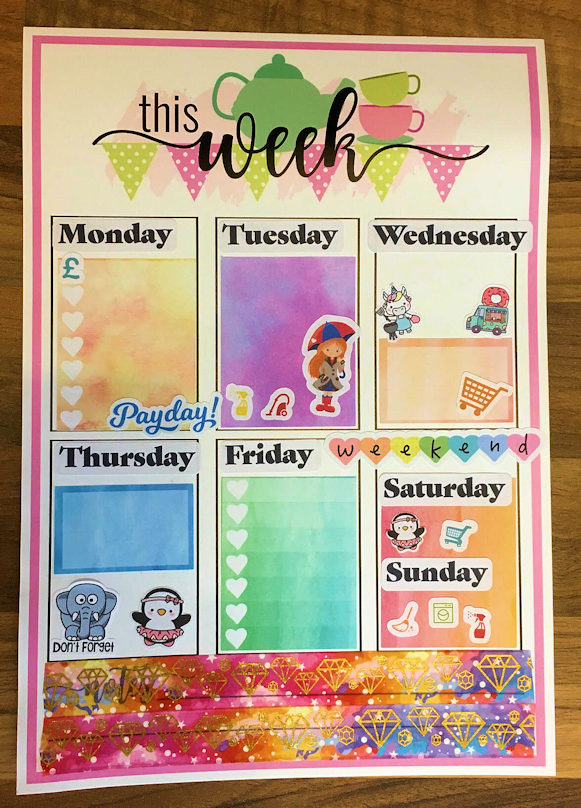 Today is the day where I select one of our amazing subscribers and dedicate all the Lollipop Love just to them.
This month it's all about a new subscriber. Sammy Jo.
Sammy Jo has been joining in over in our little community group. I love it when new members jump straight in!!
What really caught my eye was how Sammy Jo is using the 'Weekly Planner Sheets'.
It's always fun to see how other's are using their kits. It really does help inspire others.
I'm going to pass you over to Sammy Jo now so she can explain how she's using these pages.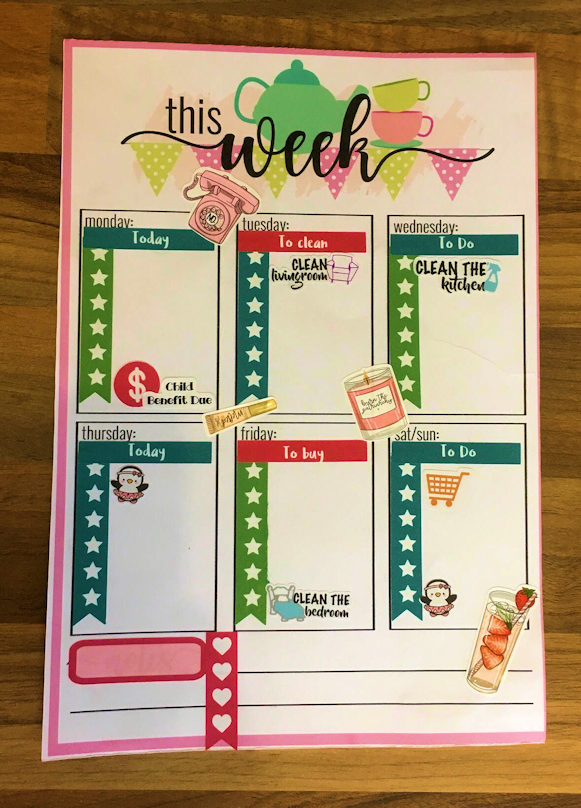 "Hi! I'm super privileged to be chosen for a blog post!
It's my first month getting a lollipop box club sub box and I absolutely love it!
I've made so much already from it.
Lately I've been forgetting so much due to fibromyalgia so when I saw the weekly sheets included in this months box I thought they were perfect to keep on the fridge so I can see what's going on during the current week every time I go in the fridge!
My little girl has medical needs, as do I,  so it was ideal to put on the fridge to keep track.
Even better is I get to make them look pretty, unlike before when it was just appointment letters stuck on the fridge!
I've also printed some extra sheets out to make more as I love the idea that much!"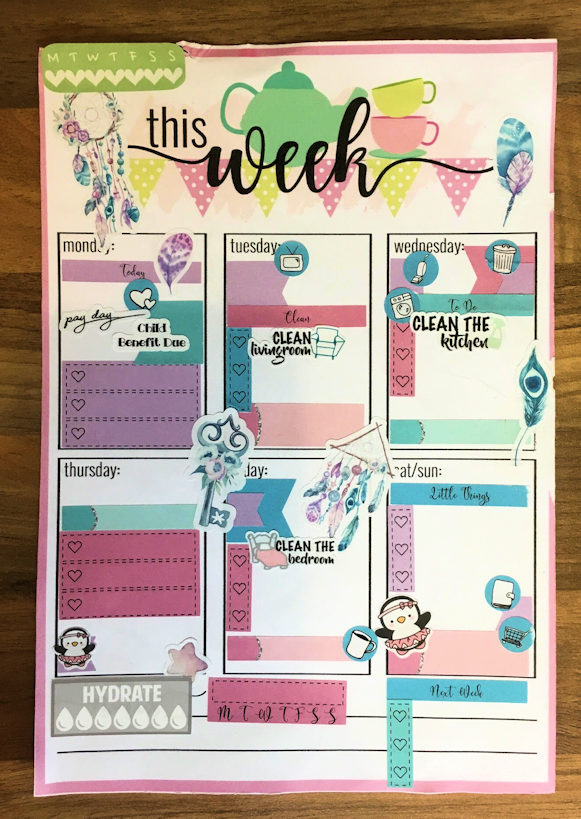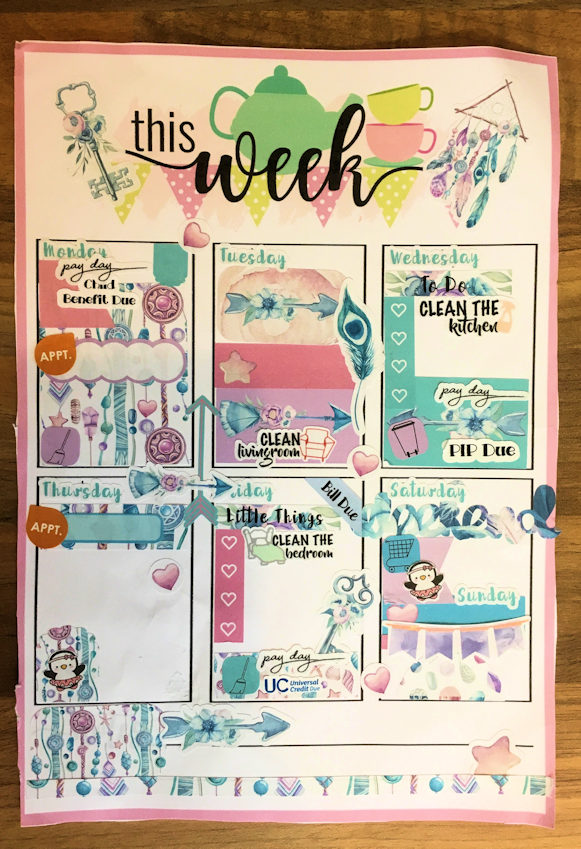 Thank you so much to Sammy Jo for sharing this with us here today.
I just love this idea of decorating and popping on the fridge.
This would work so well in so many ways….kids homework, cleaning schedules, meal planning, if you work shifts or odd patterns….use them however suits you. I really like the idea. Thank you so much Sammy Jo.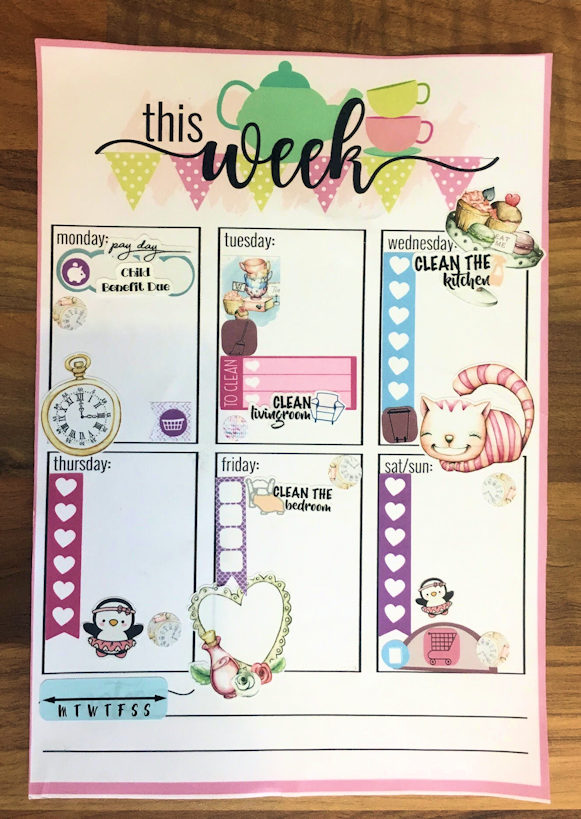 We would love to hear how you use your weekly sheets.
Thanks xx