LOVE LOVE LOVE Scrapbooking with Giorgia
Hello, Giorgia here today with an idea using this Lollipop April kit here.
This kit is called "You are my Sunshine" and of course I had to make a layout about my baby girl Isabella with it! In this picture she is making "tummy time", that she hated until some weeks ago!
I had this design in mind from quite a long time and finally I found the right inspiration with thins month Lollipop kit.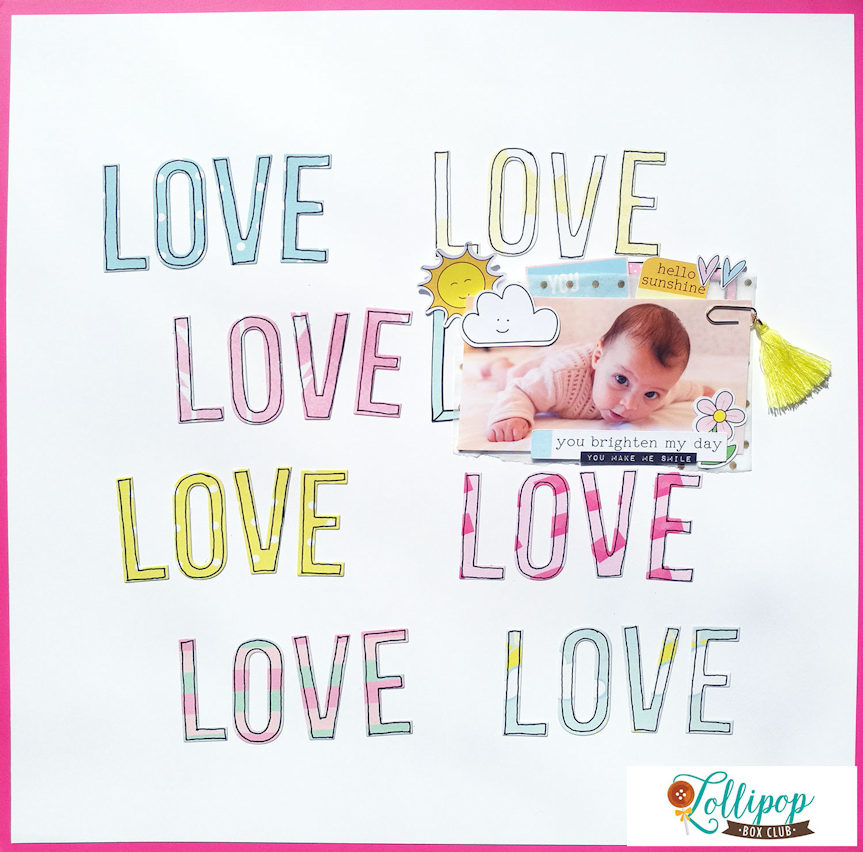 I used a die cutting machine to cut several time the word LOVE from Lollipop patterned papers (from present and past kits) and I glued them on a white cardstock to create a colorful background. I outlined each letter with black gel pen to make them pop from the white cardstock.
I love how it turned out, it really brings joy to me!
I backed the white cardstock on a hot pink one to create a more colorful and joyful impact.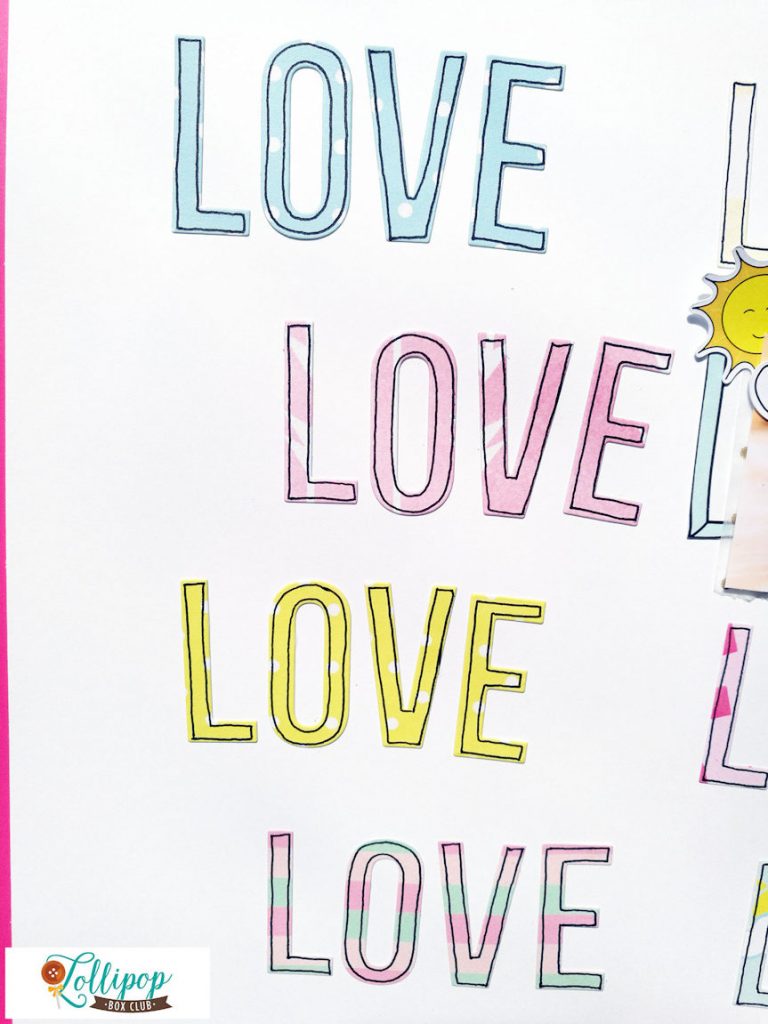 I used this month gold polka dot tissue paper to create a soft layer under the picture.
I also  cut some of the frames in a past kit and used them as layers as well.
I used stickers and die-cut from the kit to embellish the layout; I have to say that I really love the new stickers from Mrs Brimbles, they are so cute and funny!
I also added a mini journal tag cut from the sheet included in the kit: I always add journal on my layouts but it is pretty always hidden because I don't like so much my handwriting. In April kit you can find a cute pen to write journal!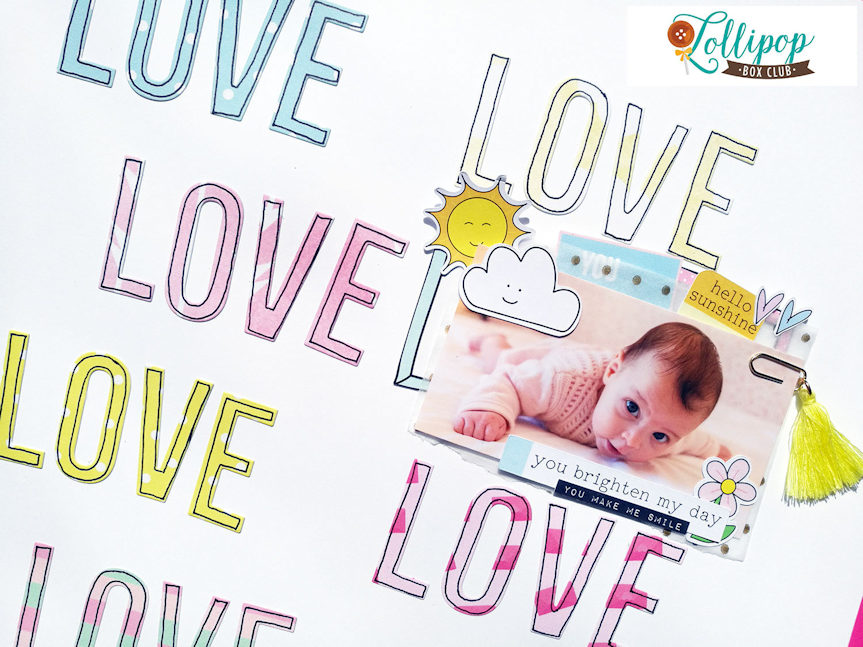 In this month kit there is also a cute mini neon yellow tassel that I added to the picture because I looooove that extra color it adds to it!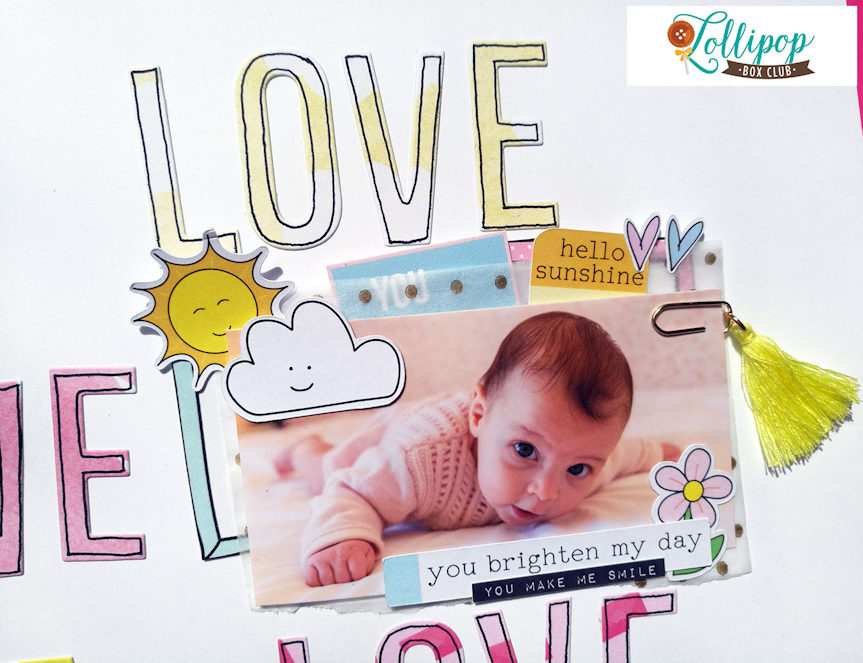 I hope you liked my layout and I hope to have inspired you creating one with your Lollipop kits!
Have a good day,
Ciao
Giorgia