Love your Smile – with Guest Designer Vicki Parker
.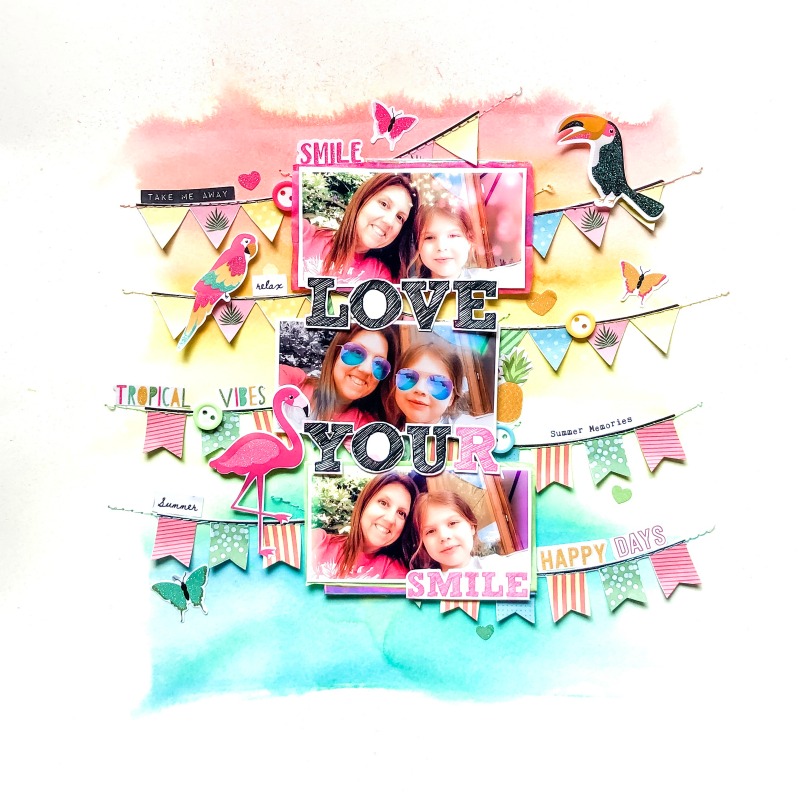 .
Hi everyone, it's 
Vicki

again and today I am sharing a layout using the July box here and lots of mixed media. Again, I was inspired by an element which I fussy cut from the patterned card stock, the multi-coloured banners. I cut out the triangle and flag type banners from each sheet. It took me a while, but I love the result, so it was all worth it!

.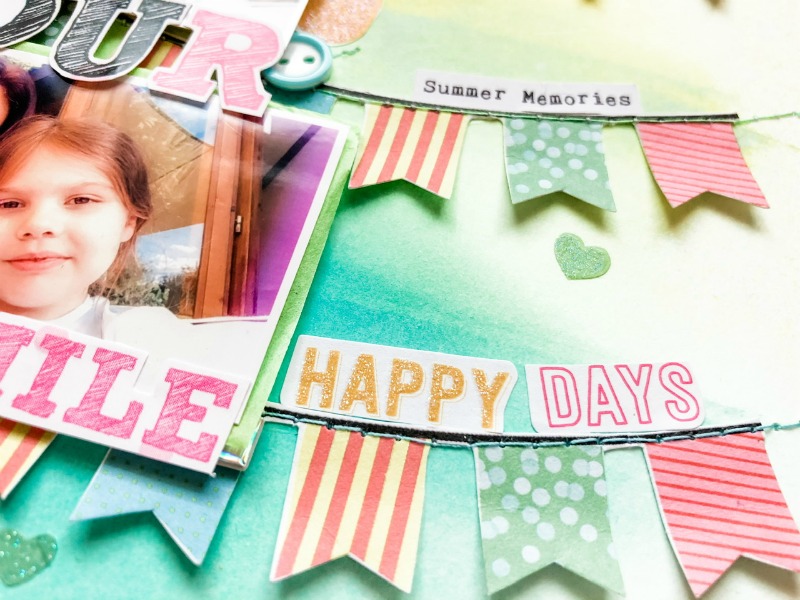 .
To make the mixed media background, I started with a 12×12 sheet of watercolour paper and scraped my Distress Oxide inks in 4 colours across the page horizontally. I then sprayed them with water and let them run and blend a little around the page. Oxides react really nicely with water and give a lovely soft, but colourful finish.
.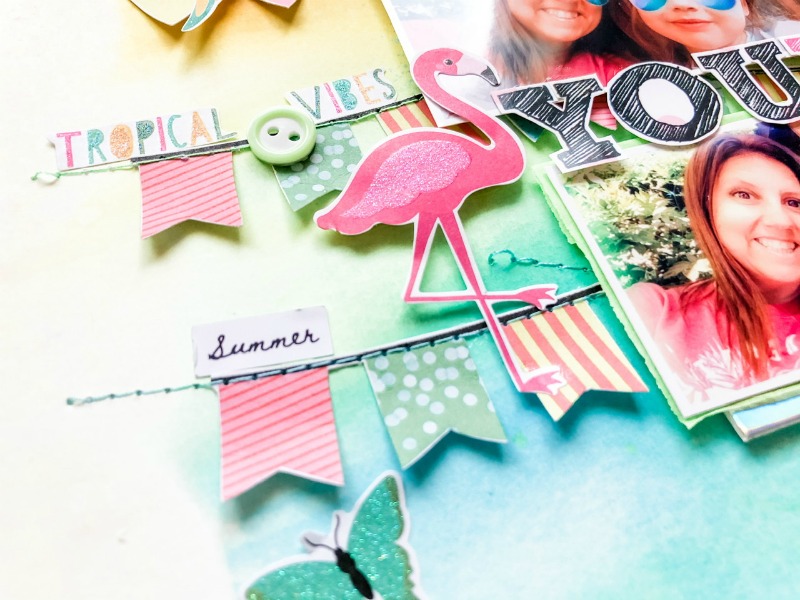 .
Once I'd stuck the banners onto the page, I used my sewing machine to sew across the top line of each – using coordinating thread to the colours of the ink beneath it, so pink on pink, yellow on yellow…. etc.
.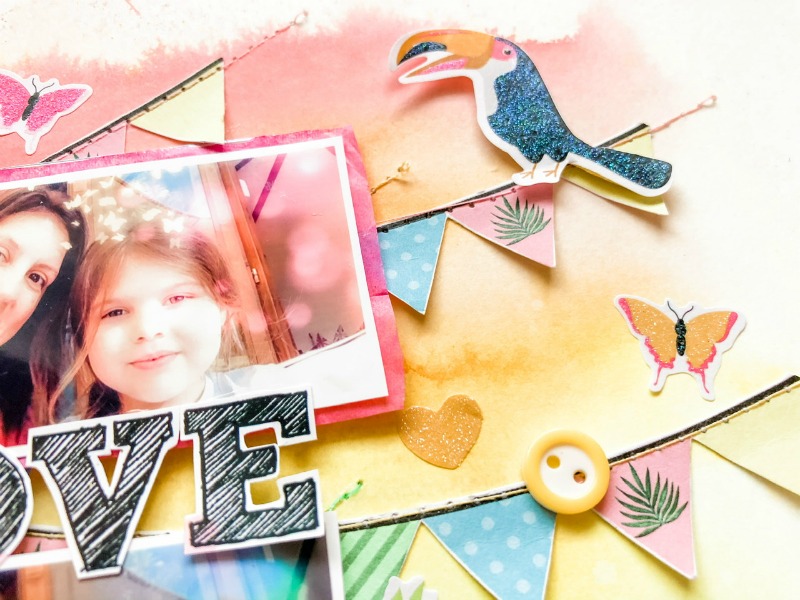 .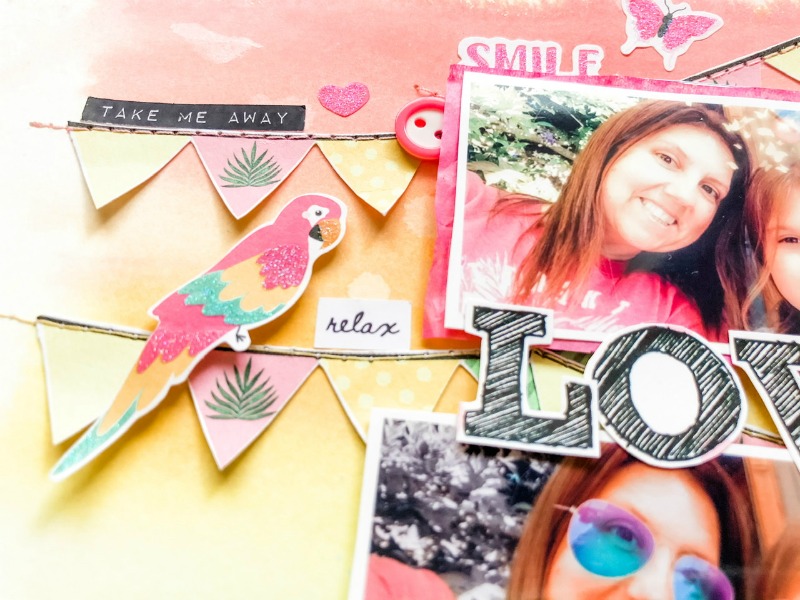 .
It was then a case of layering up my photos with some tissue paper and using lots of the stickers and some buttons to embellish around the photos and banners. The title was cut from the word sheet and you'll see I used a pink R for YOUR as I didn't have a black letter R – I don't mind at all because Smile is also in pink – I think it adds a bit of interest.
.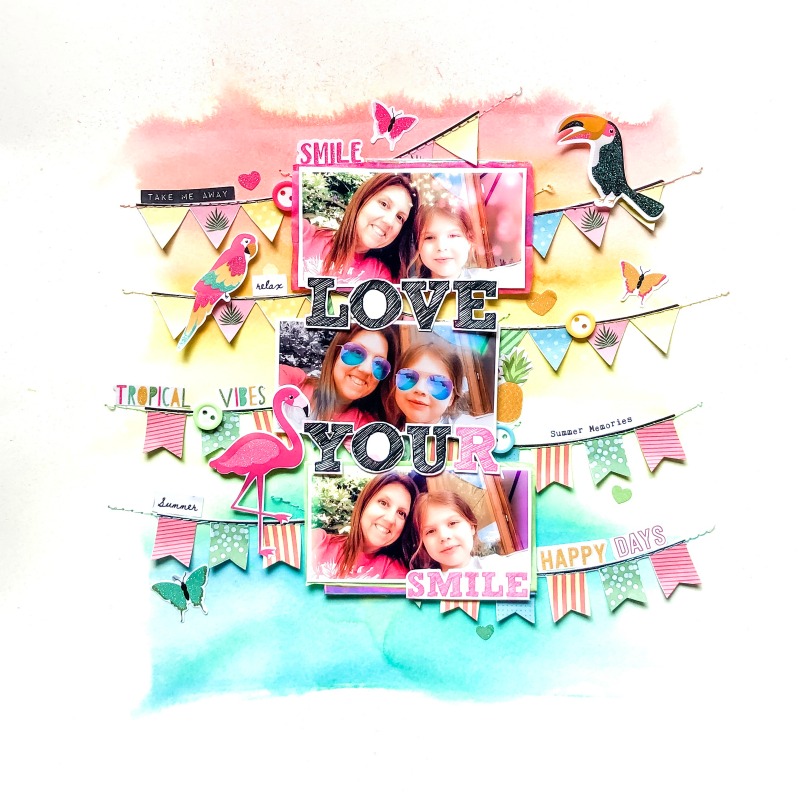 .
I hope this has given you some inspiration for using the kit for scrapbooking – I'd love to know what you think. Thank you so much for looking!
Vicki