Quick Card & Gift Wrap with Laura
.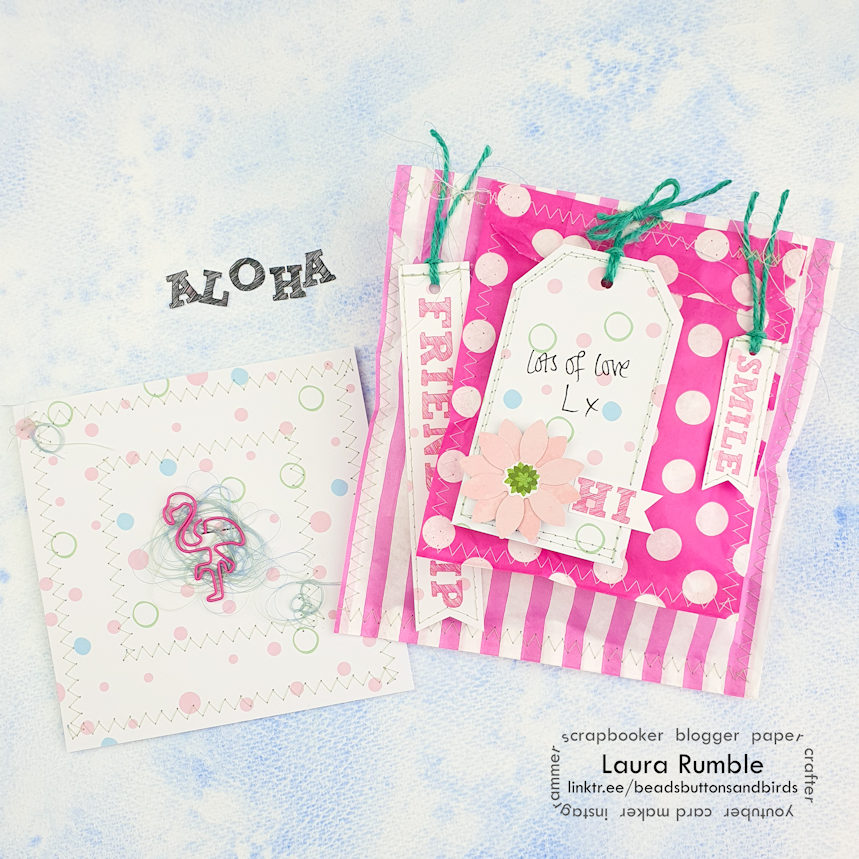 .
Hey crafty friends, 
Laura

here.  Today I'm sharing a quick card and gift wrap idea using the Take Me Away kit here.

.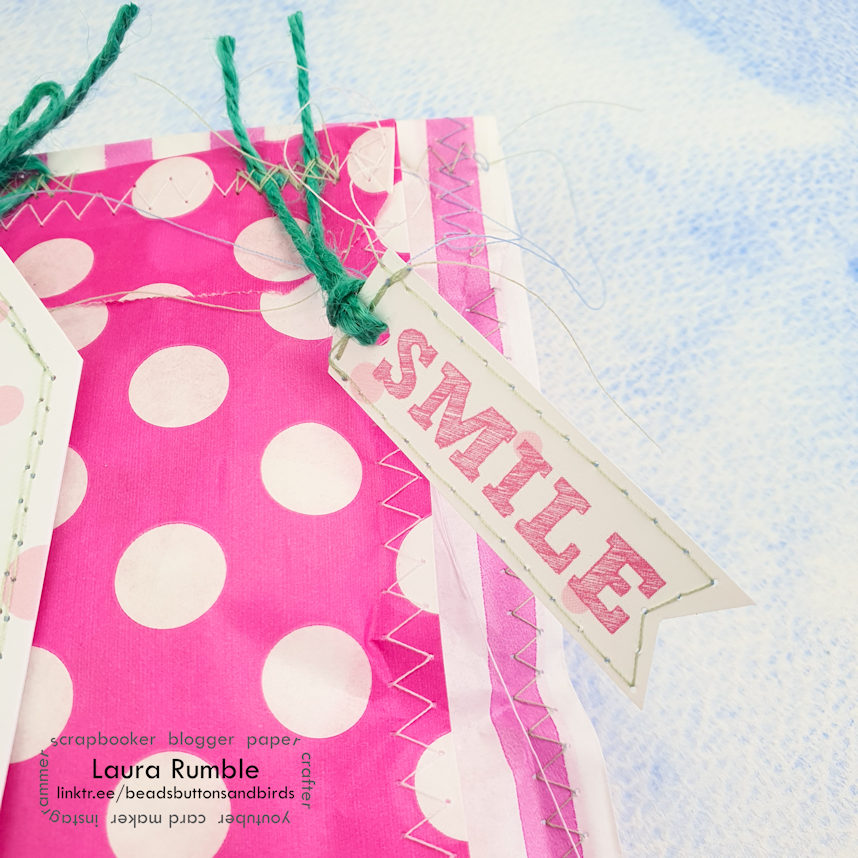 .
I always save the paper bags from the kits but rarely use them in anything other than their unaltered form.  Today I was feeling adventurous!  I took my cue from the circle dot patterned paper and pulled out a pale blue and pale green thread combo and hooked up my sewing machine.  I ran a simple zigzag stitch around the closed edges of the two pink paper bags.  I added my gifts and folded the tops and carefully ran a line of stitching to seal them shut.  Now for a little embellishment (which is easy with a Lollipop Box Club Kit!)
.
I cut "friendship" "hi" and "smile" out of the sketchy phrases sheet and trimmed them into pennant shapes.  I added a hole to the top of "friendship" and "smile".  I used the circle dot patterned paper to cut a tag and added the "hi" pennant along with layered flower die cuts finished with a glittered sticker from the sticker book.  I ran a line of straight stitch around each piece and added a little of the gorgeous teal twine to the tops.  I carefully sewed them onto the present bags joining them all together into one cute bundle.
.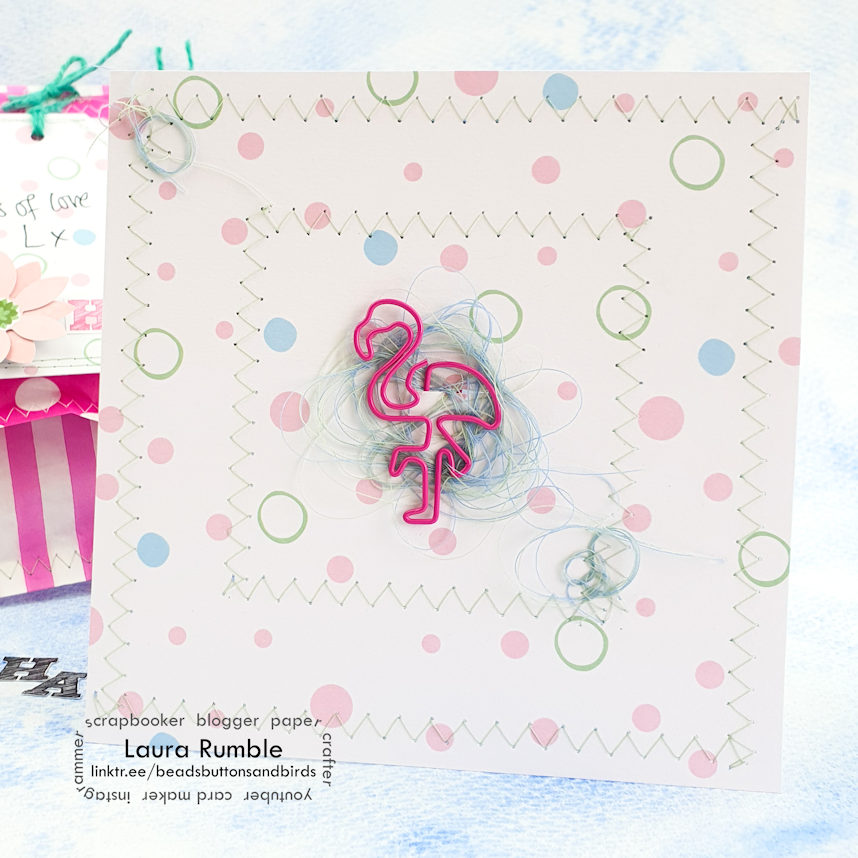 .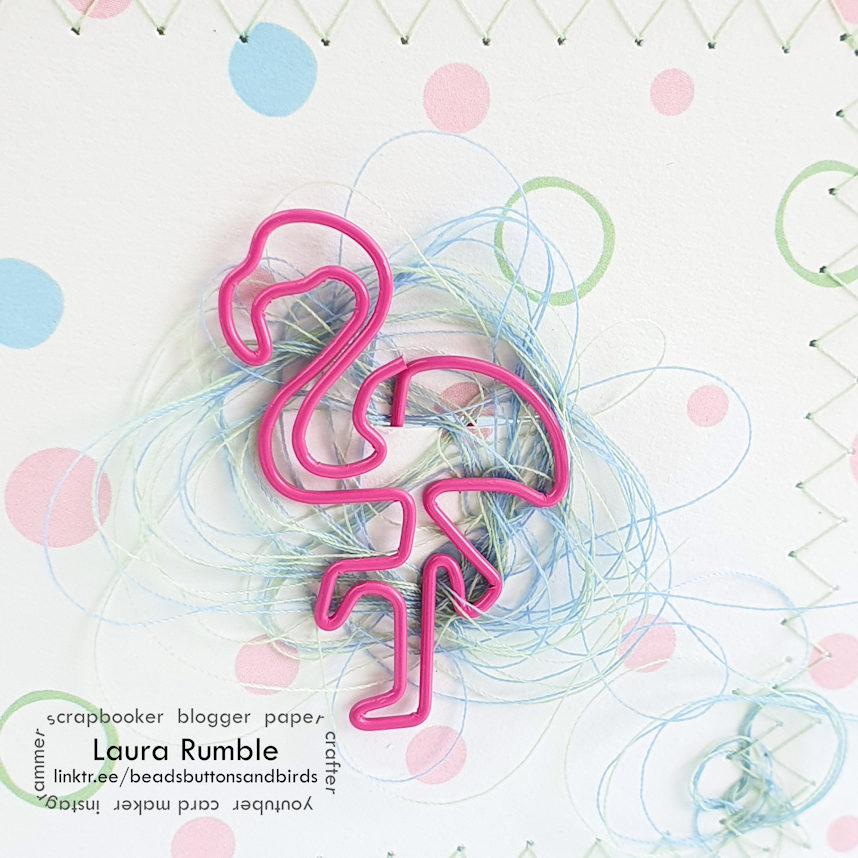 .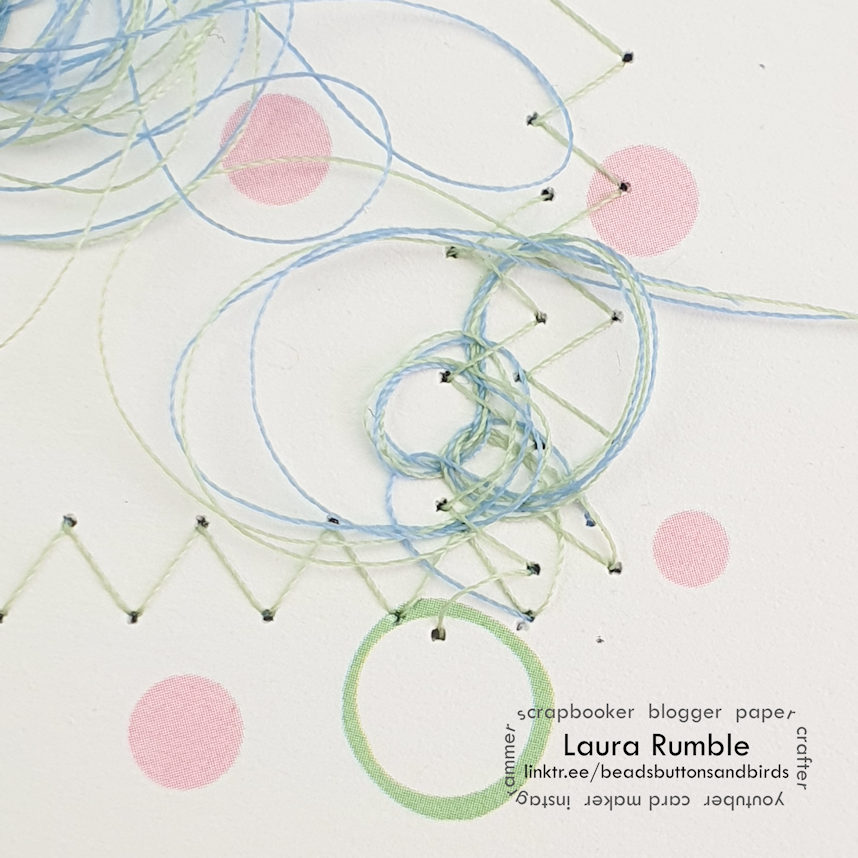 .
For the coordinating card I created a square base using both sheets of the circle dot paper.  I added a few lines of sewing to the front using my colour-matched threads.  I cut a little slot in the front and attached a flamingo paper clip.  It looked a little plain (even for me!) so I squeezed in a tangle of thread under the flamingo.  I use tangles of thread to add colour, texture and in this case to help draw the eye to the focal point.
.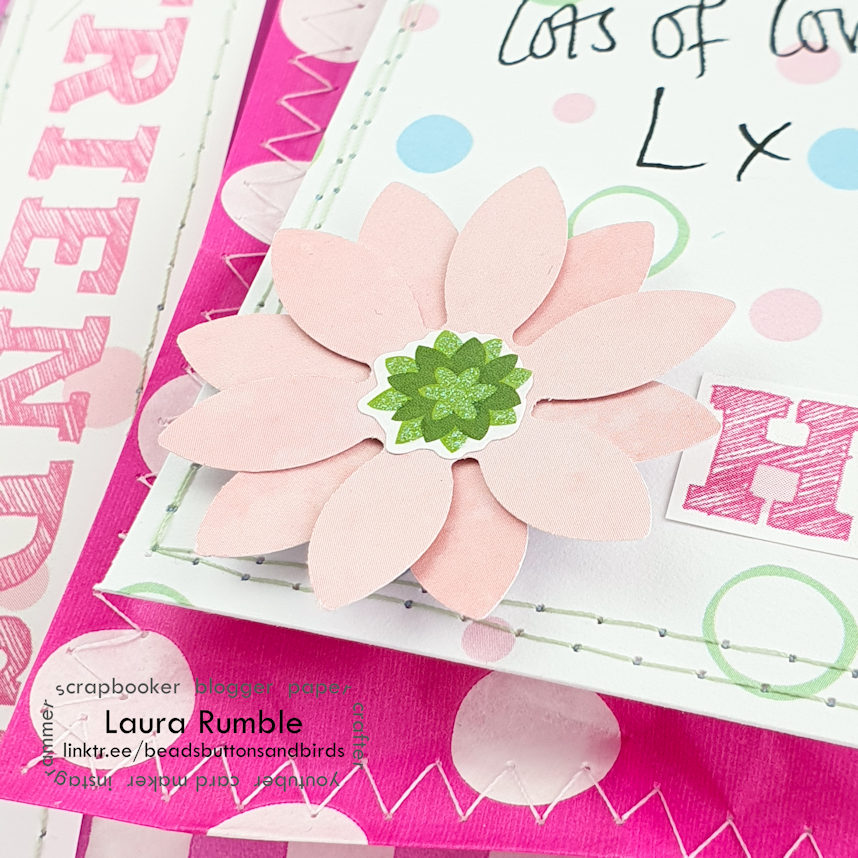 .
Have a great week.
Laura