Make Today Your Day – Sneaks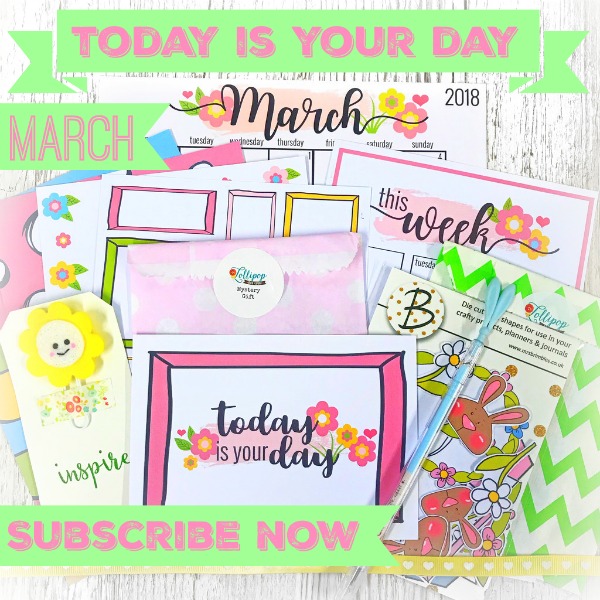 Here is the first sneak of the March Kit. It's called 'Today is Your Day'.
As we start to see the first signs of Spring appearing, new growth, longer and lighter days and the warmer sun, it's all about starting your day with fresh and new positive thoughts. Embrace your day!
This kit is pretty and cute. It's filled with happy colours and lots of fun bits and pieces and you may just spot a fun and new collaboration this month. Can you spot who it is???
The subscriptions for this kit are now open if you would like to grab yourself a kit here.
The one off kits will go on sale on the 1st March – 7.30am UK. – £18.00 – FREE UK DELIVERY
All March kits will be sent on the 17th March.   Our boxes are post box friendly, so they can just pop through your door, you don't have to be into receive them.
Keep an eye out on Facebook, Instagram and here on the blog for more upcoming sneaks leading up to the 1st March.
And don't forget to join us over on our private chat group here.
Just a prewarning, in case you didn't see my post last month. The new subscriptions will be increasing by £1.00 from next month (1st April). If you are a subscriber already, your price will remain the same. However if you cancel and rejoin again, it will be at the new price.  Anyone subscribing up until March 16th will be at the old price. For more information, please ready the bottom of this blog post here.
Thank you and I hope you love the look of this kit.
Lisa x