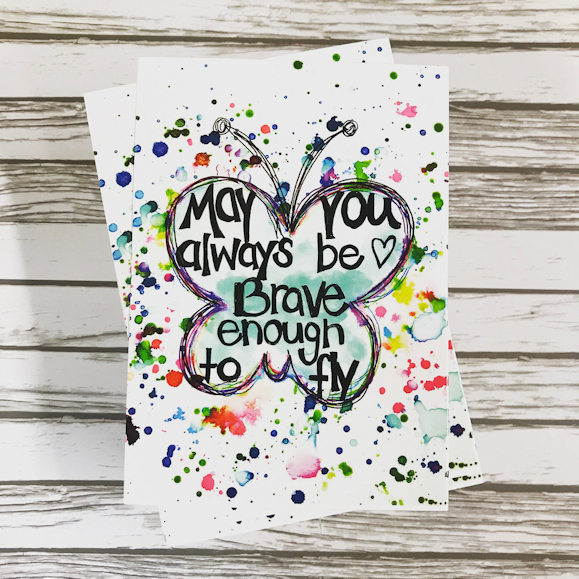 I saw this quote recently and loved it. I find quotes so inspirational. I love to have them in my studio where I work, just dotted around. I thought this one was perfect for this month's kit.
I created this and turned them in to postcards for the June kit. It was really fun to make, so I took some step by step photos to share with you so you could create your own fun quote cards.
Start off with cutting out your template. To make sure it's symmetrical,  fold your paper over in half and then cut half of your image. I cut half a butterfly here. You could also cut half a heart, a flower, tree, leaf….all kinds of shapes. Then when you open it out you have the whole shape.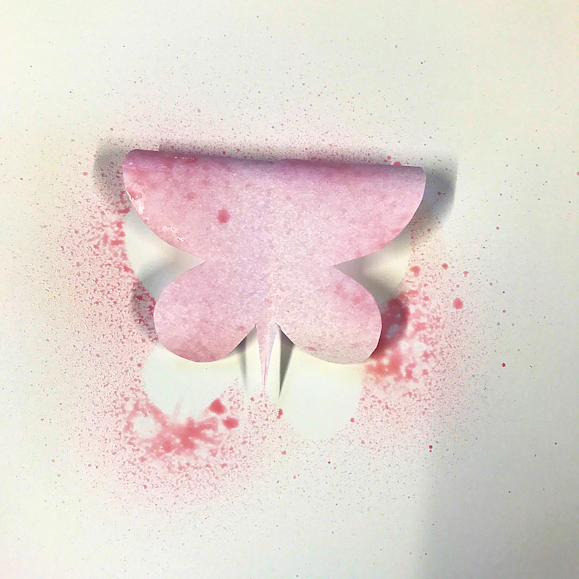 I laid my butterfly on to a white piece of thick 12×12 card stock. I took a spray ink and spritzed over the shape. Then I carefully removed the butterfly and left to dry.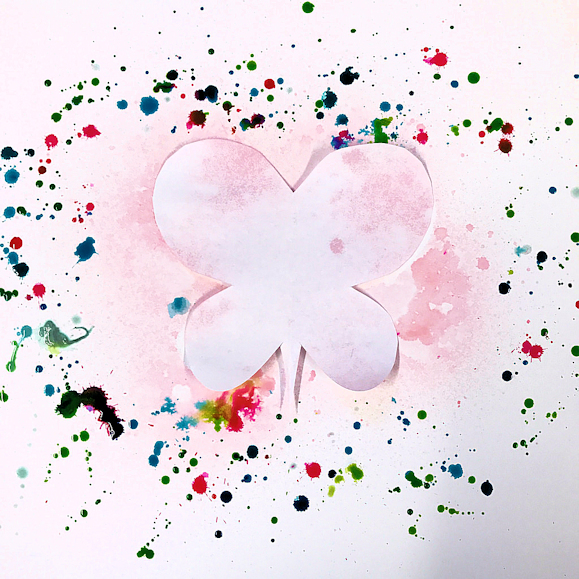 Once it had dried off a little, I laid it back over the butterfly shape and took lots of different coloured spray inks and let them drip all over.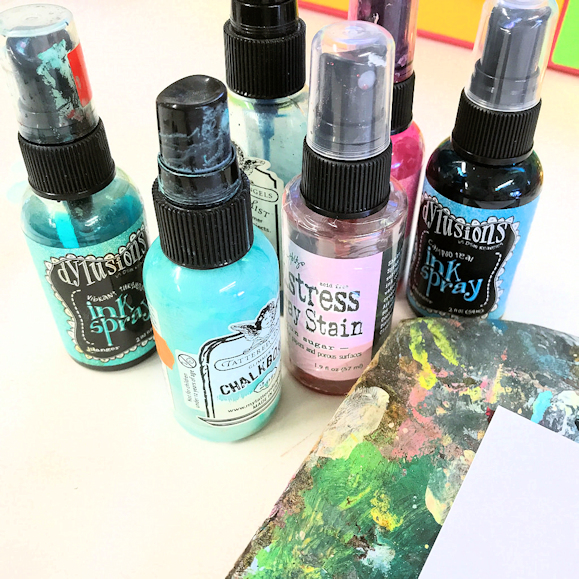 I love using these spray inks. They are so much fun to use.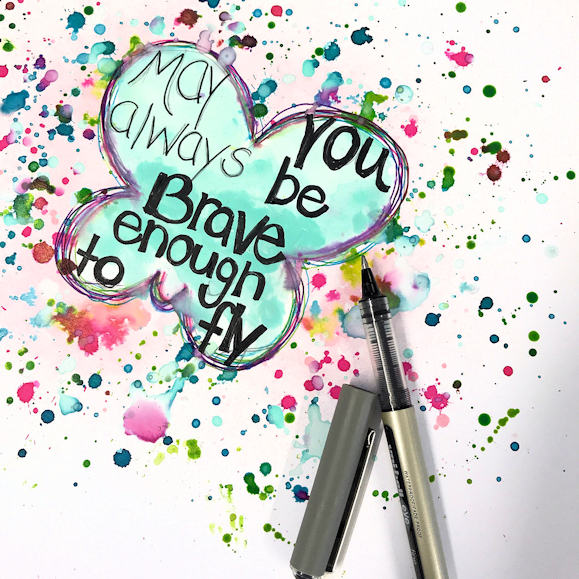 I watered down some acrylic paint to paint the butterfly and also let my paint brush drip around the outside of the butterfly. I wrote my quote in pencil within the shape. Always best to do it in pencil first. Then I took my black pen and slowly built up the lettering to make it thicker and give the letters more shape. I also took my pens and drew around the butterfly several times in different colours.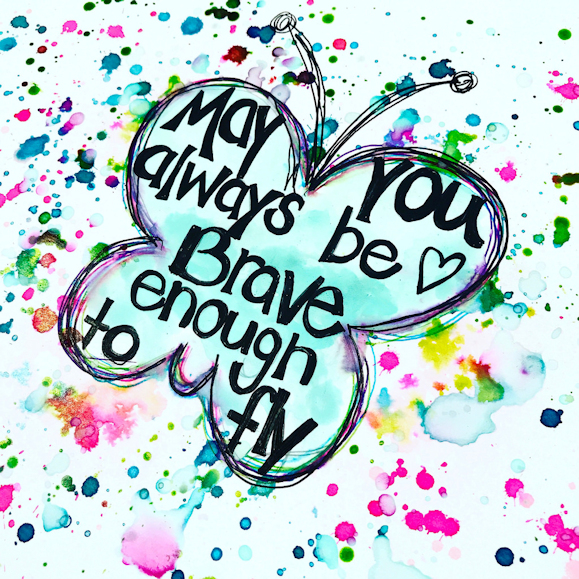 I love how this looks now it's dry. You could frame it, cut it down to use on a card or even create it straight in to your art journal.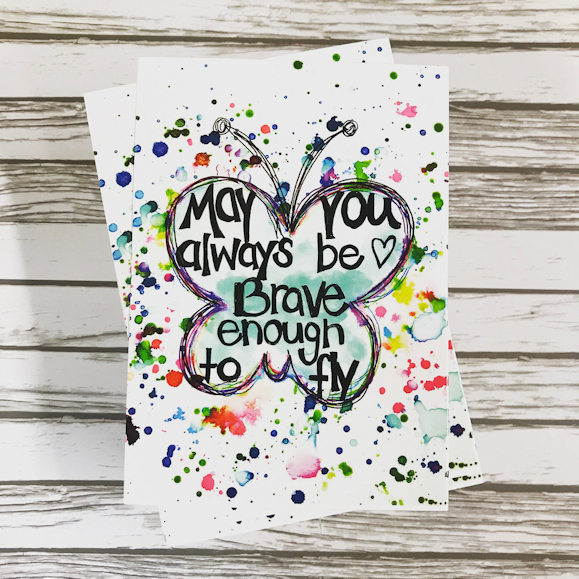 I've turned my into a postcard and every June kit will receive one.
What will you do with your's???