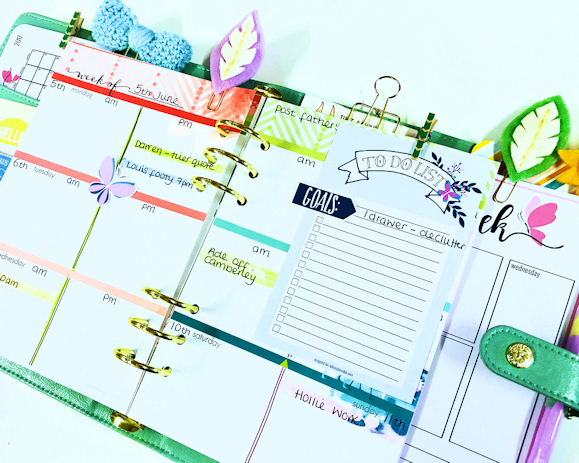 Today I have a lovely new planner sat open on my desk. Isn't it pretty?
I do love to set up a new planner. Not only does it feel great to be organised for the whole month it's an excuse to play with stationery and pretty papers and all sweet things.
I have a video here if you would like to watch and also hear the process of this month being set up here.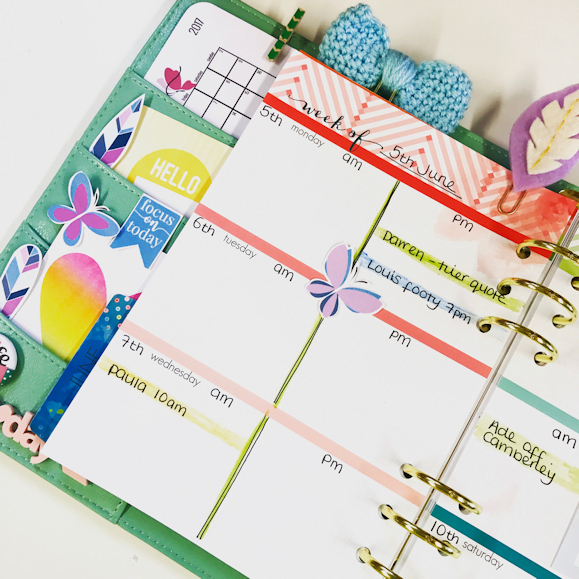 I love that I write my own dates in. I also have been splitting the days in to am and pm these past few months and I'm finding this works really well for me.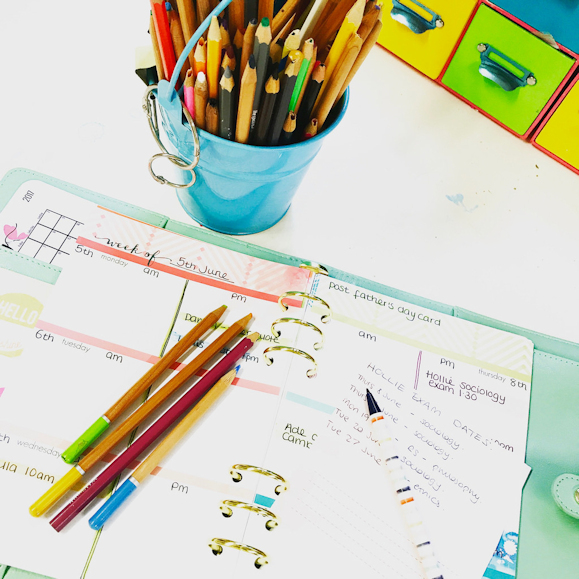 This month I have written our plans in, in black and  then gone over with a colouring pencil, giving us each in our family a different colour creating a coloured block. I work better with colours. Everything needs to be very visual with me. If I were to write everything in the same colour I would probably miss things.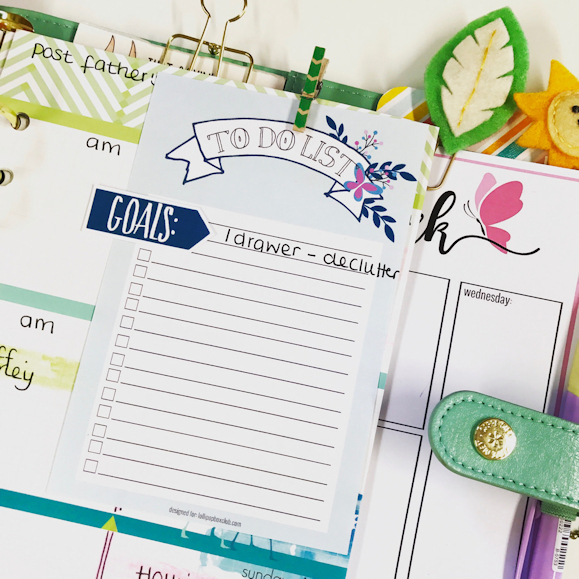 I've then used this month's Lollipop Box Club kit to decorate. This month's kit comes with some beautiful printables. I've pegged the 'do list' over to one side and also used the printable embellishment sheet. I've cut the arrow with GOALS on and stuck that on. This is now going to be my weekly goals sheet. I find by writing my goals down, I'm more inclined to achieve them.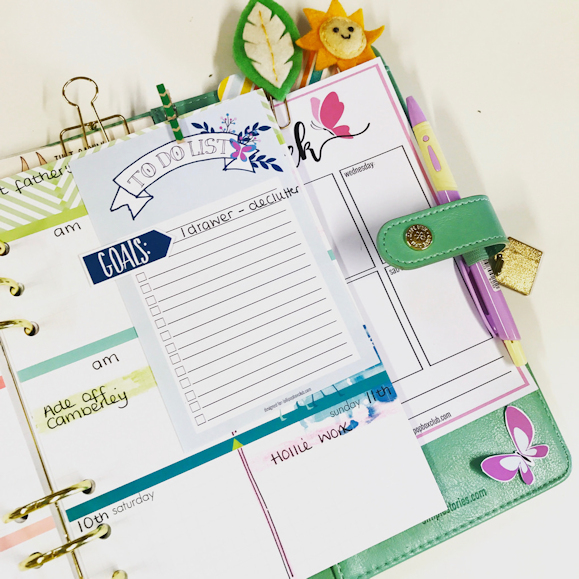 I've cut more of the embellishments out and decorated my planner and planner pages. By sticking on with a small amount of double sided sticky tape, they remove easily and leave no marks.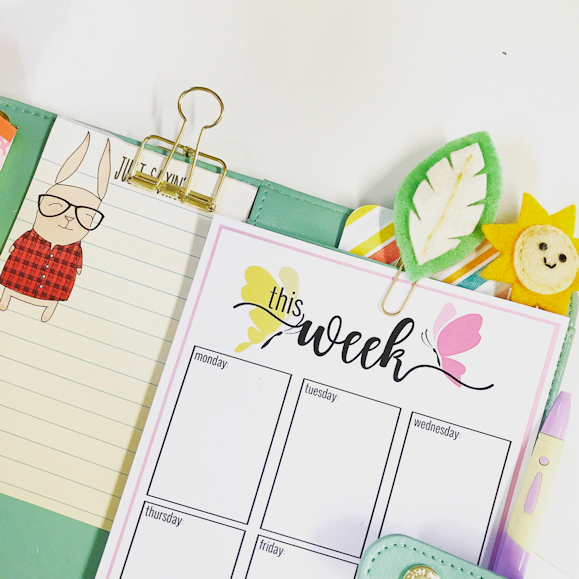 I've clipped the 'this week' printable also from the June kit to the back.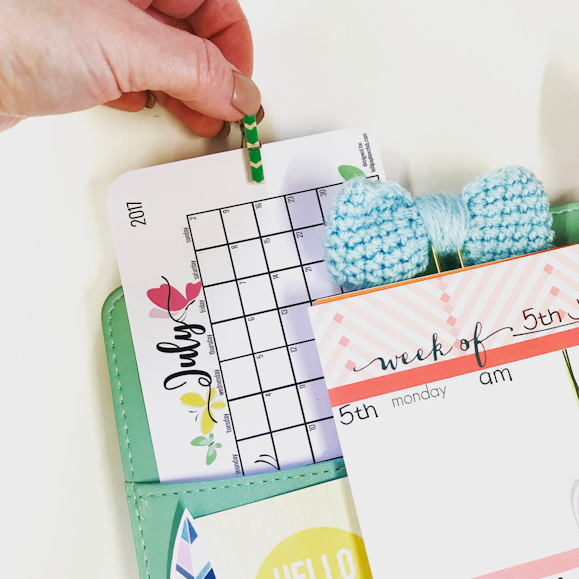 I'm thinking ahead to July and have printed off the July planner nice and small. This is the beauty of printables. You have more flexibility. The copy that comes with the kit is an A5 size. I like this mini size too and have trimmed it down and rounded off the corners. A mini peg from the kit helps me pull it out. Planning for the month ahead is now easier.
I love making my planner look pretty. Popping bits and pieces in to the pockets down the side makes it look so appealing sat open on my desk.
I hope you've enjoyed this blog post today. Don't forget to check out the YouTube video here too xx