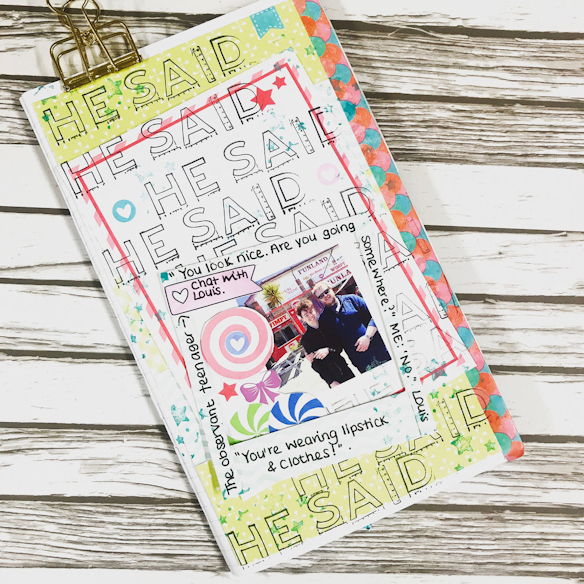 Hi!  Today I am using my May Kit on my creative journal.
I've decided to use this journal for stories that make me smile. This week I walked in to my 15yr old's room. Normal clothes, jeans and a top with my normal every day makeup including the same lip gloss that I always use. He asked me if I was going out, so I told him no and asked why. "You look nice. You're wearing lipstick and clothes". I think that's a close as it gets as a compliment from a 15 yr old boy. But the 'clothes'???? Still has me stumped. I'm sure I usually wear them : )
Anyway, it made me smile so I've decided to document it.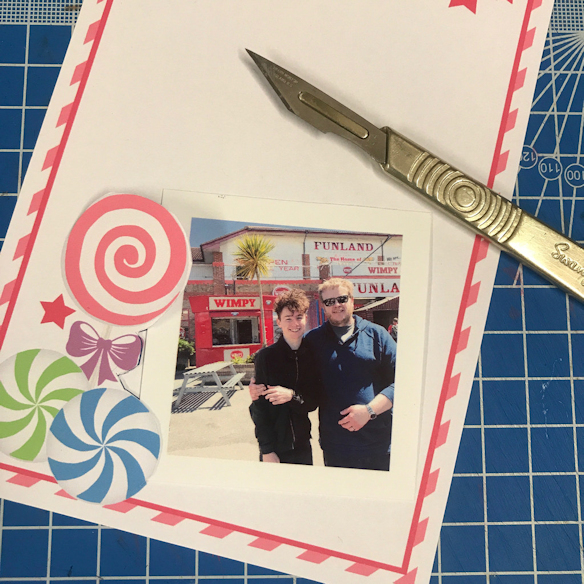 I used the notepaper from the kit which can also be downloaded here. I took a craft knife and ran it along the edge of the lolly so I could slide my mini photo under slightly.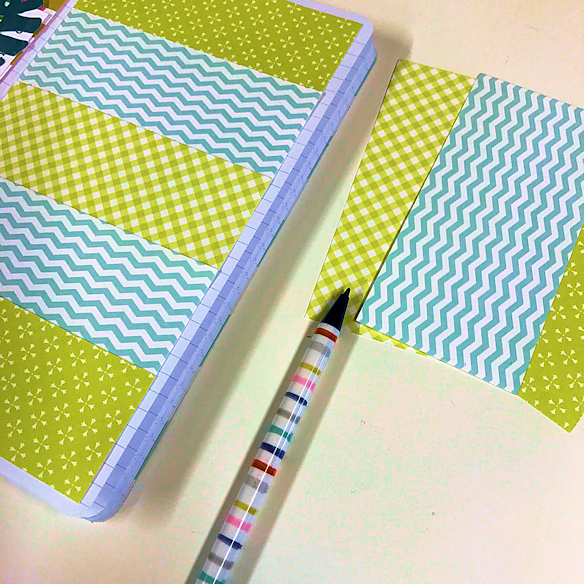 I took 3 different papers from the may kit and trimmed them all at the same time to make sure the widths were equal and then layered in to my notebook like this.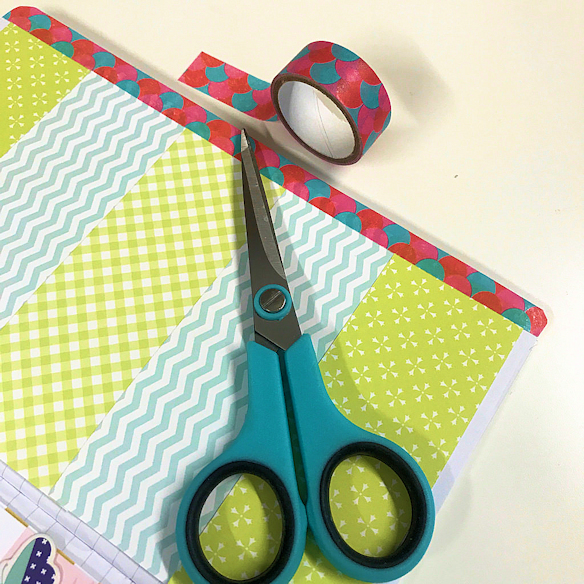 I was admiring Geraldine Jayne's travellers notebook at the planner con as she attaches washi to the edge of every page. I love how colourful this looks, so I've borrowed the idea on this notebook.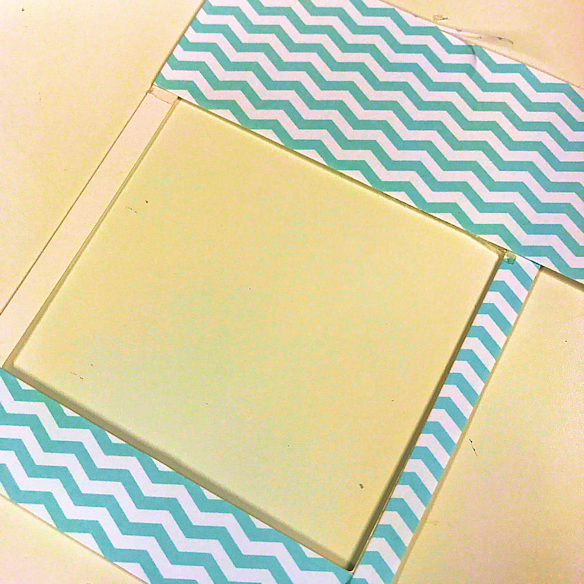 I used one of the frames from the kit too, but the star pattern was too busy for this page, so I've covered it in one of the kit papers so it matches now. I found the easiest way to do this was to tackle it 1 side at a time rather than try and cover it in one go.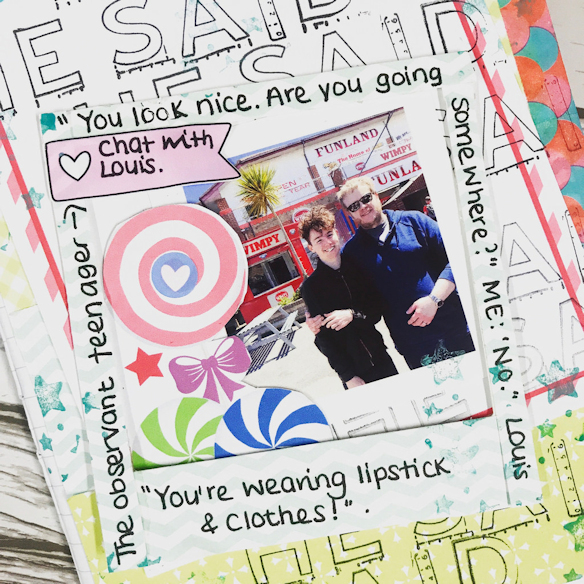 I used the starburst stamp from the kit to decorate my background and some of the Beautiful Planning stickers from the kit too. I have an older alphabet stamp set. So I attached the letters 'he said' on my acrylic block and stamped that over and over my page.

I'm really happy with this fun page and I'm happy that I've documented this fun story. You could also use this design idea on a scrapbooking page.
I hope you are having fun creating with your May kits : )