Mini Card Album – by Vicki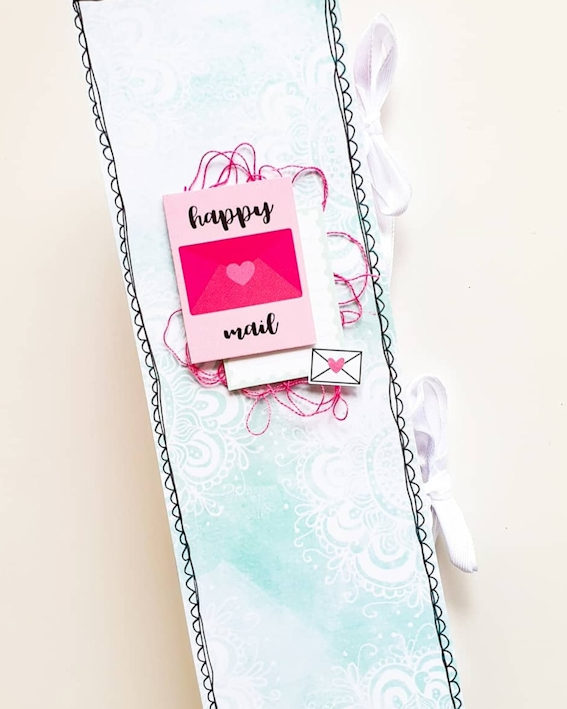 I saw this 
Mini Album Card
 cut file in the Silhouette Design Store and thought it would be to use along with my kit.  I cut the base shape from some white card and then chose which of the kit papers I wanted to fill each square.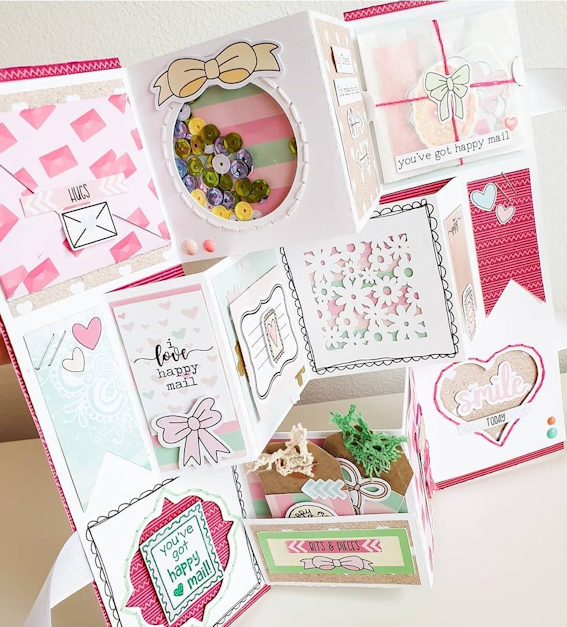 I took a 12×12 paper that matched the green paper and cut two long strips for the cover.  Before attaching them I added 4 strips of ribbon to the back of the album. I'm going to use these to keep it closed when it's closed over.
The cut file made 3 cut outs, I hand stitched around the edges of each one with some embroidery thread.  The circle I turned into a shaker window with some acetate and sequins and the other two I just backed with paper and added some die cuts.  The stamp I used with green ink, coloured in the edge pink and added it to the bottom cut out.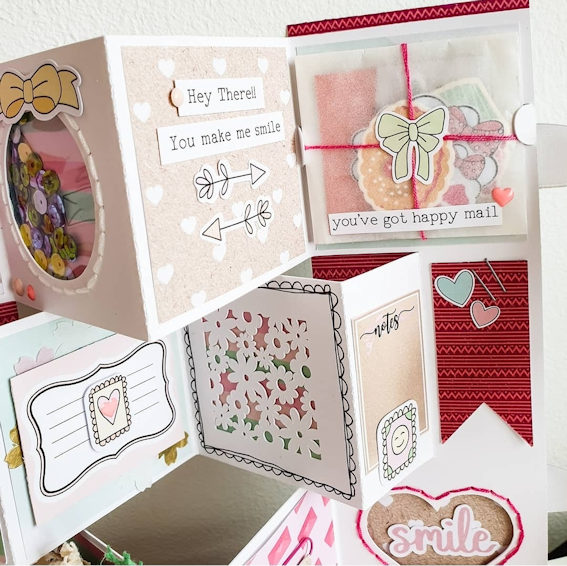 The small packaging bag I added in the top right corner and filled it with some goodies. Tied it up like a little parcel using some embroidery thread and glued a die cut to the middle.  The tags were a quick extra and were decorated with some paper, stickers and a couple of the sentiments.  I used a small paperclip and made a little flag embellishment.  I used a craft knife to make a slit in the paper and slid the clip in to keep it in place.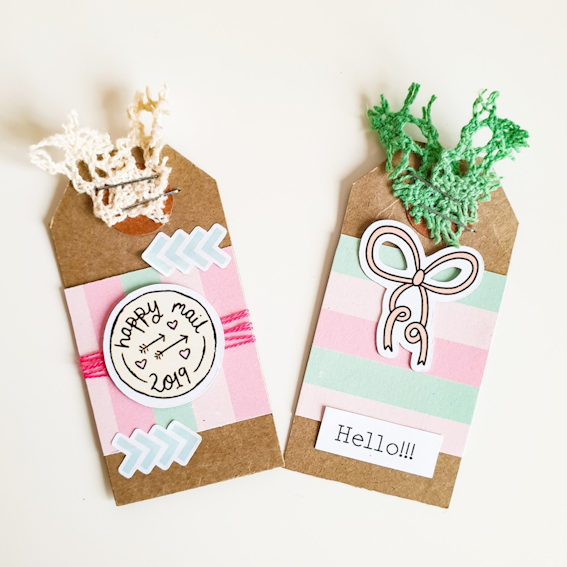 The die cuts and embellishment postcard were perfect for filling up the empty squares.  I just have a letter to write to pop in the little envelope and then it's ready to be sent out.
If you'd like to get your own 'You've Got Happy Mail' kit you can still get them 
here
.
Have a lovely day!
Vicki x