Then & Now in my Traveler's Notebook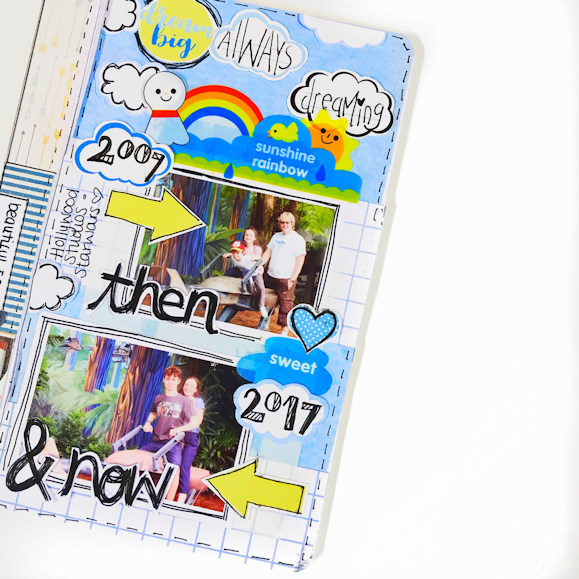 Today I have my Traveler's Notebook to share with you.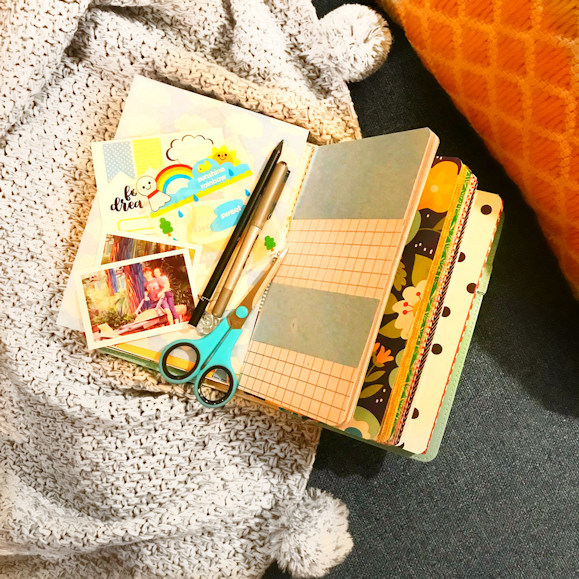 One of the things I love about journaling/documenting in my travelers's notebook over the 12×12 scrapbooking size is that I can cozy up on the sofa in the evenings. I like being able to do this.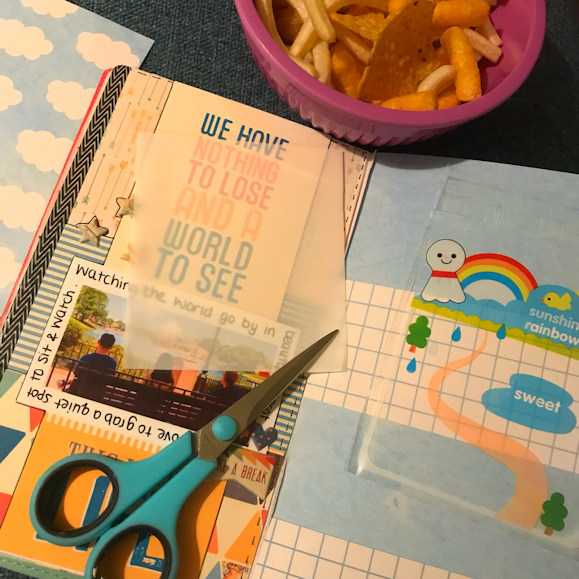 I took some papers and bits and pieces from the January Kit including the cute cello bag that held the fabric. I cut the backing off the bag so that I had 2 pieces.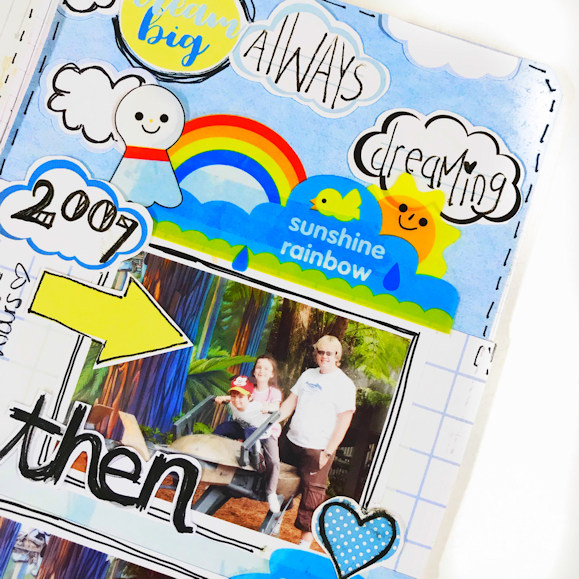 I covered my Notebook page in papers from the kit and layered the back of the bag so it looked frosted, then stuck my first photo on this. I used other parts of the bag that I cut up, the embellishment postcard and more of the papers to decorate.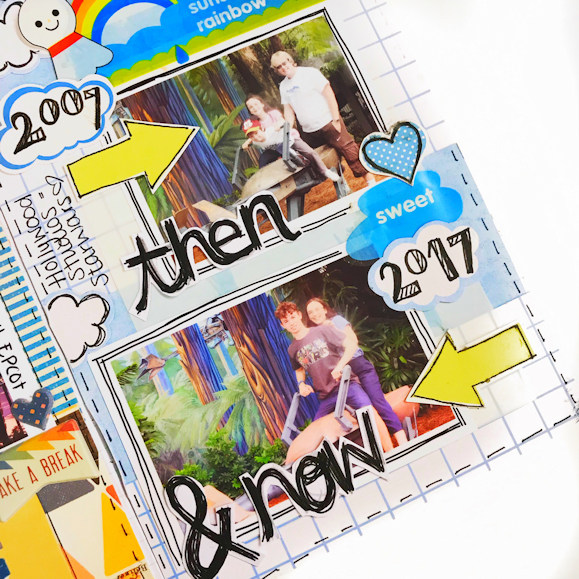 I love that we've always taken this same photo of the kids in the same place over the years at Disneyworld. It's so fun to look back on. It really makes me wonder where those 10 years have gone. The kids have become huge Starwars fans now. I'm so happy to have this 'Then & Now' page in my notebook.
Thanks for joining me today.
Do you have a 'Now & Then' page that you can create?
Lisa x