Upcycled Jewellery Box by Jennifer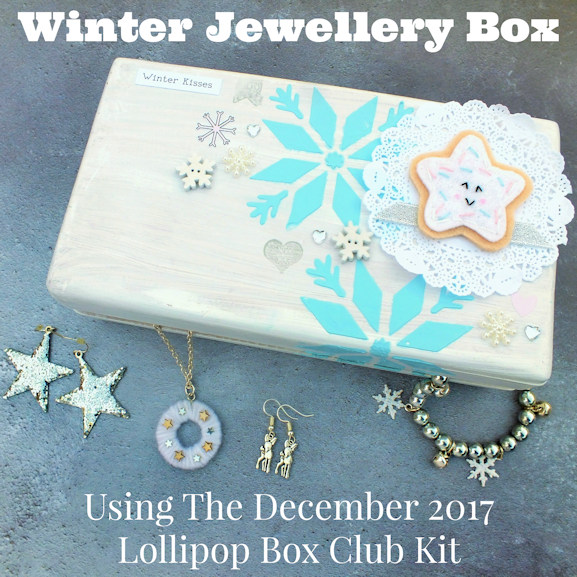 I have jewellery that only comes out during winter and Christmas, because it features snowflakes, deer, or other festive shapes. So it's nice to have somewhere to store it! A few years ago I decorated a wooden box to store my winter jewellery in, and lots of my family and friends have mentioned they'd like a special place for their winter jewellery too. When I saw the December kit I knew it would be perfect to decorate a box to give to one of them!
I found this wooden box a while ago at a car boot sale, and kept it for a project…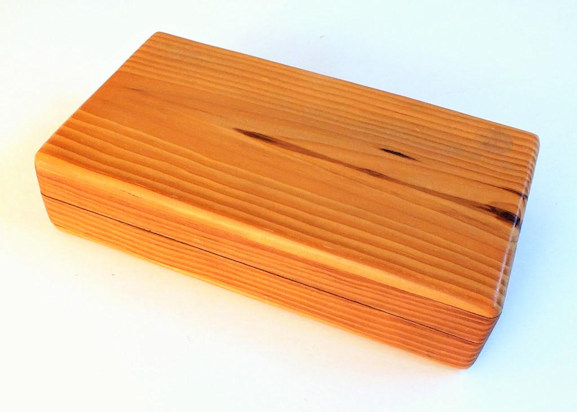 I painted it with two coats of white acrylic paint, and then balanced it on a spray can while it was drying (this meant I could paint the bottom and the top at the same time):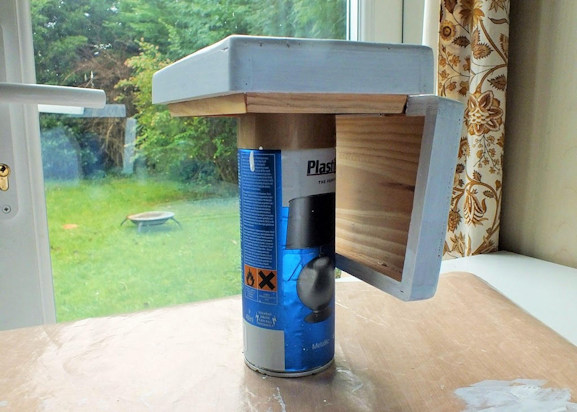 Once the paint was dry, I sprayed the back of the snowflake stencil with some repositionable adhesive to hold it in place, stuck it onto the lid of the box, and used an old credit card to apply blue acrylic paint through the stencil. I used a credit card rather than a paint brush as I wanted the paint to be quite a thick layer, to add some texture to the box. I wanted to do a snowflake going around the front edge of the box, do do this I had to paint the top half first, then peel off the stencil and line it up on the front of the box (because the stencil won't bend that much):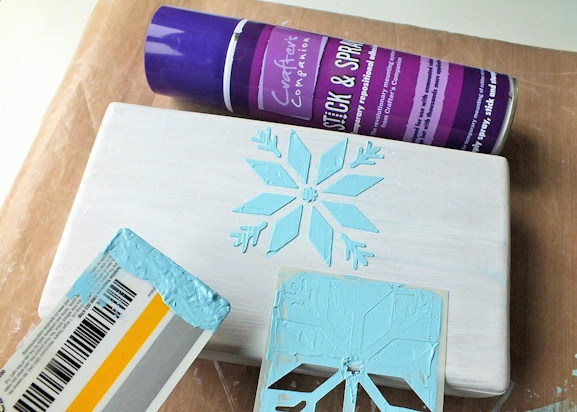 When the stencilled paint was dry, I used a glue stick to line the inside of the box with paper from the kit: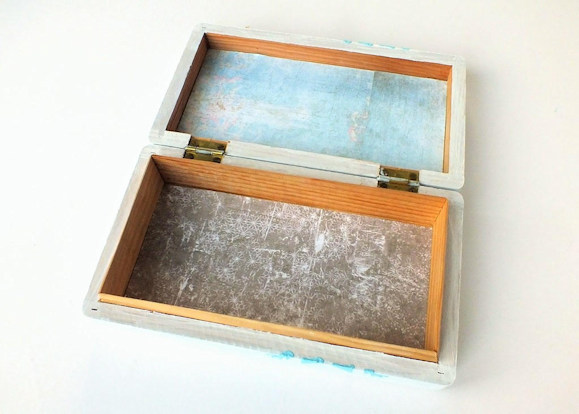 I checked where I'd like other things to go – I cut around stickers leaving them on the backing paper so I could move them about, and placed the stamps on with no ink. Once I was happy I stuck everything down, and added a few more bits too!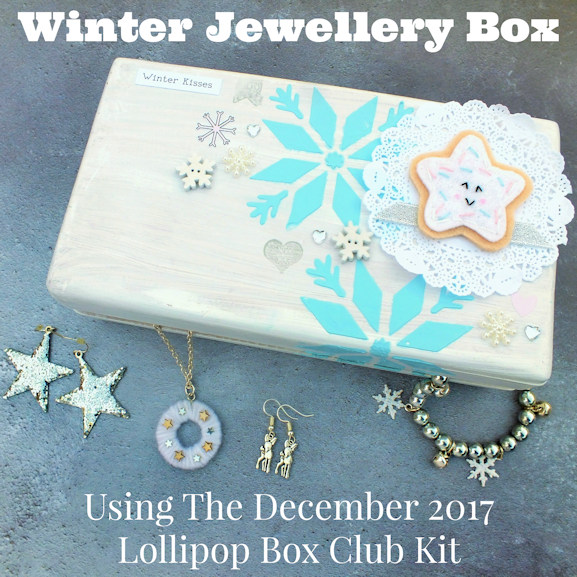 Now I just need to choose who to gift it to…
Jennifer