October Challenge – Halloween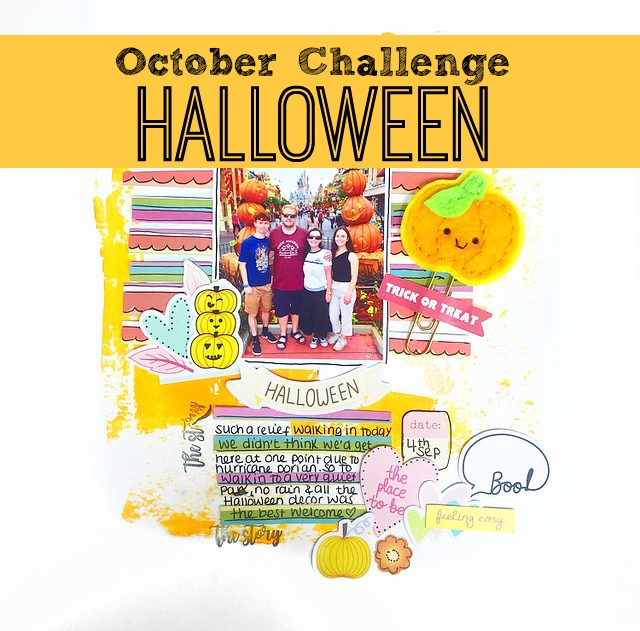 Hello!!!  I have a seasonal challenge for you today.
If you are already a member of our chat group here, you may have seen the new challenge.
I asked the group if anyone fancied setting a challenge for everyone to join in with. Lindsay suggested 'Halloween' which I thought was perfect.
We'd love you to join in. Everyone is welcome. This challenge can be found here and is open until 15th November.
Here's my page.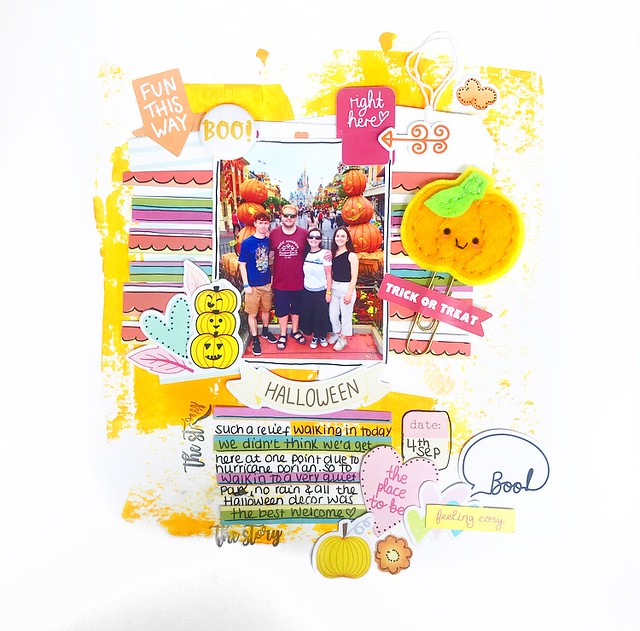 I took a photo from our Disney trip last month. And I've used the new October 'Once Upon A Time' kit here  along with the Halloween Mini Kit here. These kits sold out so fast, so I made up a few more, there are just 2 left now.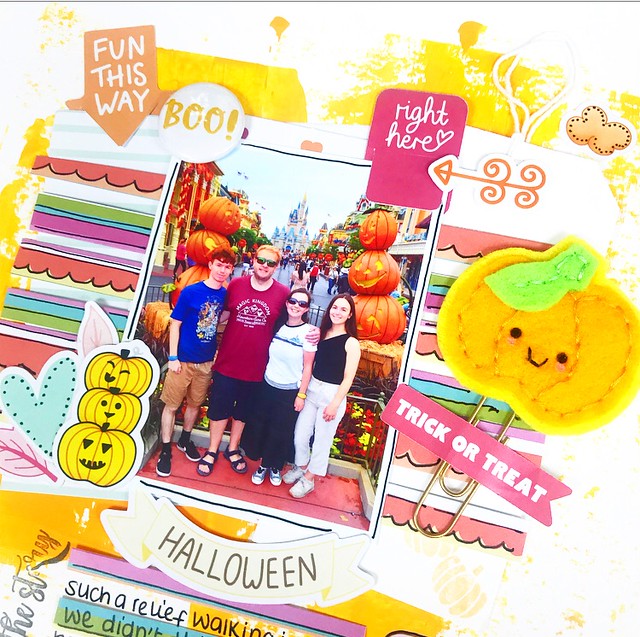 I had so much fun creating this. I used some strips of patterned paper from the kit and doodled over the lines. I used the cute pumpkin clip from the Halloween kit as an embellishment which I love!!  They don't have to be used just as paper/planner clips. I really love the page tabs that just slide on. They are one of my favourite ways to embellish at the moment.
I love how this month's kit is so bright and colourful but yet still has an Autumnal feel. Maybe I should have called it 'Autumnal Brights?'.
And I often get asked about the paints I use. Here you go… Dylusions Acrylic paints. I love these little pots. The paint is lovely and thick and I love how it feels.
I hope you love my happy Halloweeny page.
Don't forget to join in with the challenge. It doesn't have to be ghosts and ghouls, think pumpkins, sweet treats, tricks played, dressing up, orange, black…..so many possibilities.
Have fun.
Lisa xx