October Treats Scrapbooking with Vicki
.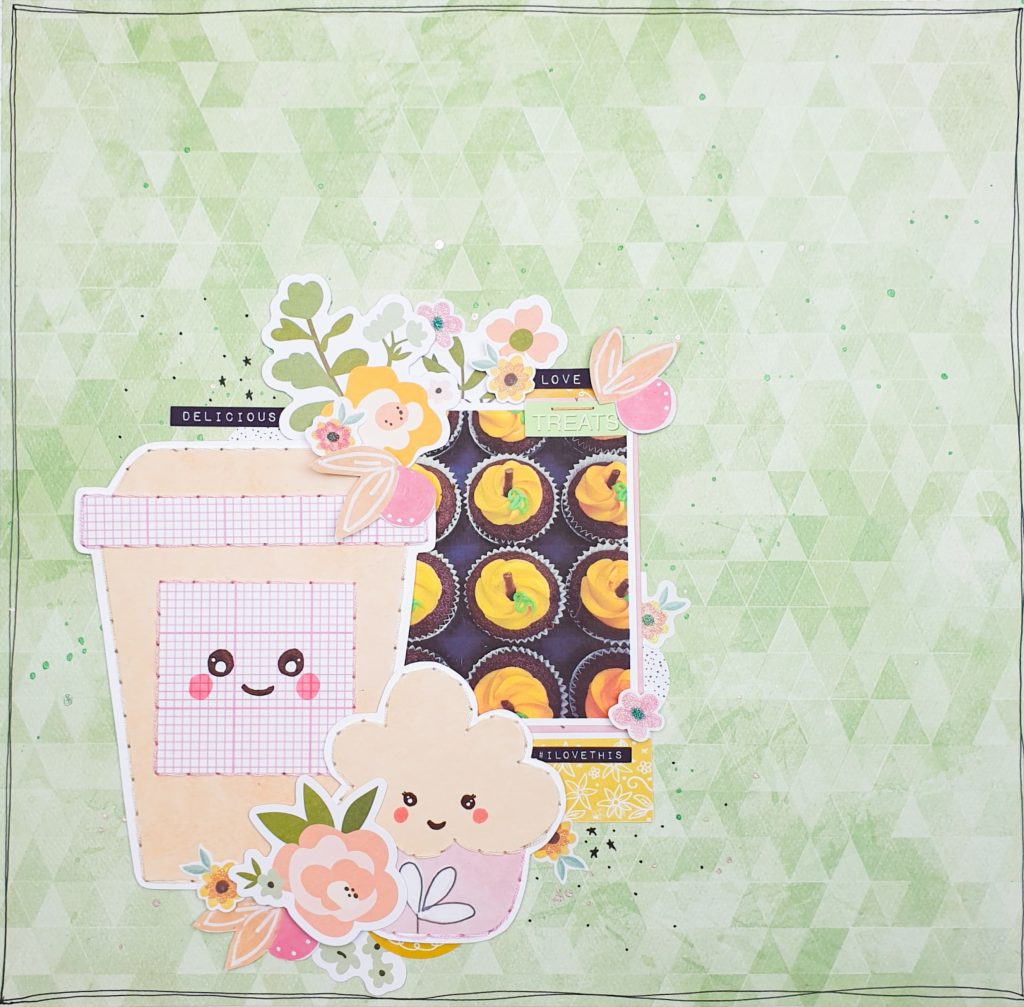 .
Hey Everyone,
I have a 12×12 scrapbook layout to share today using the October Treat Yourself kit.  The photo is of some pumpkin cupcakes from my favourite bake house. My friend went with her parents and brought us some back as a surprise treat!
.
Recently I've been journaling/memory keeping in my travellers notebook or book ring journal.  I love the size of the pages and how quick and easy they are.  However…I also see a 12×12 scrapbook page online I love and it makes me want to give them another go!  This was one of those times!  You can see in the full page that I really struggled to fill the space.  I loved that I was more free to add bigger things but I'm definitely super rusty and think I'd need to make a few more layouts before I got back into the swing of them.
.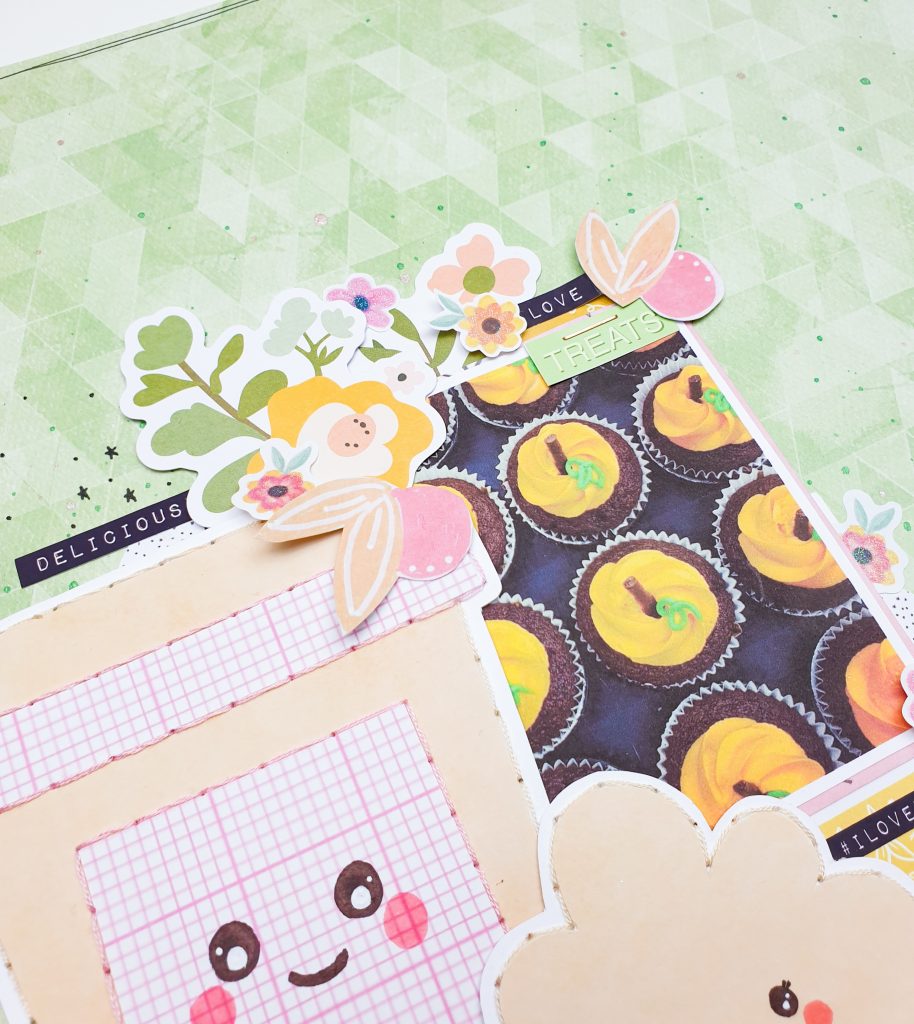 .
I drew a quick coffee cup and cupcake and used a couple of the papers to cut them from.  I wanted to stitch around them so I stuck each section to some white card and cut a small border.  I've used the floral die cuts along with some stickers and fussy cut leaves to create a couple of clusters.
.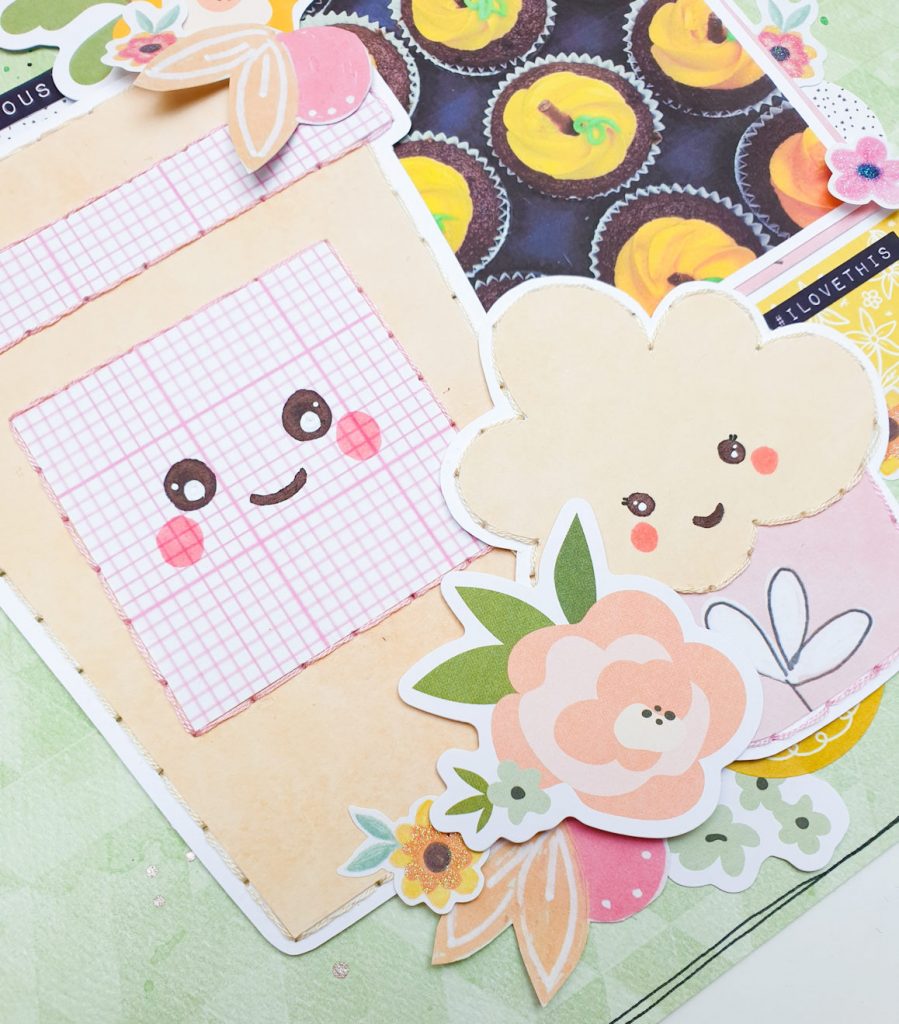 .
It's such a simple layout that took me forever to do but I'm happy with how it looks now!  I'm going to go in with a black pen and add my journaling to the bottom right just under the photo.  When I have it out for that I might try and add another little embellishment cluster to the top right hand side of the page.  Something else to break up the space!
.
I'd love to hear which size you prefer to do your memory keeping on and is smaller always easier?
.
Thanks
Vicki