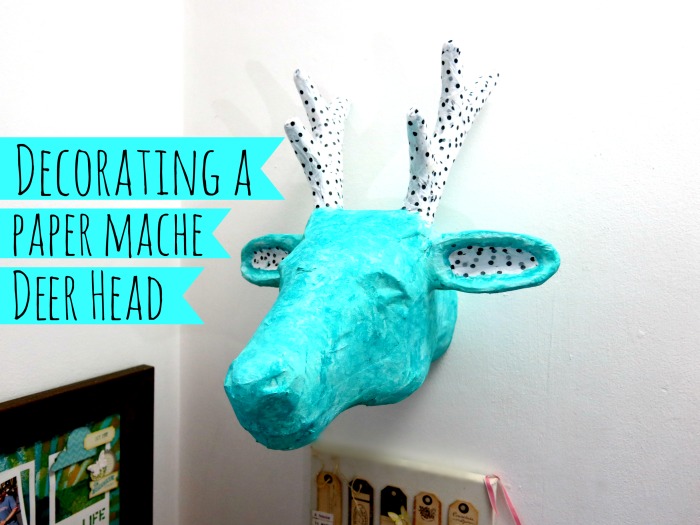 Something a little different to get the week started.
I'd like to introduce you to the newest member of the Lollipop family. The name is still to be decided, but youngest has suggest 'Moosaffah'. (As in Mussaffa from Disney's Loin King, but in moose form). I love that my teens are so Disney brain washed!!
This is a project that I've been meaning to tackle for some time now and this month seemed to be the perfect time to make this with our whole month of 'adventures' here.
So, if you'd like to see this deer/moose whatever it is being made. Please join me on YouTube here.
I'm so pleased with how he turned out. I ended up completely cleaning out my entrance hall. Rearranging, cleaning down walls, doors and touching up paint work. I should make deer heads more often if this is the effect that it has on me. Every room will end up having some form of head on the wall.
Anyway….. here he is in his new home.