Painting In My Journal – with video
.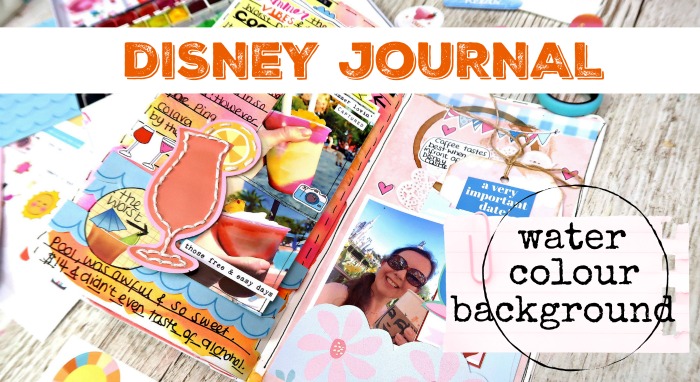 .
Hiya!!  I'm back today with my journal. Plus I have a video to go with this blog post which you can see here.
I wanted to document the best and worst cocktail in Disney last year. I love how vibrant the drink colours were and wanted my page to reflect this. I got the watercolours out to create my really bright background.
.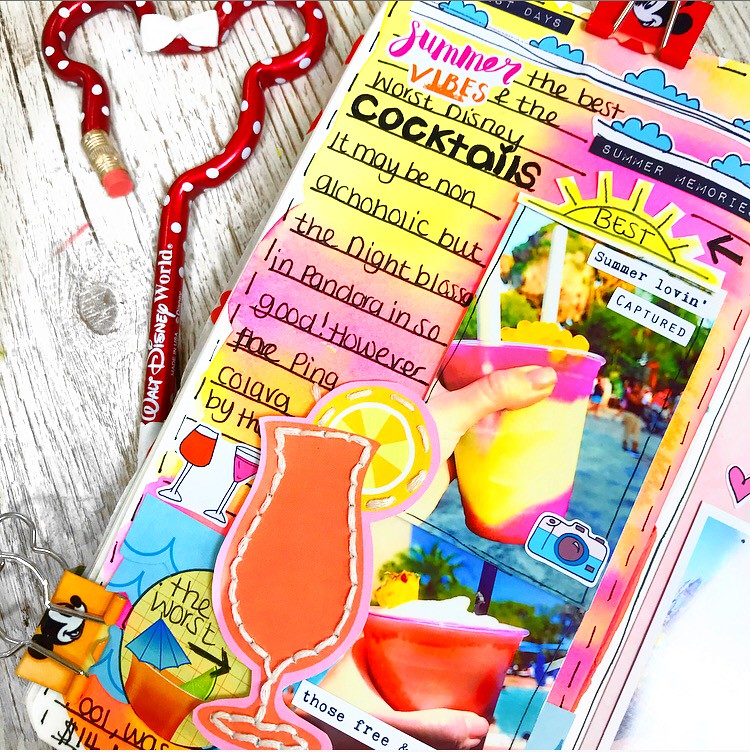 .
I painted over with water on the watercolour paper first before painting over. It makes the paints blend so well.
I was using the 'Endless Summer' kit here today.   I wanted to use the cocktail from the kit zine. Using a paper piercer first to create the holes and then I sewed around the outside. I love this look and the extra texture that it adds.
.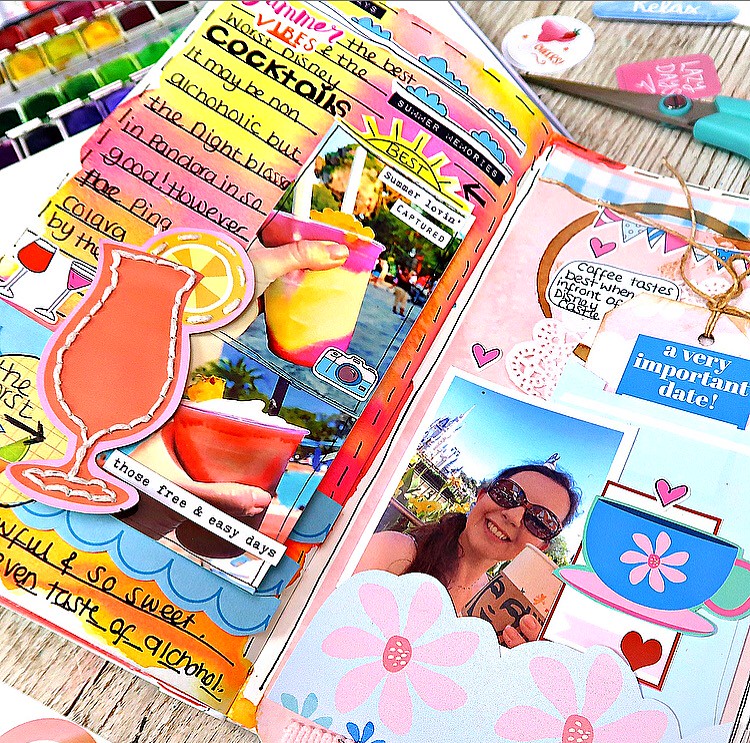 .
I'm so happy with how this page came out. It's so bright and cheerful and was just the look I wanted.
I also share a little flip through of this journal so far at the end of the video.  
I hope you are enjoying the new journal channel by the way.
I really hope you enjoy this.
Thanks so much.
Lisa x