Penpal Letter Squash book
A take of the squash book mini album but in a happy mail context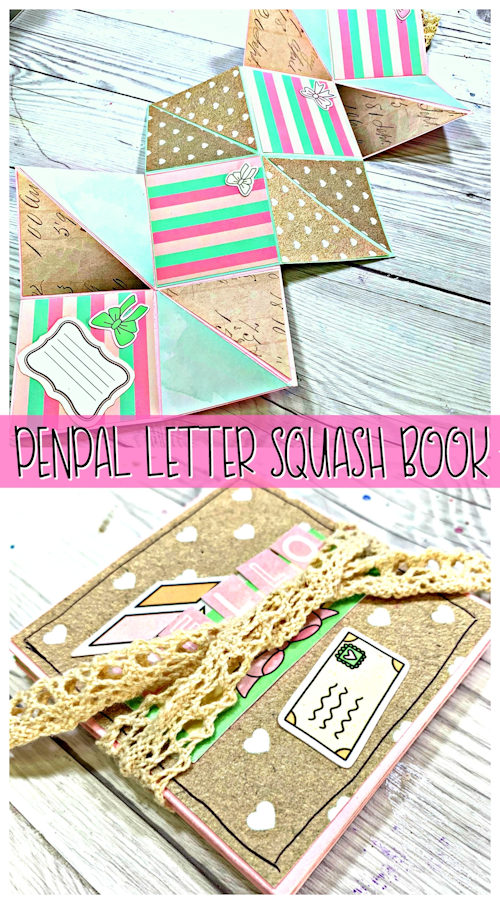 Hi Lovelies!
As February's box is happy mail themed I wanted to do a happy mail project. I've noticed there are so many tutorials for flipbooks, etc, but not an awful lot on decorating your letters. I don't know about you but I prefer to decorate my own letters rather than use letter writing paper, (even though I have LOADS of it!).
I wanted to do something a little different than decorating bits of paper so I did a snail mail take of the squash book style mini albums.
I thought this squash book would be perfect for either a letter that you could fit into a flipbook, penpal folder or even you could just mail as is. You could even use it as an 'about me' book for a new pallie.  
Much Love!
Danielle.