Pretty Planner Dividers – by Vicki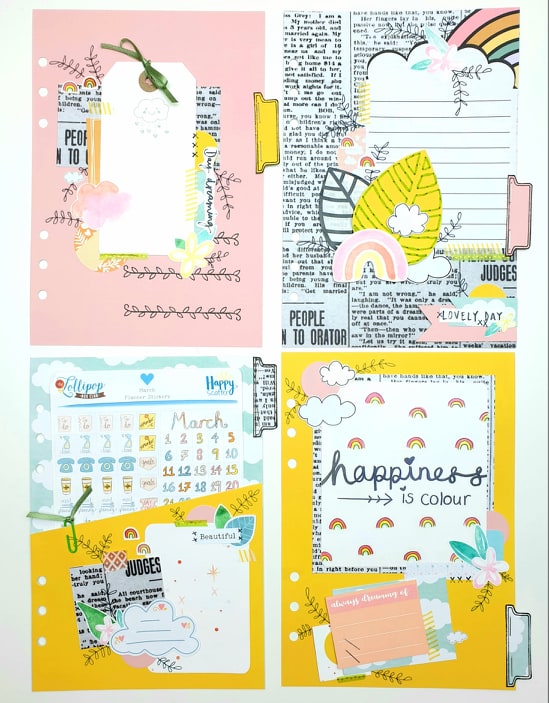 Hi Guys, I feel like I'm always saying it but this kit is amazing! The colours are perfect for pushing us into Spring!  I can't wait to print some photos and use them on a journaling or scrapbook page too.
I have an A5 light blue planner I bought from Lisa 
here
.  It's still set up for winter so thought it was about time to change it up a bit!  I've made some new heavily decorated dividers.  I usually like to keep them plain but these ones are so inspiring.  I love opening my planner at them!
The kit papers are the perfect size and don't need any trimming down so I chose 4 different ones and emptied all the kit out so I could pick and choose lots of bits to build up my dividers!  I cut down a few bits of the paper, punched out some circles, I like to do this so there are similar bits on each page!
.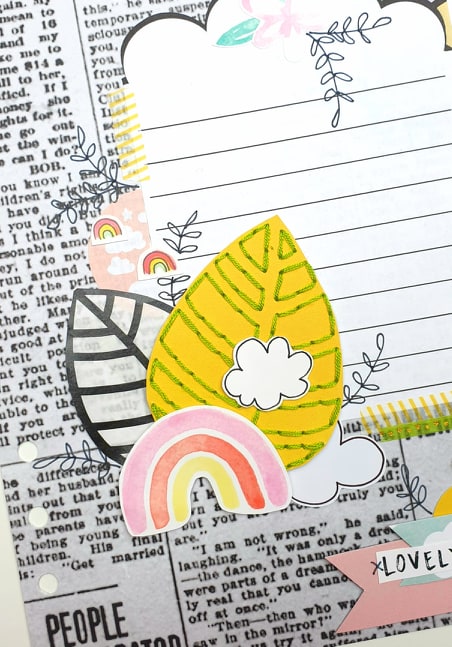 .
On one of the pages I cut down a page from the to do pad.  I love the colours of the the rainbow on it.  I like to mix up how I use stencils so I've just drawn around this one and then used some embroidery thread to stitch it.  I like that it adds an extra texture!
.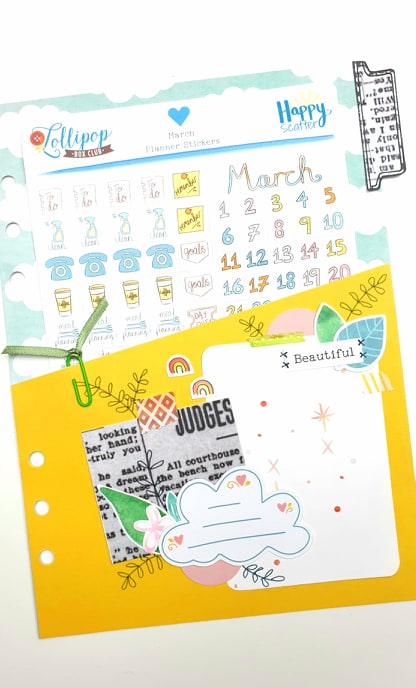 The front divider I've made into a pocket to hold my stickers for planning in.  I always find it useful to have a small pocket somewhere.
.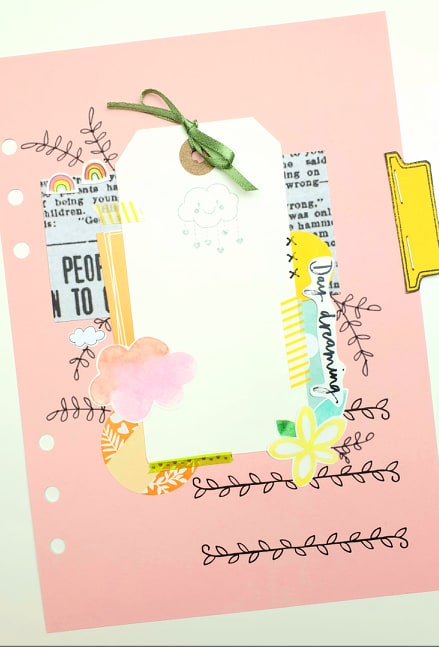 .
Once I was happy with the layouts I finished off adding some of Daisy's cut apart sheets, stickers and a little bit washi to bring all the pages together.  I also doodled some extra leaves with a black uniball pen on each one.
Lastly I wanted the divider tabs to match the papers.  I have the 
tab stamp available here
 from a previous kit.  This made it so easy to just stamp the shape and cut them out.  I just used a couple of staples to attach them!
I can't wait to see what everyone creates with this kit!
Vicki x