Puppy Love – By Amy
Hello, Amy here with another 12×12 scrapbooking layout using January's "Sending Hugs & Kisses" kit. The only extra thing that I added to this kit was a piece of 12×12 white card, outline alphabet stamps, some black ink, a self inking date stamp and basic tools such as scissors and glue.
For this layout I knew I wanted to use the scalloped patterned paper as my main feature. The colours are just so eye catching!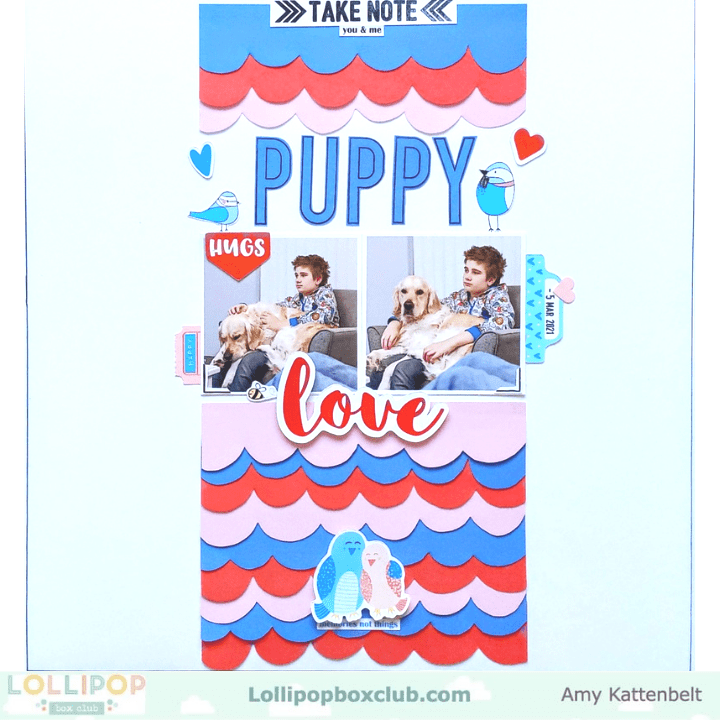 I fussy cut both sheets of this patterned paper. It didn't take me too long to do this, and I actually think the hand cut, not so perfect. look really adds to the overall design. I layered all these scalloped stripes, overlapping them, to form a vertical column down the centre of the layout. I left a large space in the centre ready for my title and photos.
I wanted to use the red die cut word from the kit 'love', which lead me to find these two photos of my son with our dog. I came up with the title 'Puppy Love'. To form the word Puppy, I used some alphabet stamps and the solid blue patterned paper in the kit. I fussy cut them out and stuck them above my photos, with the word 'love' going below my photos.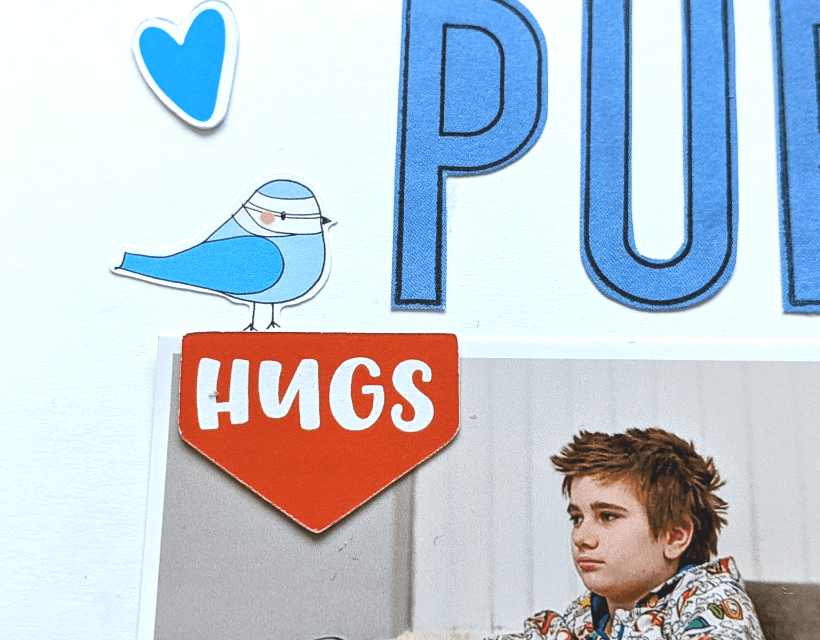 My most favourite part when creating a layout is getting to the stage where you decorate with the stickers and die cuts and add little details. I stamped the 'take note' stamp that comes in the kit and cut that out, and placed it at the top of my layout. Then I decided I wanted to use the birds from the kit on this layout. Aren't they the cutest! I also added some of the word and phrase stickers too.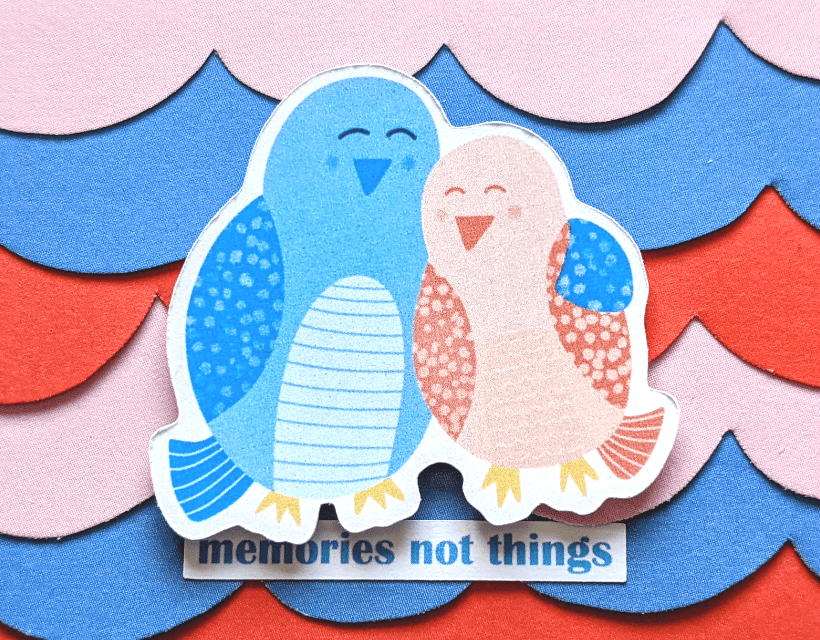 I added tiny bits of detail such as this little pink ticket, of which there are several in the kit, poking out from behind one of my photos, with the contrasting blue 'happy' word sticker on it. Can you also spot I fussy cut the bee from the Mrs Brimbles sticker sheet and tucked that behind my title.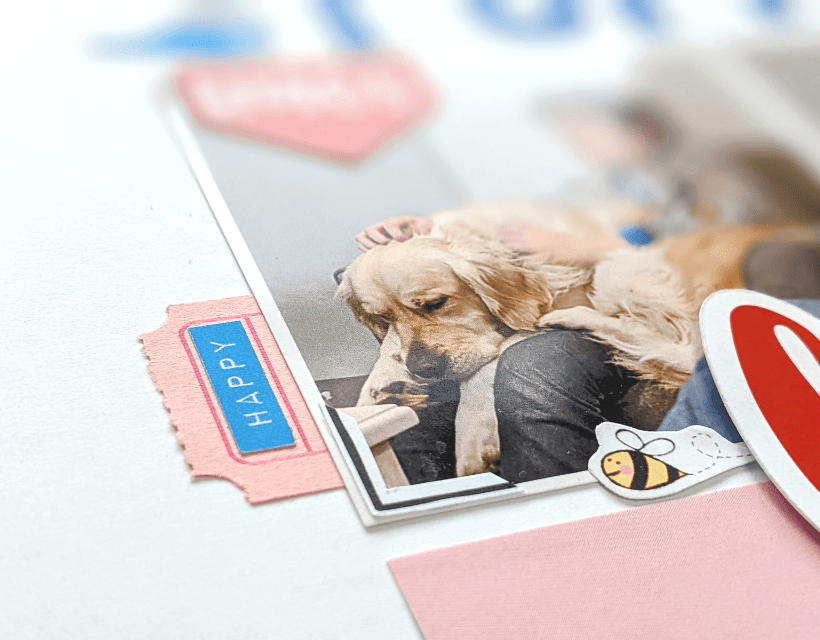 I would love to see how you have used the scalloped paper in your projects, why not head to the Lollipop Box Club's Facebook group to share your creations with us.
Take Care & Stay Safe,
Amy