Valentines Cards
Valentines Cards by Emma, Project Sparkle.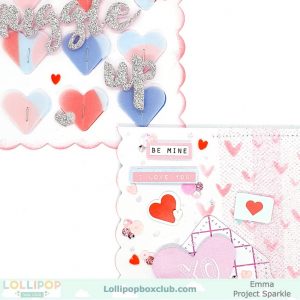 Valentine's Day is fast approaching, and if you're anything like me, you still need to get a card and maybe even a gift, Ooops! Well I am here to help, with the card at least. This months kit just happens to be perfect for making a quick Valentines card for your loved one. Today I will be sharing two I have made, to hopefully inspire you to create your own. If you'd like to see how they came to life, I actually have two process videos for you today! One for each design, so you can see the full video for Card #1 here and Card #2 here.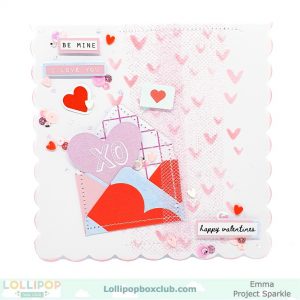 The first card uses a little diy envelope embellishment made from kit papers, clustered with a bunch of hearts and tiny word stickers. I have also added some gems and sequins for extra sparkle. You could manipulate this design in a few different ways to use items you have in your stash. For example, swap the background heart stencil for a different design, or maybe draw little doodle type hearts instead. You could definitely change out the tulle or skip it all together, I think the design would still turn out great. Plenty of us have sequins/gems all over our desks (shout out to all my fellow messy crafters! Haha) but if you don't, how about using Heidi Swapp colour shine or little dabs of glitter glue? If you recreate this design I'd absolutely love to see it, so make sure to tag and share with me!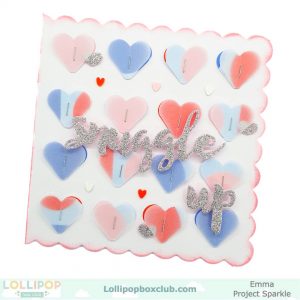 The second design features layered hearts, again made using kit papers with vellum over the top, placed in a grid formation with added silver glitter thickers. You could use any alphabet stickers to create a title sentiment, or use one of the gorgeous title words from this months kit instead. I think this one is my favourite, though I do love both designs. Let me know, which is more your taste?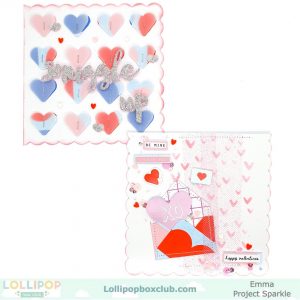 Both cards are relatively simple to put together and would be perfect for Valentines Day with a little 'love' themed sentiment or message inside. So if you don't already have a card waiting to be written, don't panic! Spend some time showing yourself some love in the craft room today, making something special to give, on February 14th.
Craft again soon. Happy Love Day!
Emma, Project Sparkle.