Refresh with Project Life – with Guest Designer Katharine Burchell
.
Refresh! A page in my Project Life album
.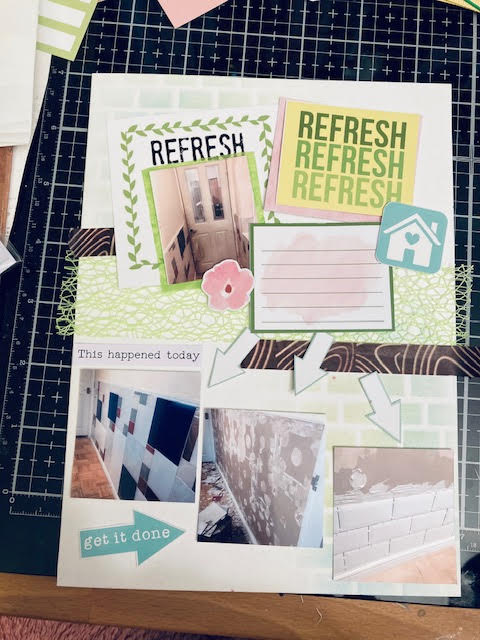 .
I thought this month's Lollipop Box club box was perfect for documenting the redecoration of my kitchen to bathroom hallway, as it needed a total refresh! I've recently brought a house with my other half, Chris, half way through February 2020. The whole house needs redecorating and renovation! During lock down I managed to nearly finish doing our hallway, just the flooring to do which is in the garage still as I haven't had the chance to do that yet.
.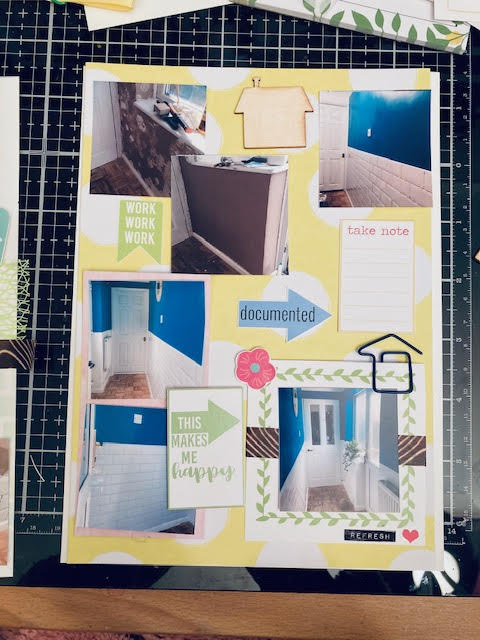 .
I started by printing out my photos and placing them where I wanted them on a piece of Canson mix media paper. I then added what embellishments I wanted on the page to see how it looked from the box. I also went through some of my previous Lollipop box club postcards and found some perfect embellishments to cut out too. 
.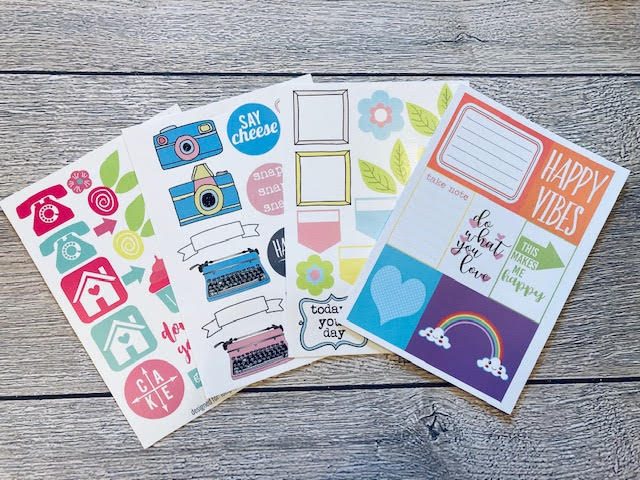 .
I used a brick pattern stencil with art crayons and texture paste, to add interest to the background. I stencilled art crayons in the top left corner and bottom right, then texture paste in the other two corners . On the photographs you can see I forgot to clean my stencil from the art crayons, which left a nice effect. 
.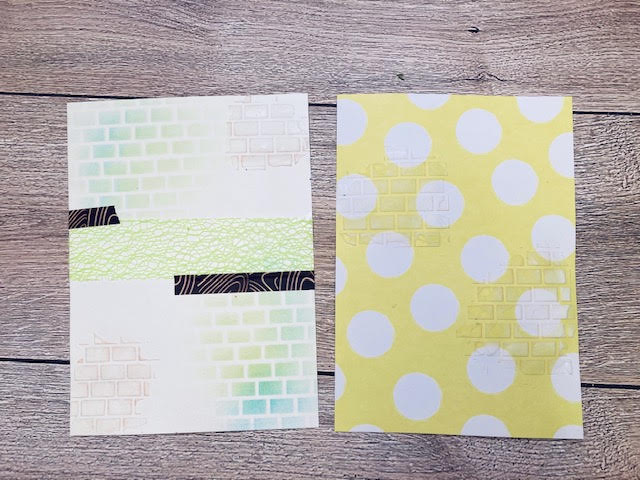 .
  Using the yellow spotty paper from the box I did the same thing but only with the white texture paste. I added the Mama Makes washi and green netting.
.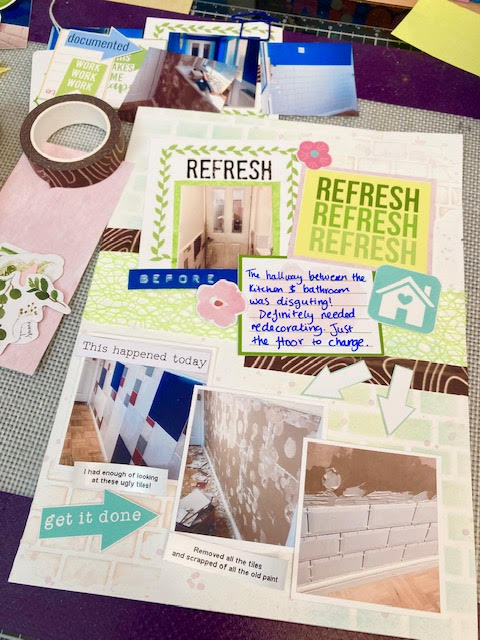 .
I place everything on the pages to see how I like it and if I wanted to add anything else to the page. I add journaling in the box and date stamped it when I started the project ( which I accidentally smudge!) and finished.  I added more journaling using my Dymo machine and backed the photos with white paper.
.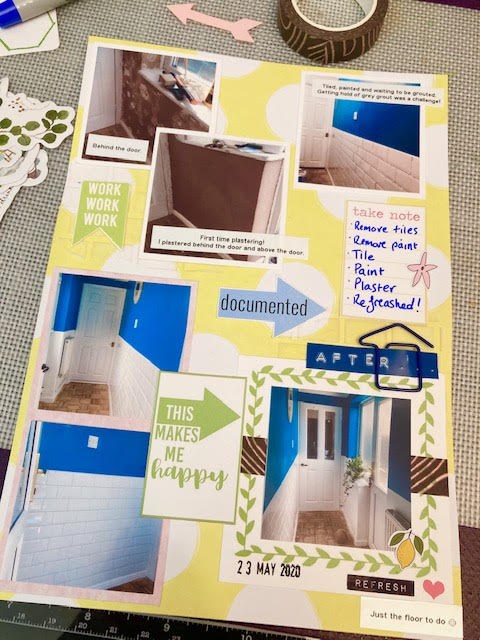 .
Once I was happy with the placement of everything, I stuck it all down and added extra stickers from the box. It's nice to finally make a start on documenting our house renovations
.
Hope you feel inspired.
Katharine